Local address. Multi-functional, multi-cultural success. Radhika enjoys it all at Cummins.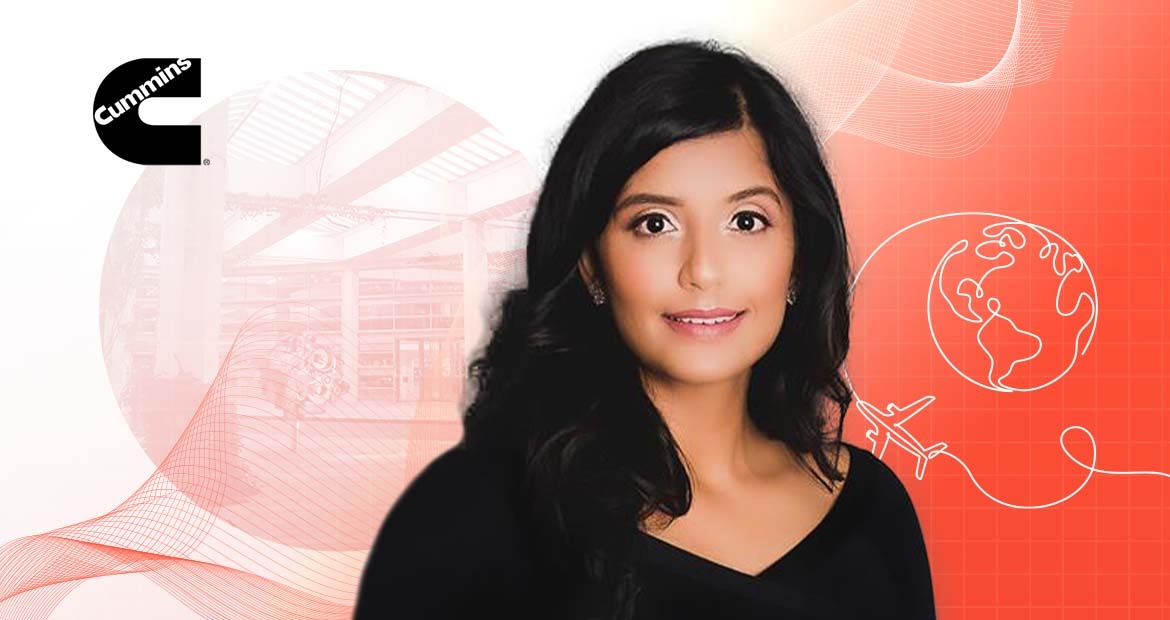 Radhika Bhasin is used to going places – in her life and her career. She was born in Dubai, stayed there until she was nine, moved to India where she lived for another nine years, came to the United States to attend Iowa University, moved to Massachusetts for work, went back to the Midwest for her master's degree, got married, and moved to Columbus, Indiana where she lives and works today. 
"You could say I married into Cummins. My husband and I moved here to Columbus after he got a job at Cummins after completing his master's degree." 
When we first got here, we'd joke that they should call the town Cummins, Indiana instead of Columbus because Cummins is such a big presence and so rooted in the local community.
Three years after arriving, Radhika earned her master's in information science from Indiana University in Bloomington. "I was ready to enter the workforce full-time and naturally thought of Cummins because I now considered myself a local and my husband had nothing but amazing things to say about the company. And then, out of the blue, a recruiter called and said she was intrigued by my resume, and if I was interested, they could try to create a position for me."
Radhika began her Cummins career working in IT Strategy & Planning. Seven years later, Radhika has noticed a recurring theme with her Cummins career. Namely, getting jobs, opportunities, and responsibilities that she didn't necessarily apply for, but definitely appreciated.
"I received my bachelor's in computer science, my master's in information science, started as a project analyst in IT, and then slowly I started getting tapped on the shoulder to move into a different role or area without ever applying."
It's like someone is looking out for me at every point.
Radhika currently works in communications as an employee experience messaging leader. As Radhika explains it, "There are amazing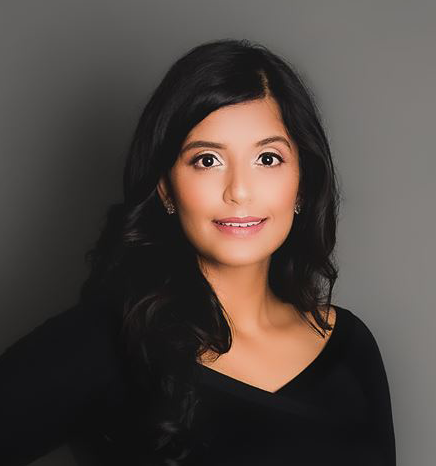 opportunities for everyone here to tap into their full potential where they can be the most successful and satisfied. I was doing my job in IT and people saw what I was capable of doing and how I could handle big launches, so I gradually moved into more customer-facing roles. Now, here I am in Communications. And what I'm doing today has nothing to do with where I started. When I stop to think about it, it boggles my mind sometimes." 
According to Radhika, that's one of the best things about Cummins – you're not boxed into anything at all whether it's your role, day-to-day, or other interests you want to pursue. Radhika is heavily involved in diversity and inclusion initiatives, currently working with leadership to find even more ways to attract and retain an even more diverse workforce. 
We're such a multi-culturally diverse, global company and I think that diversity enables each of us, irrespective of where we're located, to interact with all the different groups of people with different accents, cultures, and styles. And in the end, that makes you a truly global citizen.
With Radhika's status as a global citizen and history of moving around, one has to wonder what's next for her. "That's the great thing, I don't know. But knowing that I can take on anything new, learn it, and excel at it, I think that's huge. Every day I get to think out of the box with no boundaries whatsoever, bring creative ideas to work and say, 'I'm going to do this or try that'. That's very exciting."
As for being and remaining a local? "Oh yeah, for sure. I don't see that changing anytime soon. We are very comfortable here. Especially now that we have a daughter and are raising a family." 
We agree, Radhika. Columbus/Cummins Indiana is a great place to live and work.

Interested in a career with Cummins? Check out our careers section.
Want to hear more from our team? Find more employee stories here.