Cummins Chairman and CEO Tom Linebarger makes the case for investing in decarbonization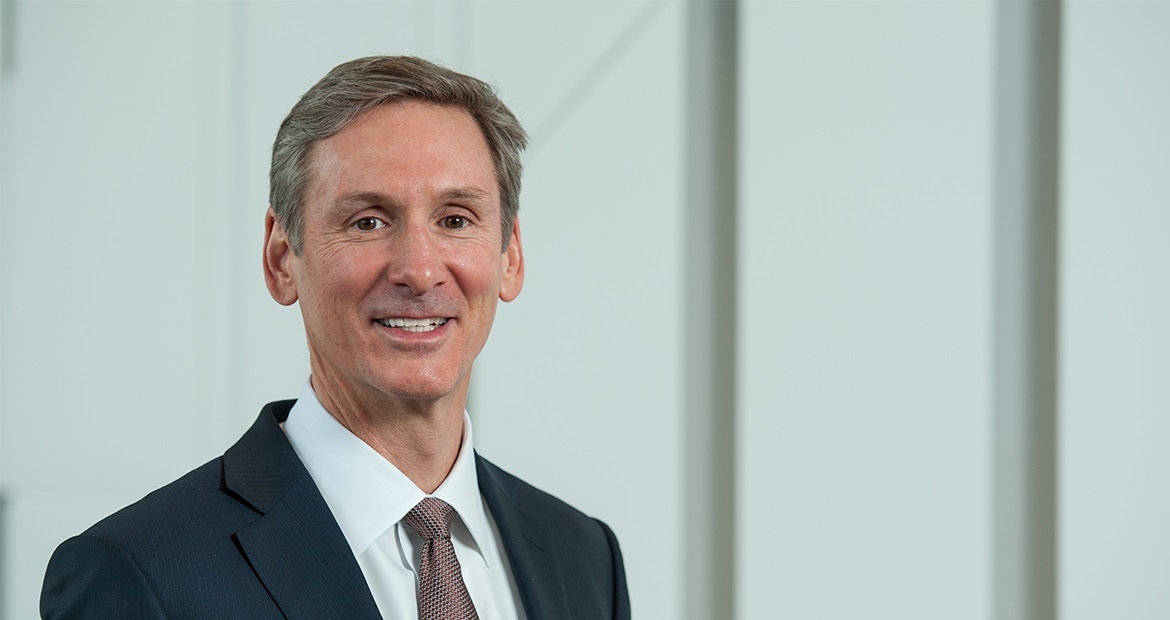 Cummins Inc. Chairman and CEO Tom Linebarger was asked to speak with Nat Keohane, the Center for Climate and Energy Solutions (C2ES) President, about the business case for decarbonization.
Keohane kicked off the chat by asking Linebarger to provide some background on Cummins and its support for climate policy.
"Our mission statement is to make the world more prosperous, and in that definition, for us, is sustainable," said Linebarger. "We have a mission statement commitment and we also believe it is more profitable for Cummins to find solutions to these new challenges, not just keep offering older technologies. We have a big part to play. Commercial and industrial applications generate a lot of carbon and so Cummins can make a big difference here. If we don't act and act now, we will regret that."
Linebarger went on to explain the company's plan to continue providing internal combustion engines, while investing and innovating technologies that are zero carbon to drive the company's goal of net zero emissions by 2050.
Keohane asked Linebarger which policy provisions government should be thinking about and prioritizing. 
"We need market mechanisms to make it more expensive to generate things we don't want and less expensive to generate things we do want – that means some kind of price on carbon. Right now, carbon is roughly free to produce. Without a market mechanism, the regulatory framework we need to get all the way there is so complex and so long from here that I worry it will be all too late."
In addition to a carbon tax, Linebarger noted the need to expand and decarbonize the electric grid. While the company is investing in battery electric powertrains for commercial vehicles, it will be important to have significantly more clean power to meet the demand for charging these trucks.
"We need a lot more grid, we need a lot more renewable grid or that is all really for naught. The technologies today are deployable, but the infrastructure is not available for the vast majority of our customers."
Cummins will continue to deliver on their brand promise of innovation and dependability, while acknowledging that external partnerships will play an integral role towards Destination Zero.