Cummins President and Chief Operating Officer joins President Biden to talk innovation and semiconductors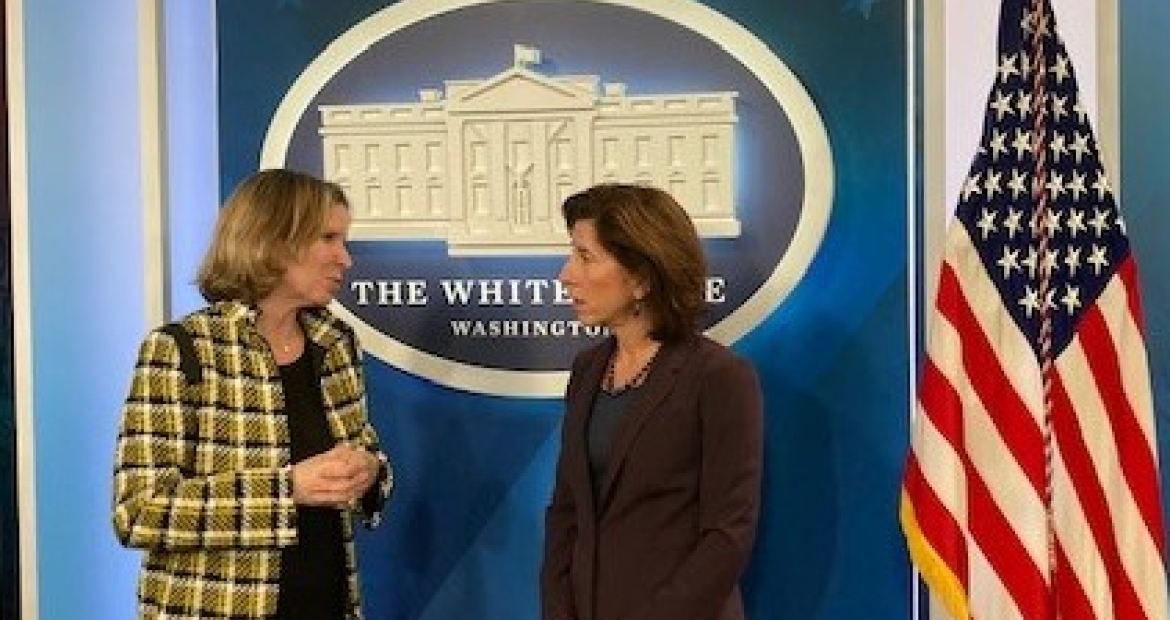 On March 9, President Biden assembled a team of executives and two Midwestern governors to address the semiconductor shortage. Cummins President and Chief Operating Officer Jennifer Rumsey was asked to attend the roundtable to relay Cummins' support for private and public action and share how the shortage has impacted business. 
In addition to Rumsey, executives from Whirlpool, HP, Medtronic, Samsung, and Micron participated with Indiana's Governor, Eric Holcomb and Michigan's Governor, Gretchen Whitmer.
President Biden had a simple ask: support the Bipartisan Innovation Act. The president looked to Rumsey and the other leaders to learn how their businesses and states have been impacted, and how critical semiconductors are to their success.
President Biden asked Rumsey about Cummins' production of battery electric and alternative fueled engines, and if the semiconductor shortage will impact the company's progress and plans to be competitive globally. He also wanted to know how passing the Innovation Act can help.
"I spent time prior to my current role as Chief Technical Officer, so I saw firsthand the need for innovation, and the power of government and private sectors coming together to focus on innovation," said Rumsey. "There has never been a more important time than now to focus on innovation when you consider the environmental and technical challenges we face as a society."
Rumsey highlighted the importance of partnership and how Cummins has worked closely with the Department of Energy through the 21st Century Truck Partnership. The partnership has enabled the company to advance technology and improve fuel efficiency in trucks by a 50 percent reduction in CO2.
Rumsey continued to speak on the importance of coming together in a bipartisan way to drive and fuel innovation in the U.S., and bring high-tech manufacturing jobs to the U.S. She then touched on the critical role semiconductors play in Cummins' products.
"Our products do not run, in most cases, without semiconductors," added Rumsey. "They're critical for emissions and safety-control systems, and increasingly we're utilizing them as our technology advances, and we have not been able to get enough."
The scarcity of semiconductors has impacted the company's ability to build and deliver products to the company's customers. Rumsey explained how the semiconductor chips used in Cummins' products are very different from those used in cell phones and other electronics, due to the intense environments and labor engines must perform in.
Rumsey concluded by offering support and a commitment to continue Cummins' expertise and knowledge to solve this critical global problem.