Economies of scale in the transportation sector's journey to lower emissions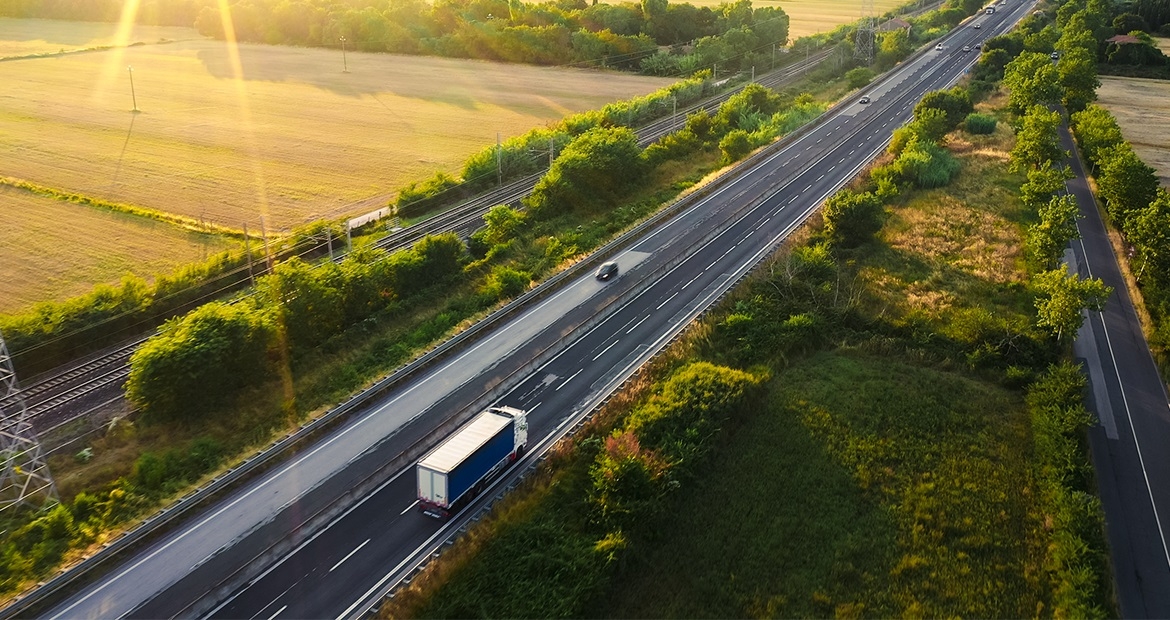 Today, internal combustion engines have economies of scale due to their popularity across trucks, buses, construction, and agriculture equipment. As these engines start to use low to zero carbon fuels, they can reduce emissions while also taking advantage of their existing scale.  
This combination of economies of scale and reduced emissions help original equipment manufacturers (OEMs) and fleets in their journey towards destination zero. Let's start with the economic benefits of economies of scale.  
Scale lowers the cost of adopting low to zero carbon emission technologies 
Cost of adoption is often a key barrier in embracing low to zero carbon technologies in transportation. While this is very understandable, we believe this notion needs to be challenged. 
Lowering emissions among trucks and buses can be done today without significant incremental costs. This is where technologies with scale come into play. 
Today, the majority of vehicles that carry goods and move our economy are powered by internal combustion engines. These engines have scale; we at Cummins Inc. build over one million engines a year, and with this scale comes lower costs.
The key here is to build fuel-agnostic engine platforms that can use low to zero carbon fuels. These are engine platforms where the bottom end of the engine looks the same, and unique cylinder heads are designed to accommodate a different low or zero carbon fuel. Each engine version operates using a specific type of fuel, including diesel, propane, natural gas, or hydrogen. 
These fuel-agnostic engine platforms feature high commonality among different versions. This base engine commonality results in lower adoption costs for OEMs and fleets. 
Beyond economics, reliability is another way scale helps to reduce carbon emissions of commercial transportation. 
Scale helps with vehicle reliability while lowering emissions  
Have you ever looked at nine square images and tried to find the three red fire hydrants, traffic lights, or bicycles? Millions of us do the same and solve CAPTCHAs every day to confirm the user is a human rather than a bot.  
What you might not yet know is, as you complete these forms, you are helping to solve hard artificial intelligence problems, potentially even associated with autonomous cars. With millions of us doing this every day, machine learning algorithms that operate self-driving cars could get increasingly reliable. 
Bottom-line: Data at scale brings reliability. 
The same applies to technologies that reduce carbon emissions. Today's modern engines used in trucks and buses have sensors that continuously collect data. For example, our X-series engines create over 67,000 parameters per month, per engine. This data then goes into our engineering and manufacturing teams where it is analyzed to design and build reliable new engine platforms. We essentially leverage the data we are collecting from our engines in-use today, to design new engine platforms that are both reliable and can leverage low to zero carbon fuels. We bring data at scale to make new technologies, such as fuel-agnostic engine platforms, reliable from day one. 
Benefits of scale don't end with economics and reliability; there is more to this. 
Scale brings the transportation sector closer to the tipping point for energy transition 
Every day, medium and heavy-duty trucks emit more carbon dioxide than all the buses, trains, aircrafts, boats, and motorcycles combined in the U.S. 
To lower these emissions, we are already partnering with fleets and OEMs to supply zero carbon emission technologies such as batteries and fuel cells. These technologies often go into few specific applications within the transportation sector. School and transit buses are very popular applications.  
Meanwhile, we still need to bring the overall transportation sector closer to the tipping point for energy transition. This helps to reduce the sector's cumulative emissions from now until the sector reaches zero carbon emissions. 
Scale plays an important role in here. Technologies with scale, such as fuel agnostic engine platforms, can be rapidly adopted among applications where batteries and fuel cells are not yet financially or operationally viable. Take a moment to think about line haul, heavy haul, regional haul trucks, distribution, construction and refuse trucks. These vehicles' emissions can be reduced today and in near future using low to zero carbon emission fuels and fuel agnostic engine platforms. 
Technologies with scale are critical in lowering emissions in the transportation sector. Fuel agnostic engine platforms that run on low to zero carbon fuels can speed up your progress in lowering emissions.  
Never miss the latest and stay ahead. Sign-up here to receive the latest in technologies, products, industry news, and more.