Chauncey is building something special here for herself, her career and for women & girls everywhere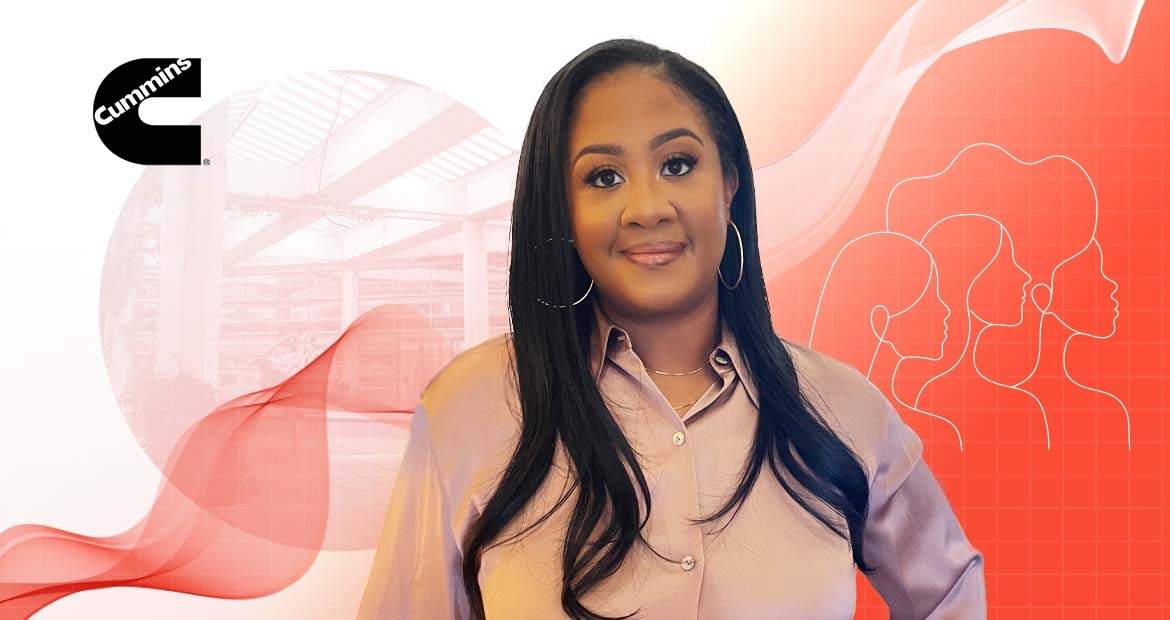 Before accepting a position with us as a marketing communications specialist, Chauncey Cox admits her perception of Cummins was that of a big, successful company that was all about building engines. Not too long into the job, however, she realized that Cummins is also about building connections and relationships with people. And that really appealed to her.
"I was working for our Distribution Business Unit (DBU) which is comprised of thousands of sales and service operations around the world," she says. "That's where most of our customer interaction occurs. Whether it's a branch in South Africa, a branch here in Texas, or in Hawaii. That's where we deliver our value. I was directly involved with dealer communications, so I got to see first-hand how important it is to build a strong relationship with our customers and dealers."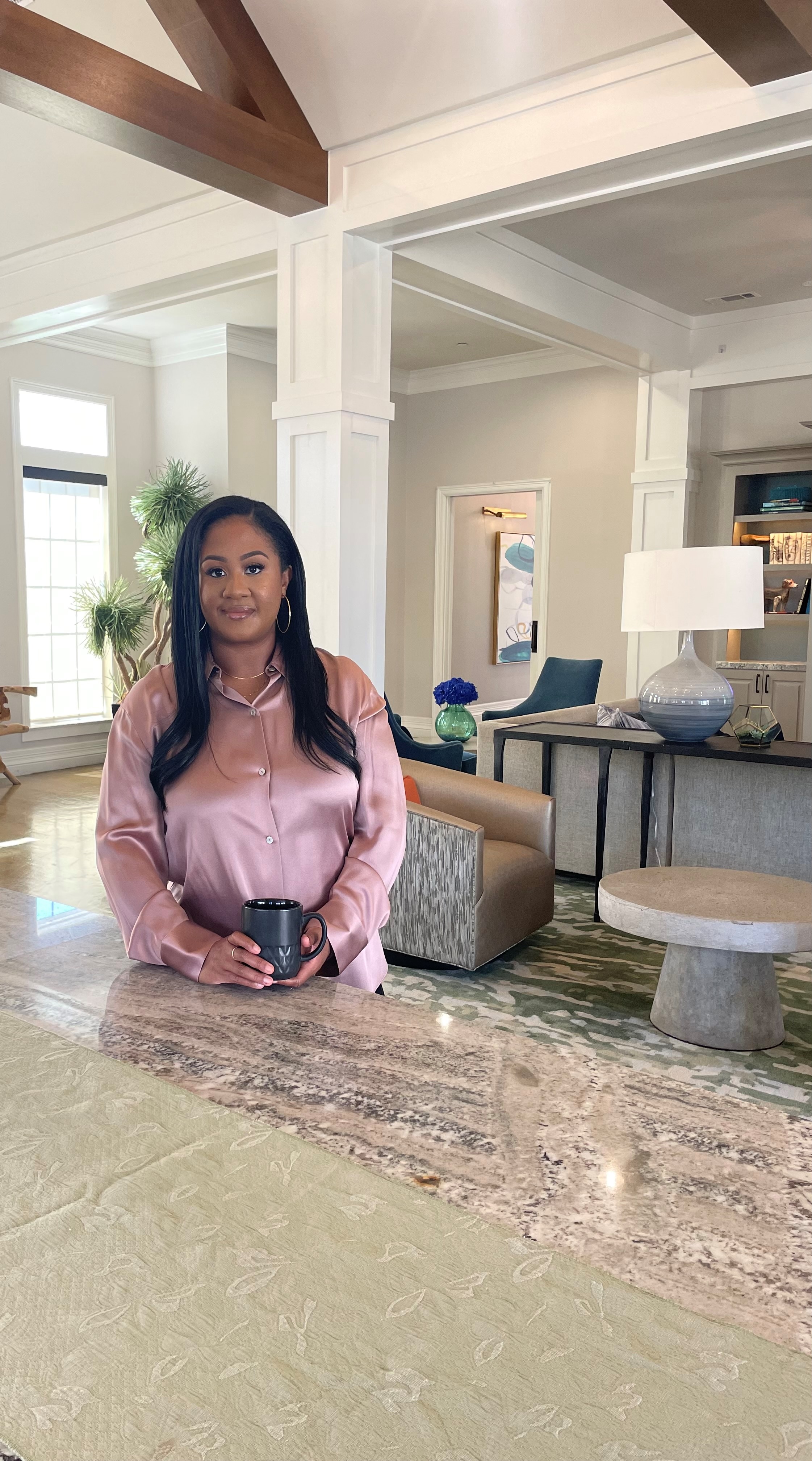 After three years, Chauncey felt it was time for a change, so she accepted her current role as a project manager for Cummins Powers Women which represents a multi-million-dollar investment in proven programs designed to create large-scale change in the lives of women and girls globally.
Cummins Powers Women is our most ambitious community initiative ever. We unite our leaders and employees around the world in finding solutions to gender inequality in our communities, reinforcing Cummins' commitment to the advancement of women everywhere. 
Chauncey may have a new job and title, but her focus on building relationships hasn't changed. "I still have to remain very customer-focused. Only now the customer is our employees – helping them to become more culturally aware, engaged and to volunteer and invest their time and resources in the community."
Cummins Powers Women currently partners with eight different global nonprofits, including Girls, Inc. which inspires all girls to be strong, smart, and bold, through direct service and advocacy throughout North America and Rise Up, an international non-profit that has advocated for 120 new and improved laws and policies impacting 135 million people in Africa, Latin America, South Asia, and the U.S.
Chauncey is proud to point out an example of Rise Up's good work that she finds particularly inspiring and was featured in Cummins' most recent year-end report. 
"It's a story about a woman named Nasini in Nigeria. And what she was able to do, was to fast-track domestic violence cases, so now they need to be reviewed within 72 hours. Before that, cases could sit in the system for months and months on end without ever being looked at, never mind acted upon."
We're partnering with these organizations who are actually out in the world making significant changes and doing a lot of great work.
Chauncey goes on to explain, "We also partner with CAMFED in Africa, and they have an awesome mentoring program. It's been so cool to just work with and talk with our colleagues who are working for Cummins in Nigeria and Zambia and are mentoring young girls through the CAMFED program. It's awesome to see how, even though we're global and we're spread out everywhere, the Cummins mission and values still apply. It's still applicable across the board. Whenever I have a Zoom call with a Cummins colleague in Australia, or whether I'm having one in our AME Africa region, you still get the same excitement about working with people and working for the greater good. And that's what I enjoy."
Chauncey also enjoys seeing women advance and succeed in the U.S. at Cummins. 
I've only been here three and a half years, and in that short amount of time, I have to say it has been very inspiring to see how many different women have moved into leadership roles at Cummins.
"And I love it when our men allies step up as well. We can only do so much in terms of standing up for ourselves. So, I'm happy to say we've had huge support from men allies." 
In considering her future, Chauncey says she's inspired by what she has seen and even more inspired about what's to come. "I feel like have a front-row seat, seeing and contributing to a wave of great effective change that is taking place not only internally here, but externally all over the world. It's a very exciting time to be at Cummins." 
 
Interested in learning more about a career at Cummins? Check out our careers section. 
Want to hear more from our team? Find more employee stories here.