'Family First' was Jesus' introduction to Cummins. More than ten years later, that still rings true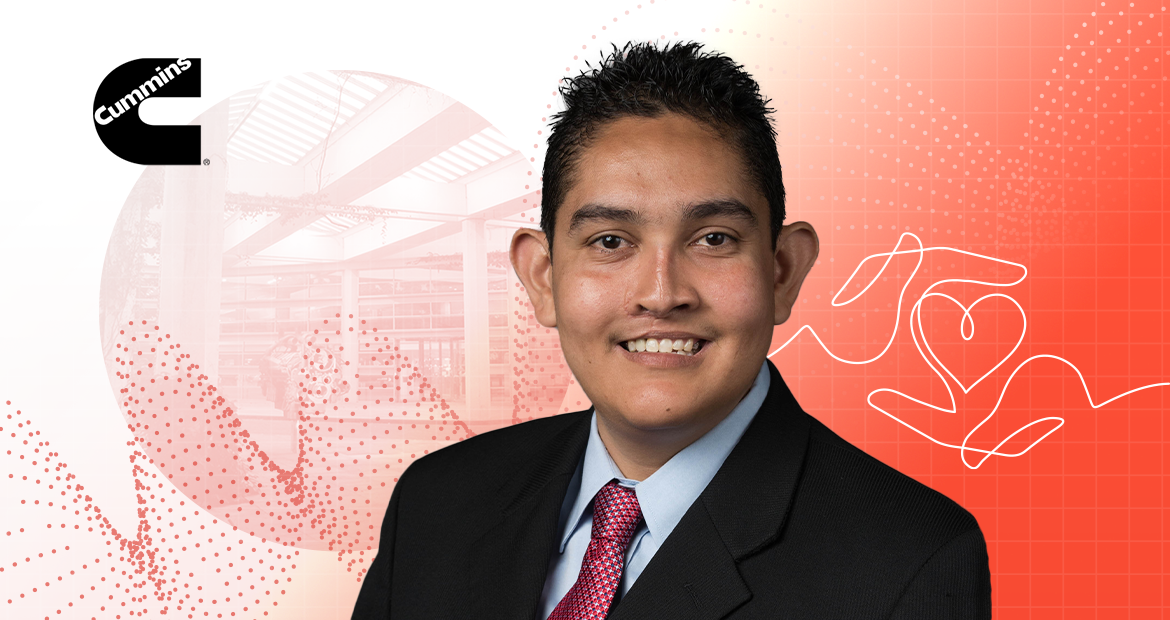 When Jesus interviewed at Cummins over ten years ago, one piece really stood out - the importance of family. "When I interviewed with my hiring manager, the first thing he told me was, 'Jesus, I'm sorry. I have a commitment with my granddaughter.' She had a dance recital that he had to attend, and I knew that family was important to him. For me, family is very important. I knew that Cummins was leading by their values."  
Then, Jesus experienced that dedication to family himself when lost his father. During this difficult time, Cummins was there for him. He was able to move closer to home to help his mother and work remotely as a Supplier Quality Manager. "When I interviewed over a decade ago, I made the right choice. It was the message from my hiring manager back then that, 'I have something personal. I'm sorry, but you're in good hands.'" Jesus is now working remotely from Texas managing his team in Indiana.
I knew then that I was going to be in good hands, and they showed me that they really lead by their values.
With the support of Cummins, Jesus has been able to further his education and obtain his MBA at the Kelley School of Business. "Cummins is a great company. I've been doing supplier quality for ten years. Every time that I raised my hand for a new challenge, they gave me that challenge." Without a background in electronics but a passion for trying something new, Jesus was given the opportunity to shadow experts within Cummins for about a year. "I'm one of those people who like to be out of my comfort zone. I was nervous, but I jumped into the water. I wanted to take the challenge. People took charge of me - they took me under their wing and showed me they were great mentors. That opened the door for me to be exposed more to our leadership."
It's why I like Cummins. Having the opportunity to manage a diverse group.
With direct reports from India, China, Venezuela, Brazil, and Mexico, Jesus enjoys working with a diverse team. "Having the opportunity to manage a diverse group, my day-to-day will be very different." Jesus also enjoys being part of a company "with a lot of innovation." He says that "with renewable resources, there are more opportunities than just engineering."
We're a global company with ideas coming from all regions of the world; I think that makes this company real. It is an amazing company to work for.
Jesus is proud to work for a company with opportunities and diversity. In the future, Jesus hopes to become a director or executive director for the supplier quality organization or to lead a team in Latin America. "That's hopefully one of my roles in the future. It has been a great experience working with the supplier quality organization." Jesus sees a long career ahead of himself at Cummins where plentiful opportunities pave the way. 

Interested in learning more about a career at Cummins? Check out our Careers section.
Want to hear more from our team? Find more stories here.