CARE makes $1M commitment to development in Charleston, South Carolina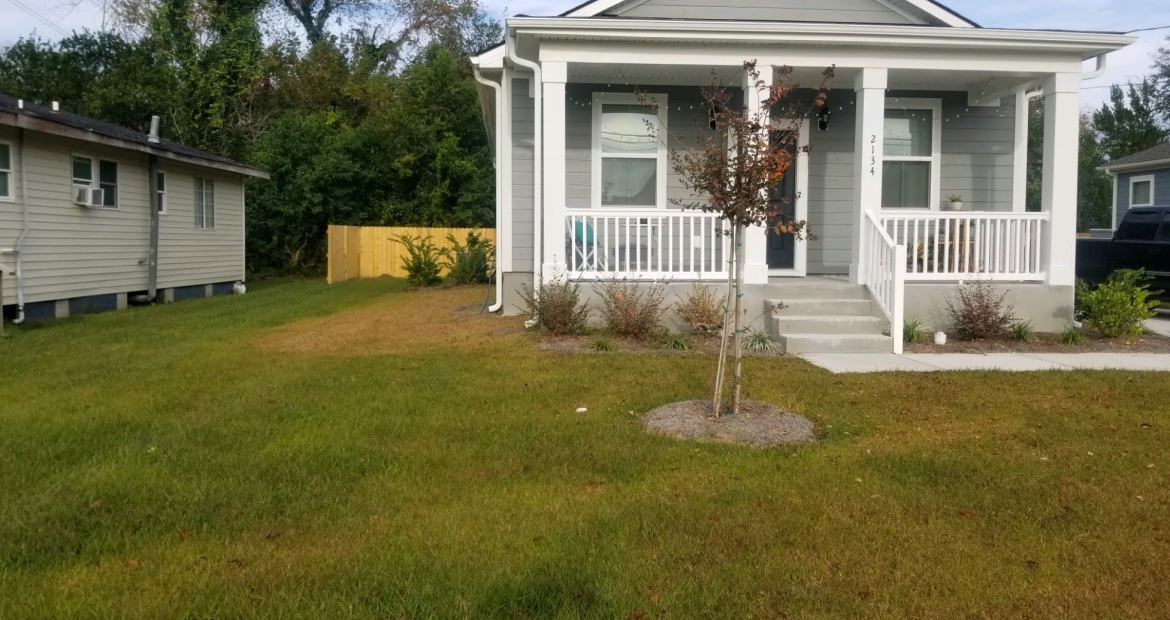 In October 2020, Cummins Inc. launched Cummins Advocating for Racial Equity (CARE) so Cummins could take a leading role in the work to dismantle systemic discrimination against the Black community in the U.S. As a first step in this journey, CARE brings together all Cummins' capabilities - its people, its balance sheet and the company's philanthropy - to drive racial equity and combat the impact of racism on its people, communities, and economy. 
Through CARE, Cummins is taking decisive action to address and spearhead change throughout targeted CARE communities in the U.S., across four impact areas:
•    Police reform
•    Criminal justice reform
•    Economic empowerment
•    Social justice reform 
"Cummins' value of Integrity drives us to do what is right and act against injustice; and through CARE, we are focusing our efforts in communities where Cummins has manufacturing plants, offices or service branch locations," said Fernando Herndon, CARE Program Leader. "Cummins has a history of advocating for equality dating back to former Cummins President and Chairman, J. Irwin Miller. In fact, it was J. Irwin Miller who wrote, 'character, ability and intelligence are not concentrated in one sex over the other, nor in persons with certain accents or in certain races, or in persons holding degrees from some universities over others,' prior to his retirement in 1977. J. Irwin Miller laid the foundation for CARE," added Herndon.  
CARE was created with the specific purpose of dismantling systemic racism, however, Cummins has a long history of advocating for social justice and civil rights; from supporting the 1963 March on Washington to divesting from South Africa in protest of the county's position on apartheid.
Since its launch, CARE has impacted its targeted communities in many areas including lobbying and advocating at the local, state and federal levels concerning legislation touching on key focus areas, providing mentoring opportunities for youth through key partnerships, increasing Black home ownership and tackling racial disparities in ownership opportunities, and creating a pipeline to workforce opportunity through skills development to name a few. In focusing CARE's efforts in the communities where Cummins has a strong presence, the company can have a direct impact on the lives of its employees, their families and neighbors. 
Charleston, South Carolina is a community where Cummins has a large footprint, and since 2020 CARE has executed several projects and initiatives with positive results for the city. A wonderful example of this work is Cummins' partnership with Metanoia, a local non-profit investing in neighborhood assets to build leaders, establish quality housing and generate economic development. Cummins has worked with Metanoia for the last decade, and recently approved a $1 million Community Development grant through CARE in late 2021. These funds will be used to build and develop affordable housing in the Charleston community.
CARE is impacting Charleston through the following projects/initiatives:
•    Coalition to Back Black Business grants and services partnership 
•    North Charleston Police Department Racial Bias Audit 
•    CDFI loan/investment program
•    Regional Affordable Housing Coalition
•    Metanoia $1M Community Development Grant
•    Mobile Grocery Market grants
Cummins' commitment to Charleston is consistent, as the company will continue to provide the community resources through CARE, and is on target to complete the expansion of its turbo technologies operations in spring 2022.