Cummins New Power President emphasizes decarbonizing now at The New York Times Climate Hub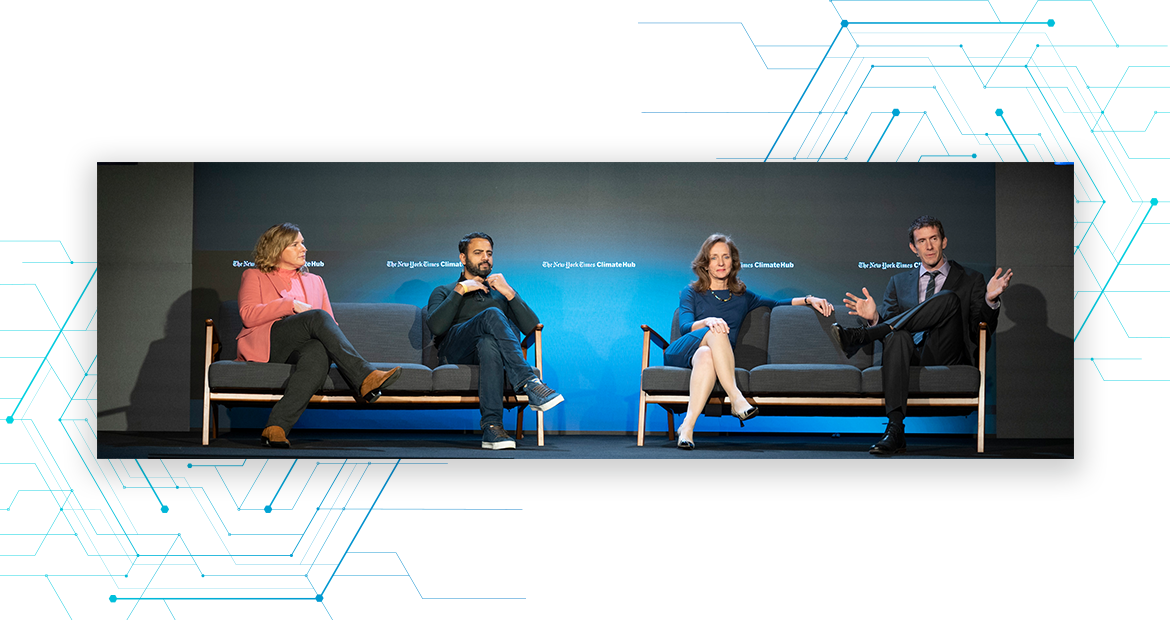 Amy Davis, Vice President and President of New Power, painted a picture of a decarbonized transportation sector with the help of both battery electric and hydrogen-powered solutions at The New York Times Climate Hub in Glasgow, Scotland, earlier this month. And while the debate between various low- and zero-carbon solutions continues around the world, she urged governments and corporations to start doing something now – because the carbon you put out today, tomorrow and next week cannot be taken back.
Cummins is over 100 years old, and we've been powering all kinds of commercial applications. One of the things we know is that [transportation] is very diverse, and we believe it's not going to take just one solution [to decarbonize it]." – Amy Davis, President of New Power
In parallel with the 2021 United Nations Climate Change Conference, COP26, the Climate Hub hosted its program The Forum.  Over nine days, people across the globe tuned in to 45 live discussions, debates and workshops that addressed the mounting threat of climate change and what actions can be taken to stop it. 
Davis' presence at The Forum was just one of numerous engagements and initiatives occurring in Glasgow that week. Cummins Chairman and CEO Tom Linebarger also attended COP26, meeting with governments, industry leaders and media to advocate for the shift from fossil fuels to low- and no-carbon solutions and demonstrating how Cummins will be part of the energy transition.
In the days leading to COP26 and The Forum, Cummins was accepted into two influential groups advocating for climate action. 
The consensus across conversations was that moving toward a carbon-free world is essential – but is it easier said than done? How do we make decarbonization happen? What does decarbonization even look like?
During the Transport and Mobility panel Time and Space: Moving People and Goods in a Carbon-Free World, Davis participated alongside Avinash Rugoobur, President of Arrival; Laura Lane, Chief Corporate Affairs Officer of UPS; and Peter Vanacker, President and CEO of Neste – all transportation and technology companies moving the industry toward a cleaner, greener future.
Watch the full discussion below as The New York Times climate reporter and panel moderator Brad Plumer opens the floor to Davis to discuss why Cummins is approaching decarbonization beyond just electrification, how infrastructure challenges have influenced hydrogen in mobility, and how transitionary periods lead to innovation in aftermarket solutions. 
Watch the full panel: