Cummins accelerates vaccinations in Brazil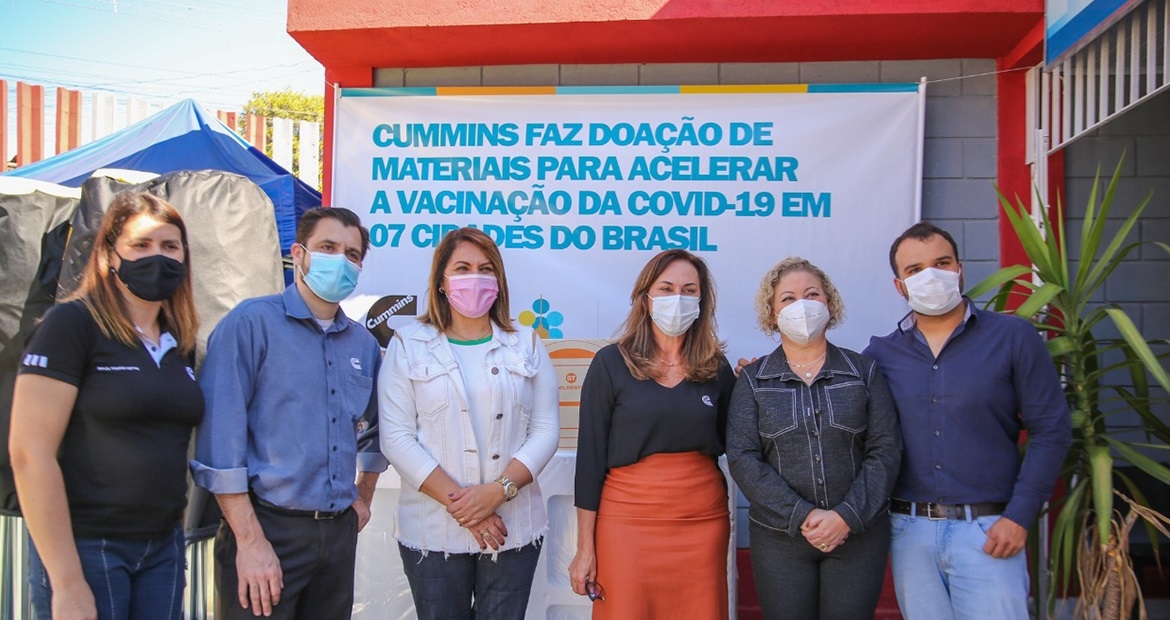 Brazil - with a population of 211 million inhabitants and more than 2,500 Cummins employees – was one of the countries most affected by the COVID-19 pandemic. 
After seeing that vaccination was not advancing in Brazil at the same pace as in other countries in the region, a group of women entrepreneurs came together to create the United Movement for the Vaccine (Movimento Unidos Pela Vacina).
The group's objective was simple: to make it feasible to vaccinate all Brazilians by September 2021. 
Among the actions of this group, partnerships were sought with private companies to donate various items to speed up vaccination in some of the neediest Brazilian cities.
"Given the difficult situation that the country was going through, reaching 4,200 deaths a day, Cummins joined the movement right from the beginning," said Luciana Giles, Cummins' Director of Communication and Government Relations for Latin America.
For Cummins, the commitment to minimize the effects of the pandemic within this action has two fronts: influencing with Advocacy so that the government accelerates its efforts to vaccinate the entire Brazilian population and, also, integrated into the movement, supporting cities with donations that benefit the necessary infrastructure for vaccination needs.
With this goal in mind, the Cummins Foundation approved a grant to accelerate vaccination in the country.
The grant was used to purchase more than 2,100 items to supply the public health centers, where vaccinations were carried out in Brazil. The supplies were even able to benefit seven Brazilian cities in three different states: Guarulhos (SP), Mairiporã (SP), Poá (SP), Catu (BA), Mata de São João (BA), São Sebastião do Passé (BA) and Cuiabá (MT).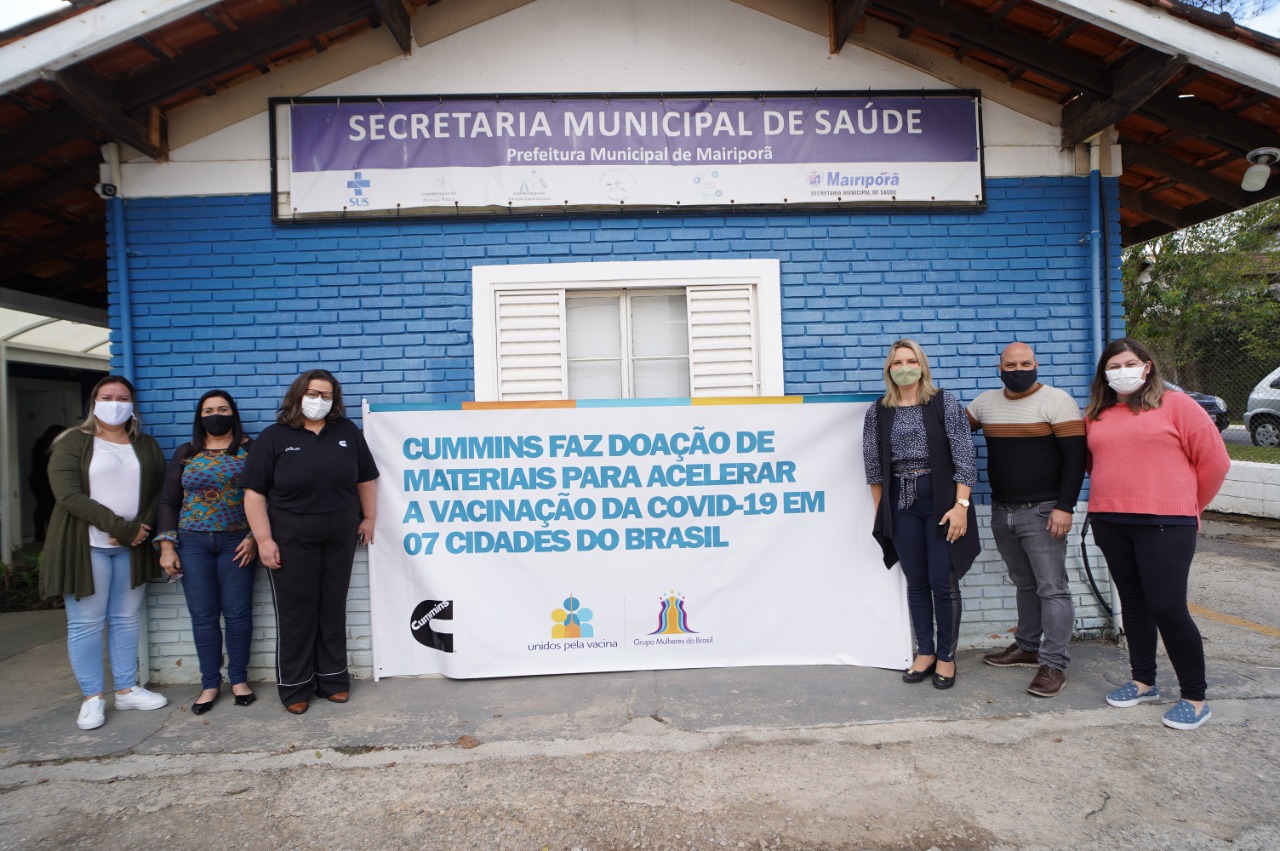 "The choice of cities were based on the criteria of where our Corporate Responsibility team already had local projects, and also aimed to strengthen the communities where we concentrate our business" said Soraia S. Franco, Corporate Responsibility Manager for Latin America.
In Guarulhos, São Paulo, for example, where Cummins' plants are located, 12 public health centers received the donations, including UBS Clessie Cummins, built by Cummins in the 1980s. The Mayor of the city of Guarulhos even went to personally thank the Cummins team. 
So far, the United Movement for the Vaccine has donated more than half a million items to more than 4,000 Brazilian cities. More than 212 million vaccines were distributed in Brazil, and 65% of the country's population has already received at least one dose and, today, the adolescent population is starting to receive vaccinations. 
"For us the movement is a networked workforce, where everyone can do their part and complement our efforts so that together we can do the common good," said Giles.
In addition to participating in the movement, Cummins also donated 3 million masks in Brazil and Mexico. The donation of masks produced in San Luis Potosí and several other actions to fight the pandemic show Cummins' commitment to helping our communities prosper.