Lamaar Jones-Bey loves opportunities to make New Power better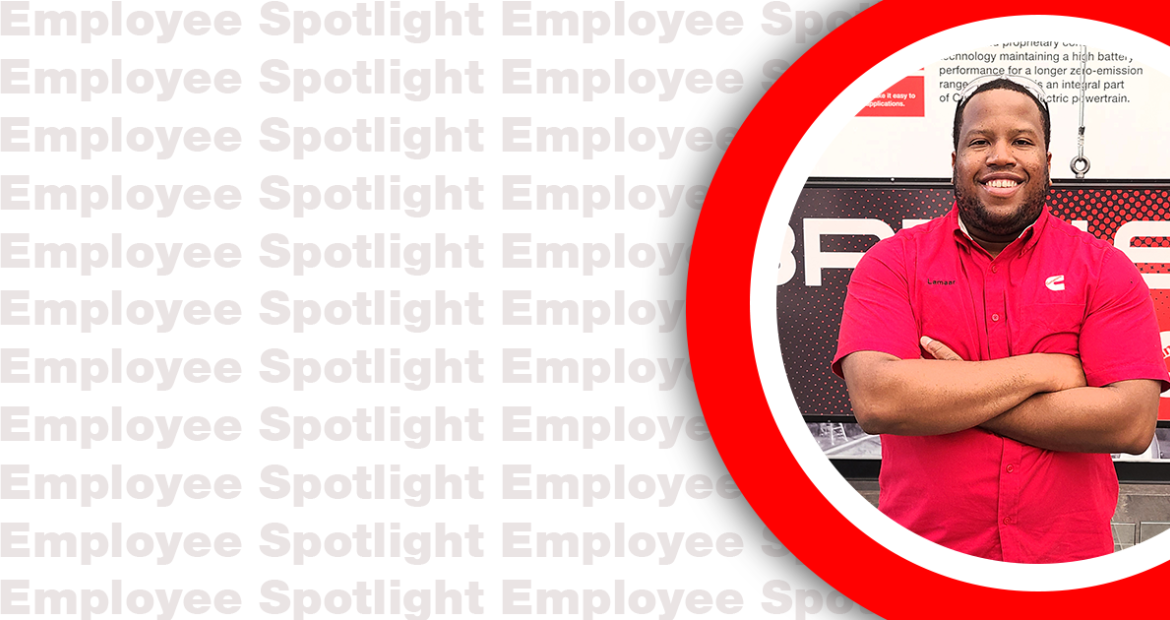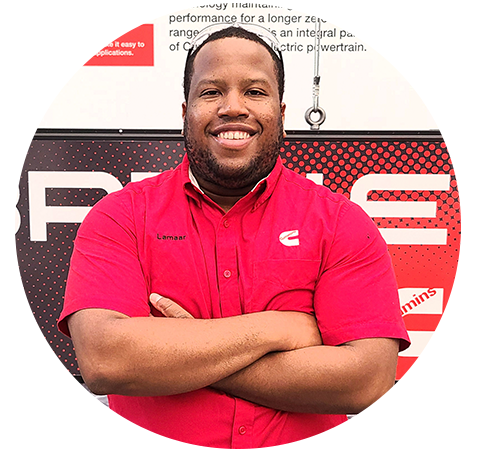 Hello, my name is Lamaar Jones-Bey! I'm a Production Engineering Specialist working in Columbus, Indiana, for the New Power Manufacturing team. 
How did you discover Cummins as a place to develop your career?
I've always enjoyed working with my hands, troubleshooting, creating new processes. I got my associate degree at Ivy Tech in Columbus, Indiana, and I'm currently working on my bachelor's in engineering technology at Indiana State University. I have two brothers who work at Cummins, one as a Lead Engineer and the other as an Executive Director, so it has been on my radar for a while. I've always wanted to work in the automotive industry with engines, battery components and new technology, and I could see that Cummins offers a lot of opportunities to grow and self-improve.
I'm proud of where I'm currently at as a technician in my role, but I want to keep growing. My leadership team has done a great job of giving me new tasks and projects to help me build on my experience. My ideal role always changes, but I can see myself in an engineering leadership role at Cummins and New Power.
What we're doing at Cummins is new ground for us, but it's up to us to truly analyze the production and make it as simple as possible while still ensuring safety and high quality. We are creating processes that people will be able to use down the road for years to come. We're like a stepping-stone for alternative energy. 
 
What is a key project you have worked on?
At the beginning of the pandemic, I worked on a New Power project for Blue-Bird Bus Company. Engineers designed vehicle-to-grid (V2G) technology, and my supervisor and I implemented it in a production setting. Basically, we created a process to flash software onto a VCU and created a process on how to get the kit for V2G to Blue Bird. We implemented a production process where Blue Bird was able to take what we flashed, the VCU, telematics (tracks vehicle location) and the logger, and use those components to track and update vehicle software anywhere in the world. We programmed three main components and sent them off to the assembly line to be bolted together into a kit that will be sent to Blue-Bird.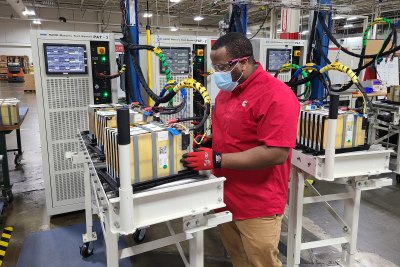 How would you describe your work style?
I love the freedom Cummins gives us to work in our own way, in our own style, so we can be the most productive. I'm detail-oriented, so I really like tasks and project lists. When I get line-called or sidetracked to handle an issue, having my project list helps me keep everything in order so I know what to do next. It's nice to complete things from my list.
I enjoy troubleshooting and brainstorming with the team. I work with a testing team and we had to run a lot of tests charging and discharging the batteries to make sure temperatures were good. I enjoyed giving ideas on that project for what to fix or what next steps might be needed to ensure there were no faulty issues with the product. I love any opportunity to make a manufacturing or safety process better or more efficient. I don't like to be stagnant, but always improving.
 
Fast facts about me: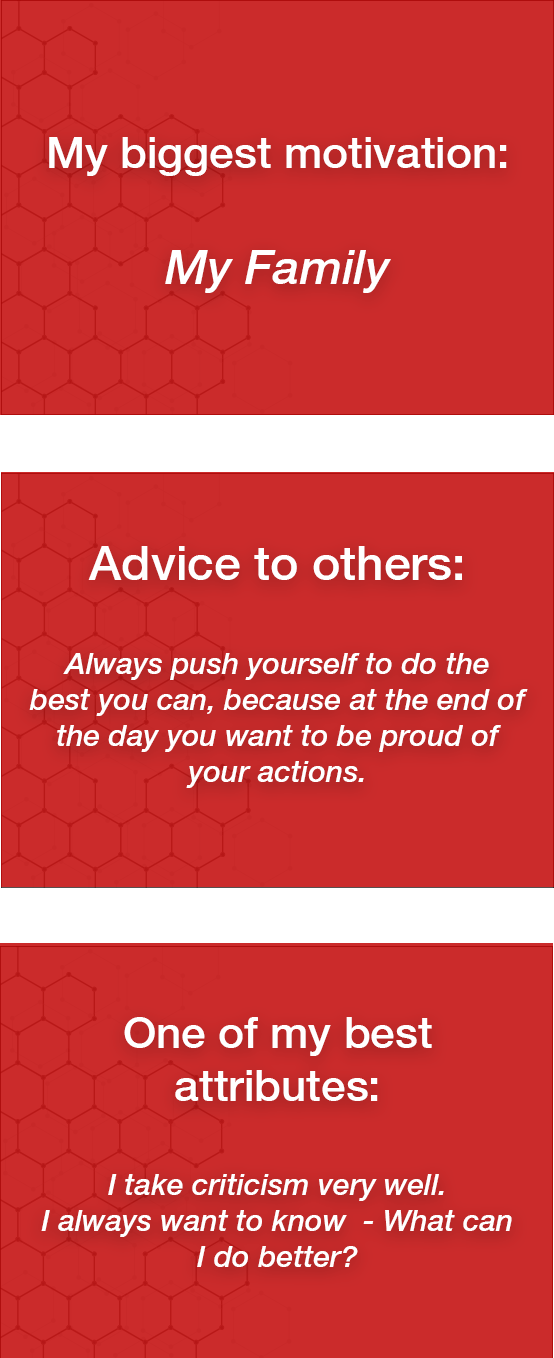 My New Power application quiz results: