Cummins Marine powers hybrid sailing superyacht for reduced emissions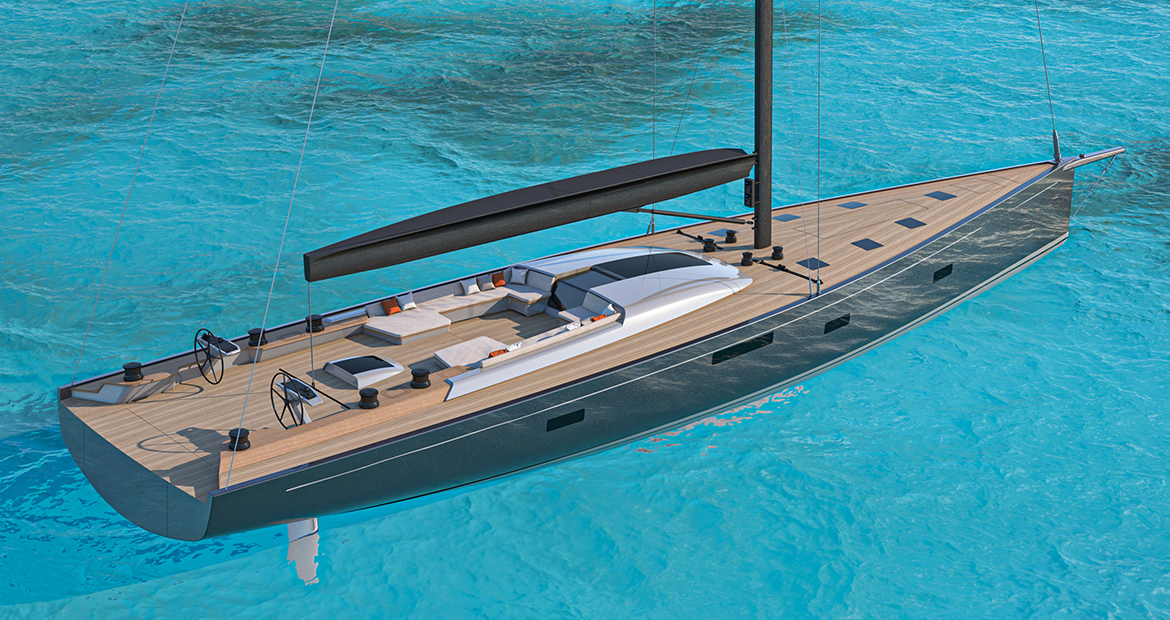 When you think of a machine powered by Cummins, our engines working hand-in-hand with wind power to move a vessel is likely not the first thing that comes to mind. Nevertheless, the Cummins Marine 4.5 engine is on course to set sail next summer powering the sailing superyacht. 
The vessel is currently under construction in Cape Town, South Africa, and will be ready to house our smallest marine engine offering in early 2022. The high-performance superyacht, constructed by Southern Wind, will be hybrid powered to reduce the emissions and fuel consumption of a classic diesel engine. This ensures an efficient, clean sailing experience regardless of whether the vessel is under sail or motoring. 
Chosen for its compact size and efficiency, the 150hp B4.5 propulsion engine will be combined with BAE Systems' Integrated Starter Generator (ISG) to provide electric power to both the energy storage system and the vessel auxiliary load. BAE Systems is a progressive technology company working in multiple industrial spaces whose maritime subsidiary has a strong relationship with Cummins, having previously partnered on the Harbor Harvest project. Using BAE's HybriGen Power and Propulsion technology, the sailboat will, in total, be fitted with an electric motor, two variable speed generators, a lithium-ion energy storage system and a vessel auxiliary power with shore power charging.
Compliant with IMO III standards, the sailing superyacht is a versatile, power dense vessel with deck hardware optimized for both quiet performance cruising and intense offshore racing. The vessel will also be able to operate in Hydrogeneration mode while under sail. In this mode, the propeller and propulsion motor will act as a generator allowing for recharging of the lithium-ion storage cells for a longer zero-emissions experience.
Following its recent launch, the new B4.5 liter engine package is ideal for sailors who prefer a calm, quiet ride thanks to the minimal noise produced by Cummins' solution. The sailing superyacht is a perfect vessel to house our smallest (but mightiest) solution in the Cummins Marine lineup.

Find out more about the B4.5