Clessie Cummins inducted into first ever class of American Trucking Hall of Fame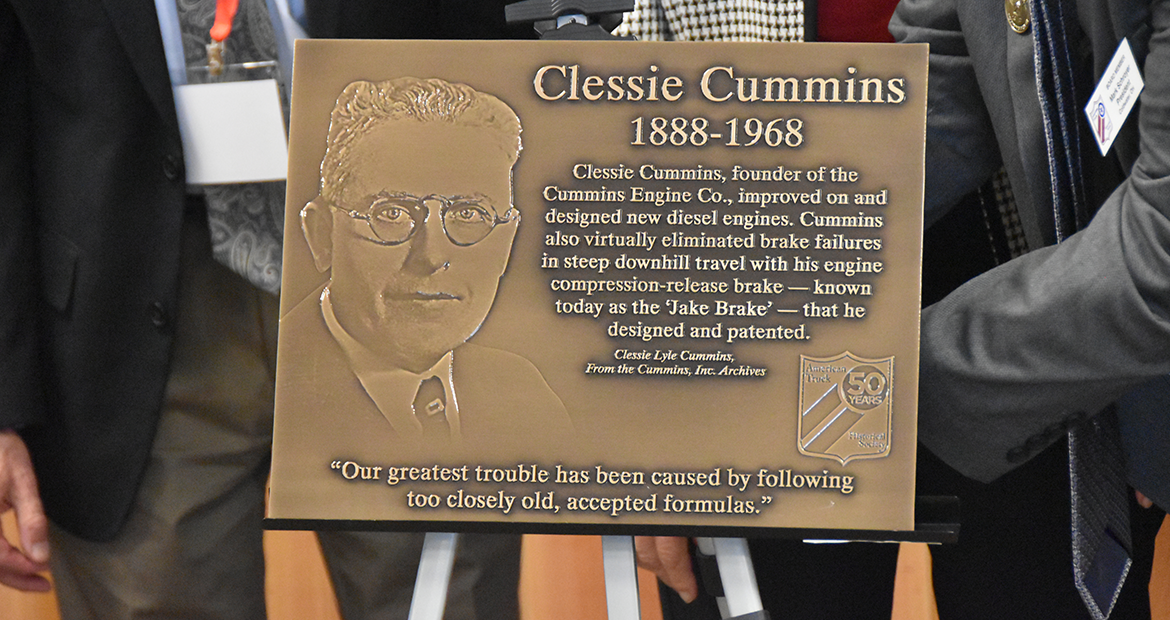 On Oct. 15, Clessie Lyle Cummins was honored at a ribbon-cutting ceremony officially announcing the opening of the American Trucking and Industry Leader (ATIL) Hall of Fame. "Father of the Highway Diesel Engine" Clessie Lyle Cummins, founder of the Cummins Engine Company and Jack and Gus Mack, founders of Mack Trucks were the first inductees into the newly established Hall of Fame Class.
The ceremony coincided with the American Truck Historical Society's (ATHS) 50th Anniversary celebration at the ATHS home office in Kansas City, Missouri (U.S.) as well as a ribbon cutting for their new facility.
Honoring an industry pioneer
"No transport industry hall of fame could exist without paying homage to these elite inductees. The impact they have on the industry is ongoing and everlasting. The American Trucking and Industry Leader Hall of Fame honors the pioneers of the trucking industry, whether they are drivers, company owners, or innovators to the industry," said Tom Mullen, ATIL Hall of Fame Chair.
"The pioneers of our industry have made it what it is today – one of the most critical industries in the U.S. and making sure that we preserve this history is ever important– especially honoring a man whose name our company still bears 102 years later. Clessie was a true entrepreneur, incredible inventor and salesman who pioneered and improved the designs of diesel engines," said Amy Boerger, Cummins Vice President and General Manager of North American On Highway Business, who represented the company at this historic event.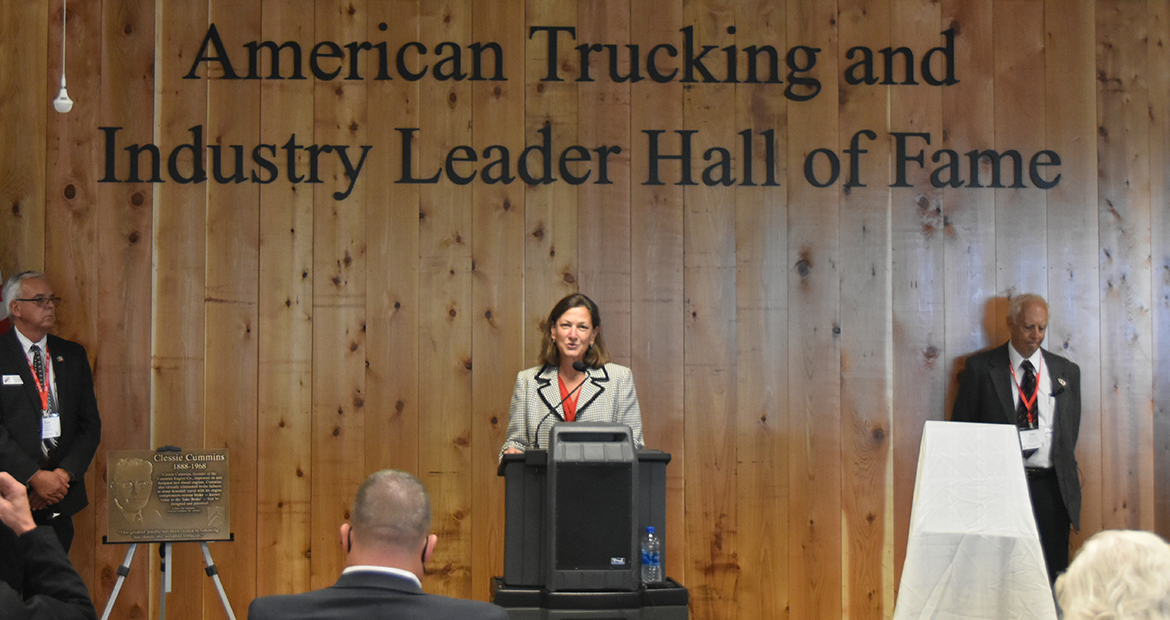 Legacy
"My grandfather saw a need for an engine, created a design, built it, tested it, revised it, 'perfected it' and parallel to all this, created a market by personally demonstrating its potential through fuel economy runs, speed records, and endurance events," remarked Matt Cummins, Clessie's grandson.
Clessie Lyle Cummins co-founded the Cummins Engine Company in 1919. He was also an incredible inventor, entrepreneur and salesman who pioneered and improved the designs of diesel engines. He was awarded more than 33 United States patents for his inventions, and numerous world records for endurance and speed for trucks, buses and race cars.
Today, more than 100 years later, his legacy of innovation remains alive and well in Cummins' diverse suite of power solutions that power a more prosperous world.
Learn more about Clessie and his Cummins legacy.