Video Case Study: Cummins HyLYZER® PEM electrolyzer in Bécancour, Quebec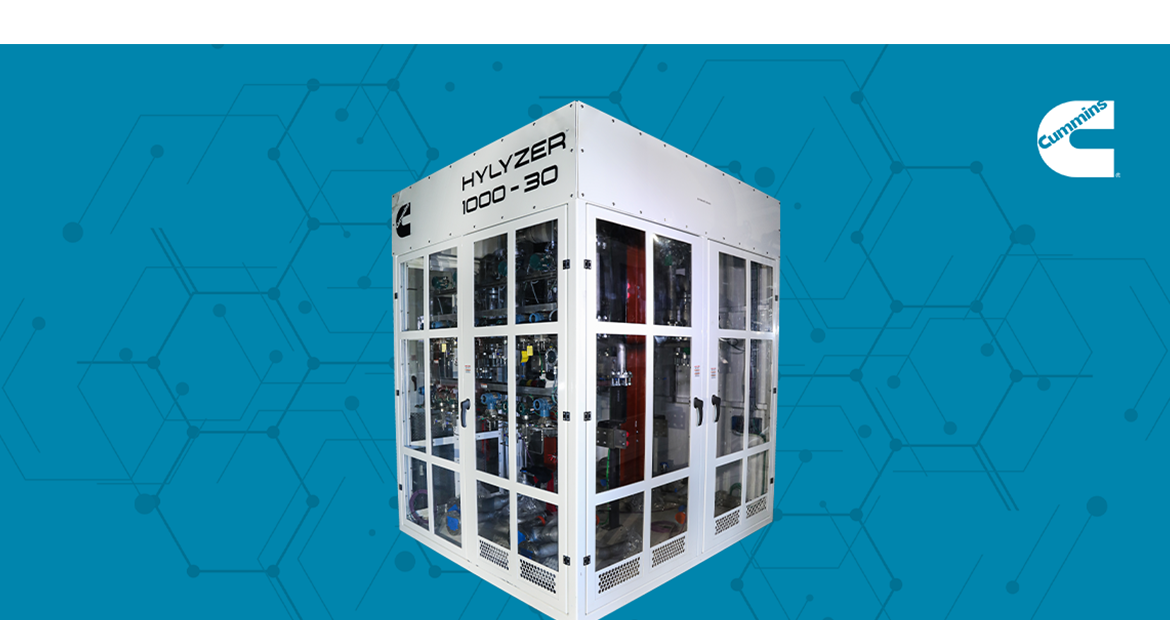 The Cummins HyLYZER in Bécancour, Quebec, Canada, is the largest proton exchange membrane (PEM) electrolyzer in operation in the world. A new video case study highlights the installation's ground-breaking green hydrogen production capabilities, making it a beacon for a zero-carbon future.
Watch below: 
Commissioned in January and installed at the Air Liquide hydrogen production facility in Quebec, this 20-MW electrolyzer system features industry-leading technology, including four compact, pressurized HyLYZER electrolyzer skids fitted inside the existing building. The systems are modular and scalable, perfect for large-scale utility applications.
Through a phased ramp up, the Cummins HyLYZER system is now at full operation and can produce up to 8.2 tons of low-carbon hydrogen per day — or nearly 3,000 tons of hydrogen annually. It's powered by the region's electric grid, which is largely supplied by renewable hydro-electric power. This means the hydrogen produced at the plant is "green" and almost entirely carbon-free.
Through this green hydrogen production, the facility is preventing approximately 27,000 tons of CO2 emissions per year. This is equivalent to taking 10,000 fossil-fueled cars off the road.
Since its commissioning, the system in Bécancour has increased Air Liquide's hydrogen production capacity by 50%, allowing them to respond to the growing demand for low-carbon fuel in the North American market for both industrial and mobility purposes.