Komatsu avoids pit stops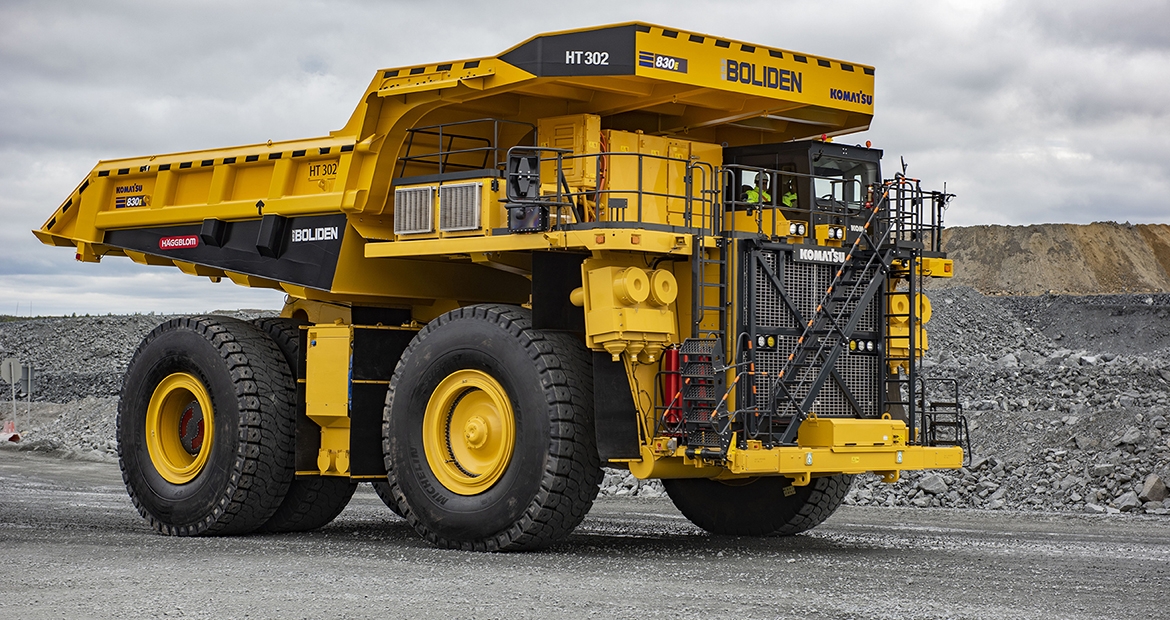 Thanks to Cummins, machine uptime is being maximised in the mines of Scandinavia
In the vast open-pit copper mines of northern Scandinavia the temperatures can drop as low as minus 40 degrees centigrade. That's harsh enough to test the sturdiest of machinery working day and night extracting and carrying off the precious ore.
It wouldn't be so tough on the equipment if the thermometer stayed in roughly the same place for any decent length of time, but up there on the edge of the Arctic Circle it's not unusual for a bitingly cold day to be followed by a more temperate one that feels positively tropical by comparison.
The unpredictable swing in temperatures makes life difficult for those charged with keeping the giant machines in full working order, with parts freezing and thawing, but it's a challenge gladly accepted by Cummins, which has signed service and maintenance agreements with the Swedish and Finnish distributors of Komatsu specialist mining equipment.
Cost-per-hour agreements – the first of their kind for Cummins in Europe – cover a total of 17 QSK60 T4 Final powered vehicles in Finland, while in Sweden a support contract covers a further nine examples of Komatsu's legendary 2700 hp 930-E dump truck and a pair of the world's largest wheel loaders, the mammoth 2300 hp L2350.
European DBU leader Alok Joshi and Sander Thorstensen, Cummins Leader for the Nordic region, arranged the contracts with the Komatsu distributors Hesselberg (Sweden) and SRO (Finland). "We are relatively new to the mining sector in Europe," said Sander, "but all the feedback we have received so far has been incredibly positive, helped by our outstanding new PrevenTech® Mining telematics technology."
PrevenTech Mining is a real-time digital monitoring and reporting system that provides an early warning of potential equipment operating issues. It is invaluable in helping to plan maintenance and service, ensuring machinery is offline as little as possible and therefore boosting productivity for, in this case, mine owner Boliden.
Janne Valmari is managing the Komatsu operations for Cummins Sweden. He has appointed two dedicated service technicians for Boliden's Aitik copper mine just south of Gällivare in northern Sweden, and four technicians to cover Boliden mining operations across the border in Finland.
The technicians are based close to the mines and such is the importance placed on the individuals in the relationship that Cummins arranged a nanny to help one of the technicians and his wife cope with the arrival of their new-born twins. So when they say it's one big family at Cummins, you know they mean it!
Janne Valmari said the stream of data from PrevenTech allowed the Cummins technicians to identify and diagnose performance issues faster and with greater accuracy, so they can see, for example, if an engine has been idling too long or revved too high, and can plan in the right fixes. "It puts the mine owner in complete control, with no expensive surprises and benefitting from a higher return on their investment in product," said Janne.
There is a rich tradition of mining in Scandinavia, and ore production has been rising significantly in both Sweden and Finland in recent years.
In Sweden, there are roughly 100 companies with exploration permits active in the search for minerals, and the country is one of the EU's leading producers of ores and metals. Mining in Finland, where there are understood to be 11 mines currently producing metal ore and 35 industrial minerals, has broken excavation volumes for three years in a row.
"With their goal of keeping production running non-stop round-the-clock, I am certain Boliden sees the Komatsu-Cummins relationship as a core element of its strategy, and we will continue to strengthen our ties with Boliden and the Nordic mining industry in general," said Sander Thorstensen.
This article is our cover story in The Cummins Magazine: