California's natural gas trucks went carbon negative in 2020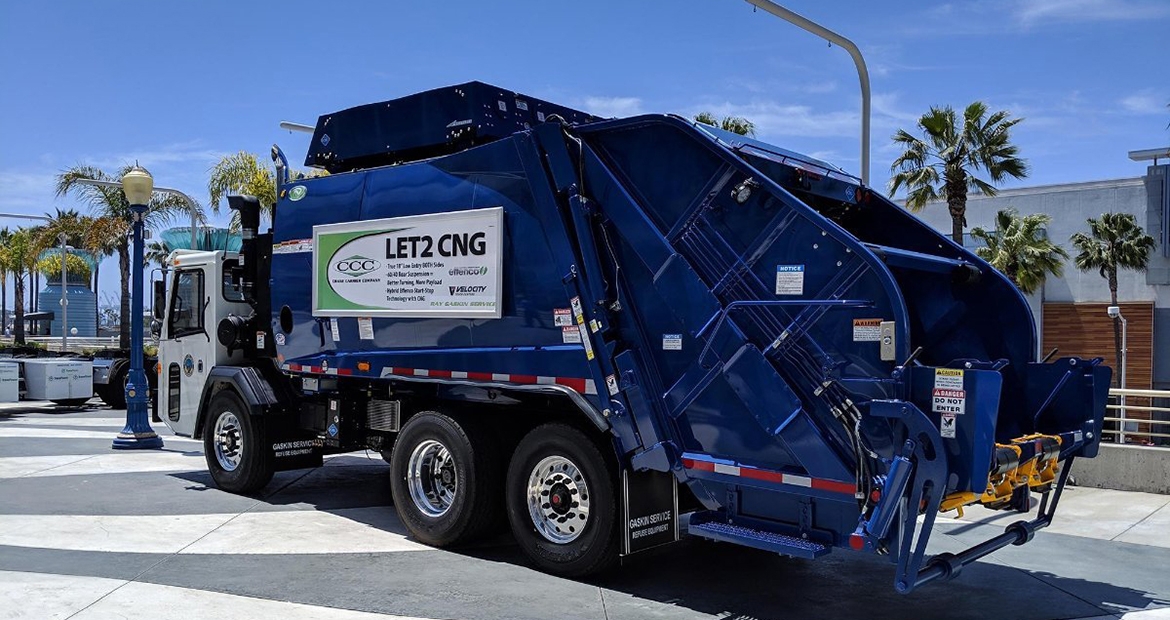 Vehicles in California powered by renewable natural gas (RNG) removed more carbon dioxide from the atmosphere than they emitted for the first time in 2020, a direct result of the continued drop in carbon intensity of renewable natural gas. 
Adoption of RNG in trucks, buses and other vehicles grew 25% across the state from 2019 to 2020, and RNG use is up more than 170% in the past five years, according to new data from California's Air Resources Board (CARB). 
Meanwhile, the carbon intensity of natural gas derived from renewable sources continues to drop. RNG is increasingly made using methane captured from agricultural waste, landfills and wastewater treatment plants. By capturing gases that may otherwise be released into the atmosphere, RNG can even deliver sub-zero carbon emissions. 
Ninety-two percent of all on-road fuel used in natural gas vehicles in California last year was renewable natural gas.  
"This verified data means California's trucks and buses leave a zero-carbon footprint while virtually eliminating criteria pollutant emissions that contribute to asthma, heart disease, and poor air quality," said Dan Gage, President of NGVAmerica. 
In addition to their negative greenhouse gas (GHG) emissions, ultra-low NOx natural gas engines perform at levels that are 95 percent below the federal nitrogen oxide (NOx) standard and 98 percent below the federal particulate matter (PM 2.5) standard. 
According to NGVAmerica, RNG used as a motor fuel in California in 2020 displaced 1.83 million tons of carbon dioxide equivalent (CO2e). To put those numbers into perspective, California RNG motor fuel use: 
lowered greenhouse gas emissions by the equivalent amount generated by driving the average passenger car 4.6 billion miles
eliminated CO2 emissions, equal to 205.7 million gallons of gasoline consumed, or the energy use of 220,118 California homes in one year
sequestered the amount of carbon captured by 2.24 million acres of U.S. forests in one year 
The success of RNG in California is part of a broader trend happening across the United States. According to The Coalition for Renewable Natural Gas, 53% of all on-road natural gas fuel used in 2020 was RNG. Increased availability in RNG has led large nationwide fleets like UPS and Amazon to make significant investments in the number of natural gas powered trucks in their fleet.  
Natural gas vehicles fit seamlessly into current transportation, people and goods movement models because they don't require radical changes in vehicle technology, transportation infrastructure or support networks.