Perseverance runs in the family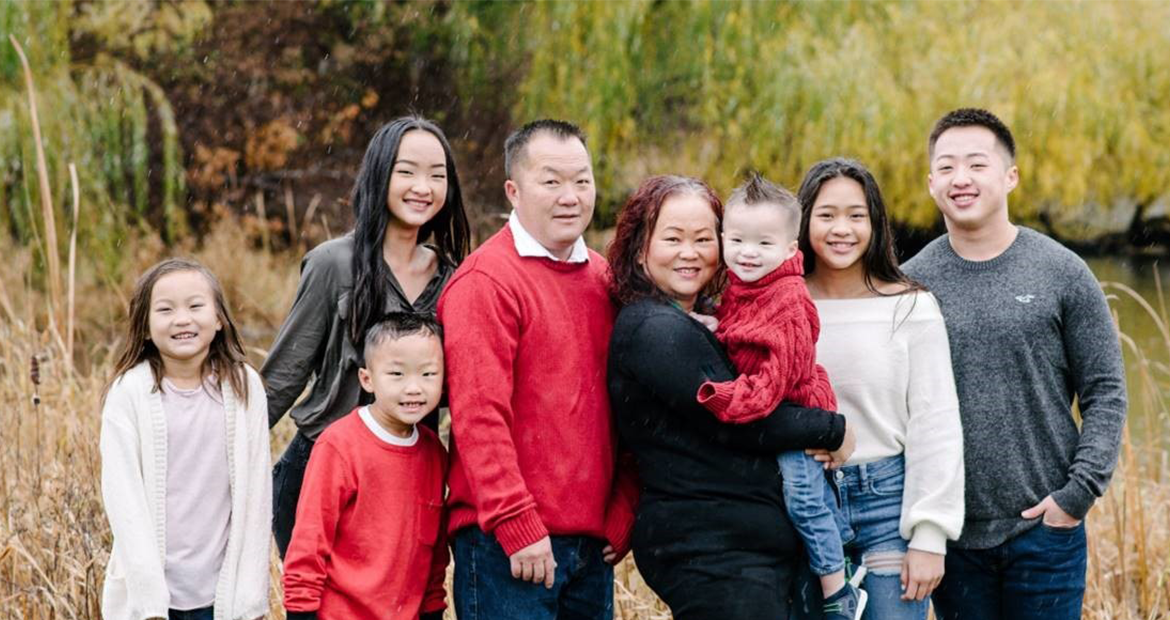 John Lee, Cummins Power Systems Product Engineer from Shoreview, Minnesota (USA), has reason to be proud: one of his six children, Suni, is headed to the Olympics as part of the U.S. Women's Gymnastics team. 
John laughs as he remembers a six-year-old Suni, before she started training. "She was always jumping around on couches, and it was clear we needed to do something to channel that energy. I remember the first time I took her to the gym, there were a lot of people there, girls doing flips—Suni said, 'oh they're so good!' She wanted to be just like them."
Last month, Suni finished second overall during trials, earning her ticket to the Olympics. She will be the first Hmong-American to compete in the Olympics as a gymnast.
"Suni made the team pretty quickly and she advanced so fast," said John proudly. "We never pushed her, but I built her a beam for the back yard. We would always go to competitions that were close by and even fly out to watch her compete. It was usually me who went to the competitions before my accident."
In August 2019, John fell from a ladder while helping a friend trim a tree. The accident left him paralyzed from the chest down, along with a broken wrist. 
"I remember coming out of surgery and then watching Suni compete at the U.S. National Gymnastics Championships on television," said John. "She took second that year."   
While Suni tried to stay focused on her goal of making the Olympics team, John was working toward making it home. As a Navy veteran, he was transferred to the spinal cord unit of the local Veterans Administration (VA) medical center for additional treatment.
"His accident occurred on a Sunday and on Monday, we had multiple team meetings to discuss how we could support John and his family," said Dennis Shaw, Manager - Market Support Service Engineering, Cummins. "At each turn, we wanted to be sure he had what he needed, from co-workers visiting him in the hospital and at home to helping with the short-term and long-term disability paperwork to ensuring that he had everything he needed in a role that was appropriate for him when he was able to begin working again."
John returned home in a wheelchair two months after the accident, but it would be another year before he was cleared to return to work, in October 2020 as a Product Application Engineer. As are many employees, he is working from home due to the pandemic. 
"Cummins has been great in accommodating me to come back to work," said John. "I do everything a bit slower now and I've had to have speech therapy. My team helped me with the process of getting back—anything I need help with, Cummins has been very supportive."
During his long recovery, John didn't let his wheelchair stop him from being there for Suni. He attended both the U.S. Gymnastics Championships in Fort Worth, Texas (USA) in early June as well as the team trials in St. Louis, Missouri (USA). Unfortunately, due to COVID-19, John and his family will have to cheer Suni on from home. 
"I visited John in the hospital a few weeks after his accident. Despite his serious injuries, I distinctly remember him saying 'Even if I have to swim to Tokyo to watch my daughter compete in the Olympics, I'm not going to miss it,'" said Justin Blomenberg, Executive Director, Power Systems Platform Leader, Cummins. "It was incredible to see his strength and focus on his family. His perseverance to get to this point is phenomenal."