Malta employees kick off summer by building bikes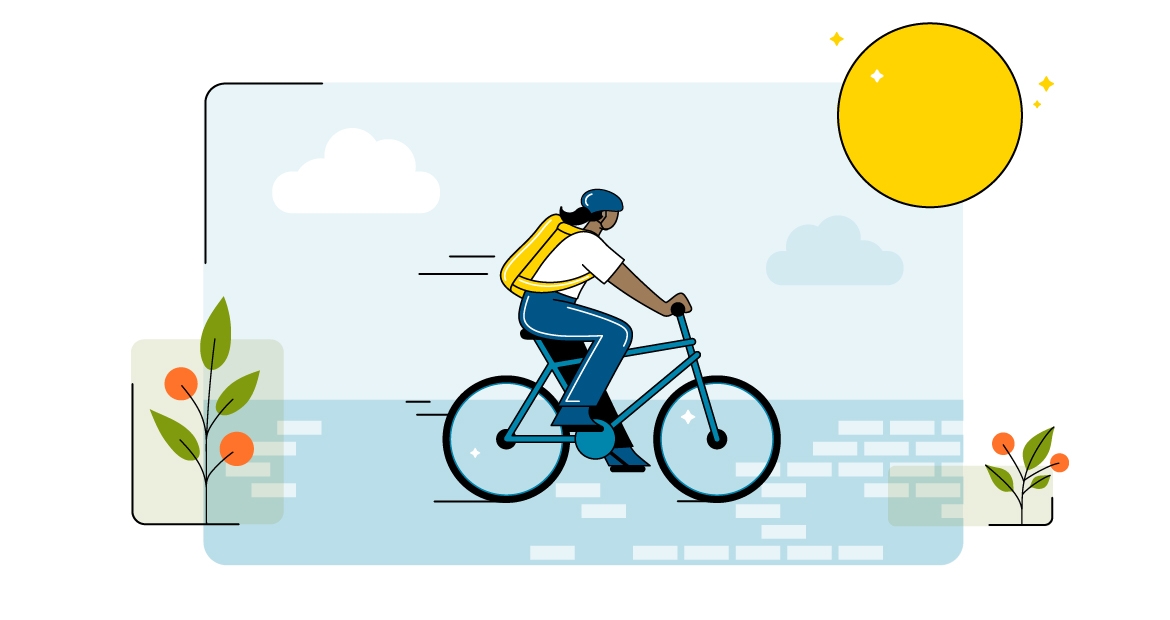 It's officially summertime in the U.S. and the Malta, New York, solid oxide fuel cell team celebrated with a Community Involvement Team (CIT) event. With support from The Cummins Foundation, the Malta site partnered with United Way Worldwide and United Way of the Greater Capital Region to build bikes for local youth in the community.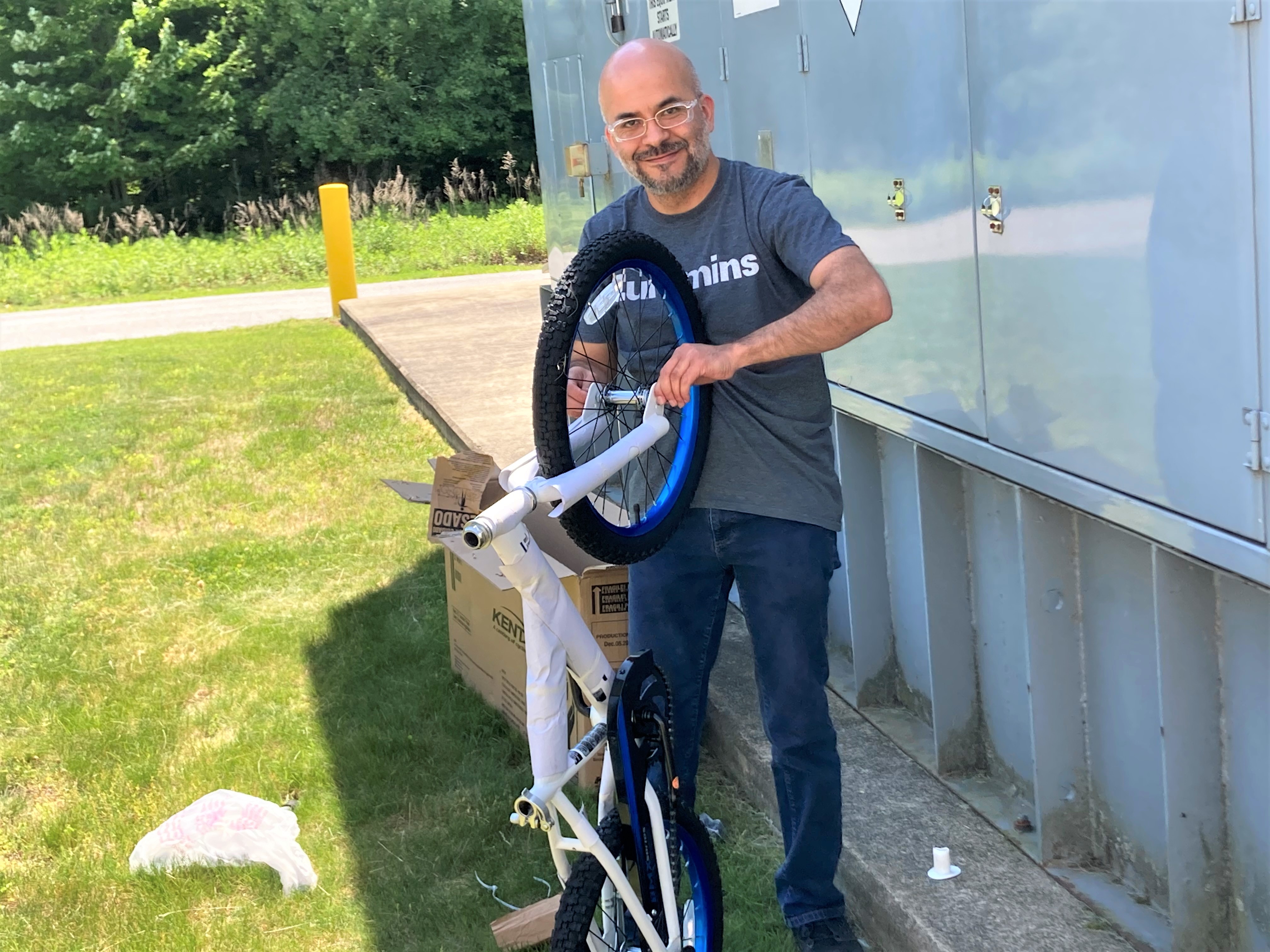 "United Way of the Greater Capital Region was thrilled to connect these bikes to the Franklin Community Center where they will be enjoyed by local youth for years to come. We are so appreciative of the local Cummins partnership and their continued commitment to the community." – Katie Nelson, Director of Philanthropy at United Way of the Greater Capital Region
On June 18, Malta employees swapped fuel cells for bike kits and got to work! From palette to production, the 25 participating employees put their building skills to the test and assembled a total of 60 bikes in just three hours. The newly built bikes, along with safety helmets and bike locks, were delivered to the Franklin Community Center on June 21, where they were gifted to 60 children in the surrounding community.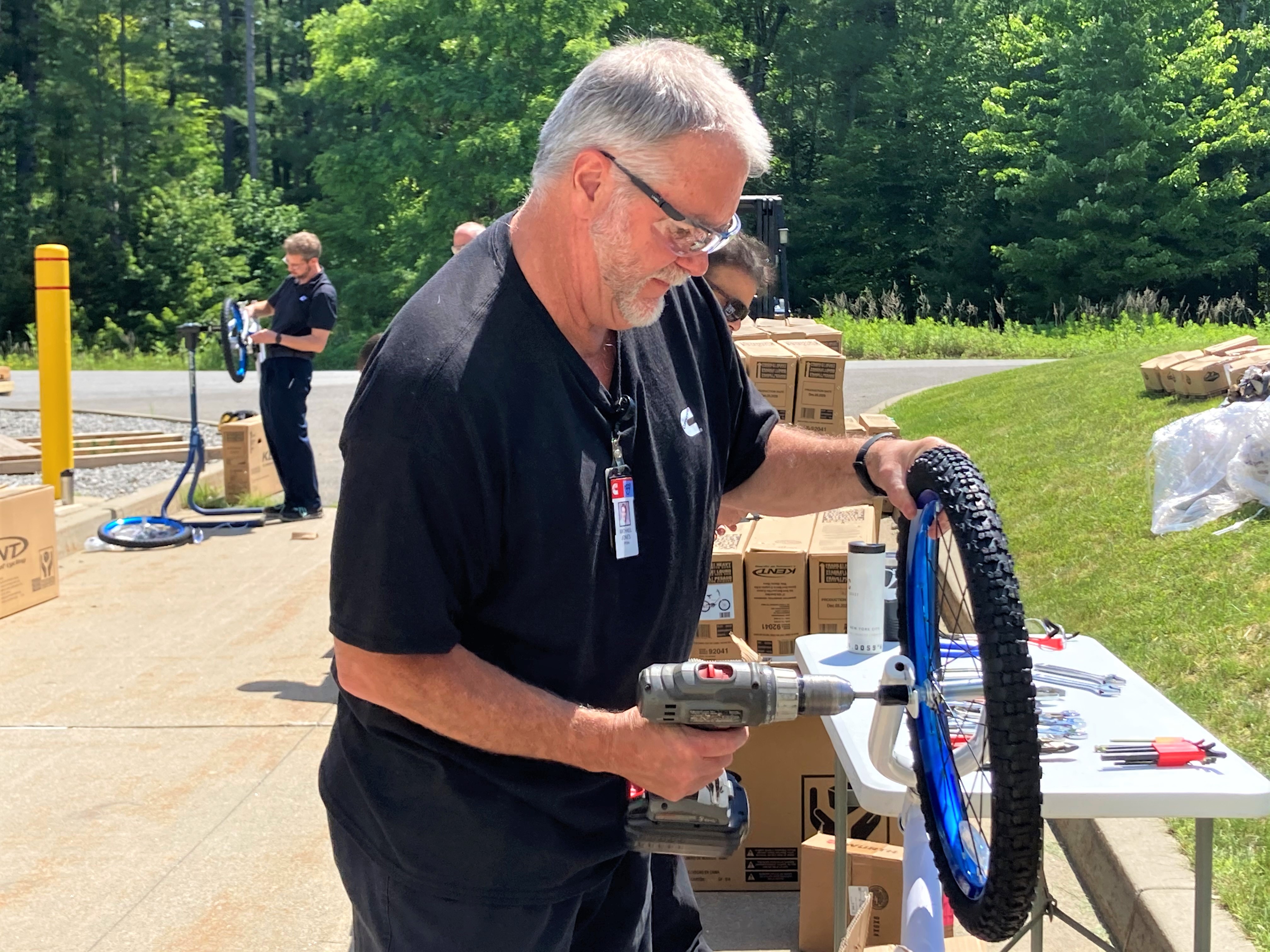 "Franklin Community Center was so grateful to partner with Cummins on this wonderful project!  After a difficult year for so many, it was such a joy to bring smiles to the faces of our Project Lift students. The bikes, helmets and locks were a wonderful gift to start the summer."  – Colleen O'Connor Potter, Project Lift Program Coordinator for the Franklin Community Center
"While assembling these youth bikes, I couldn't help but think back to my old 20-inch childhood bicycle and the countless hours of enjoyment it gave me. Knowing that 60 other kids out there will be able to have that same joy of cruising around this summer and that Cummins cares enough to help make it happen makes me proud to be a part of this team."  – John Mercurio, New Power Manufacturing Engineer
Thank you to all the employees who made this event possible. These bikes were built and delivered just in time to help kids make fun summer memories!