Three IoT trends to watch within smart and connected facilities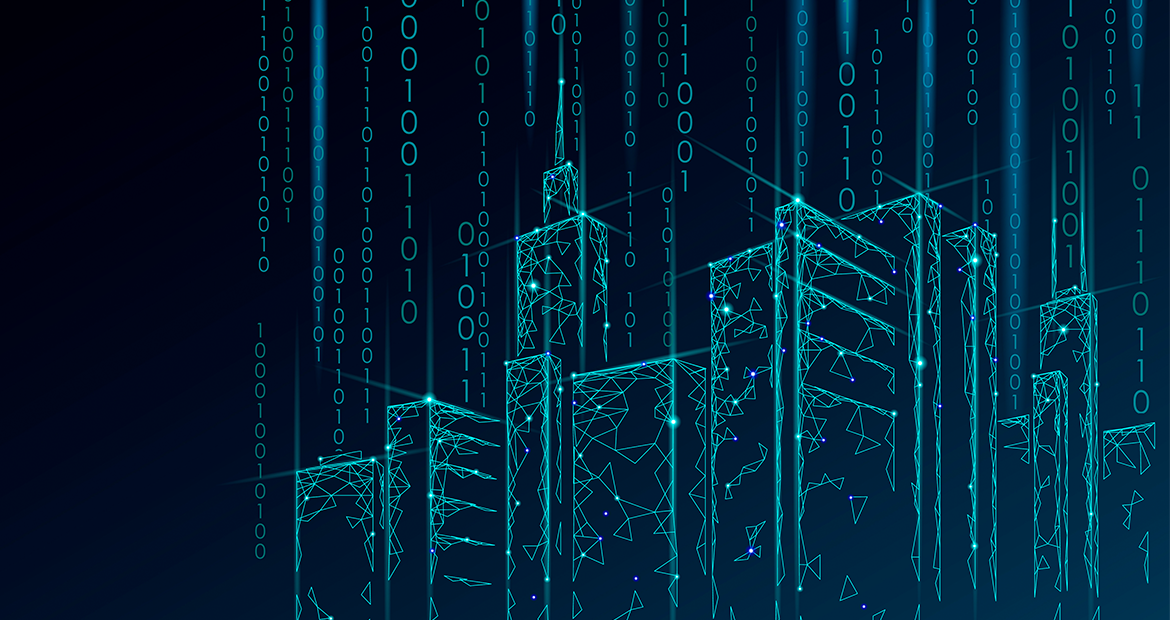 Many might think of their newest gadgets when it comes to the Internet of Things (IoT). Meanwhile, the industrial and commercial applications of IoT surpass its consumer applications. In fact, manufacturing, healthcare, retail, and security are the four sectors that lead others when it comes to where the IoT devices are1.
At Cummins Inc., we make our partners' challenges our challenges; make their goals, our goals. We all depend on healthcare, data center, manufacturing, commercial and other facilities in our everyday lives. We also depend on the teams that manage these facilities. Facility management professionals are at the heart of this digital transformation and the IoT adoption. They face both the opportunities and the challenges presented by the increased adoption of IoT devices among these facilities. 
To help our partners in these industries be future-ready, we have asked three experts their takes on the key IoT trends to watch and their implications on facility management. These three perspectives aim to provide you with diverse viewpoints on what to watch among the key IoT trends. 
How quantum computing could impact IoT and facility management?
We have asked this question to Chuck Brooks, President of Brooks Consulting International. Chuck is a globally recognized thought leader and subject matter expert in cybersecurity and emerging technologies. LinkedIn named Chuck as one of "The Top 5 Tech People to Follow on LinkedIn." You can follow Chuck on Twitter at @ChuckDBrooks.
Let's look at Chuck's perspective on the key IoT trend to watch. 
As quantum computing and IoT merge, there will also be an evolving new ecosystem of policy Issues. These include, ethics, interoperability protocols, cybersecurity, privacy/surveillance, complex autonomous systems, and best commercial practices.
Under quantum computing, security of the IoT will be a paramount issue. Currently cryptographic algorithms are being used to help secure the communication (validation and verification) in the IoT. But because they rely on public key schemes, their encryption could be broken by sophisticated hackers using quantum computers in the not-so-distant future.
On the other side of the coin, quantum computing could create an almost un-hackable network of devices and data. The need to securely encrypt and protect IoT connected devices and power them with exponential speed and analytical capabilities is imperative for both government and the private sector.
As quantum computing capabilities advance, we should act now to prepare the IoT for the quantum world. There are many areas to explore in research and development and eventually implementation. The coming decade will provide both imperatives and opportunities to explore quantum's implications.
Facility professionals that seek to be future-proofed can seek further education on quantum computing and its effects on IoT devices.
Beyond the technology, what are the benefits of IoT for facility professionals?
Peggy Smedley, an award-winning journalist and technology expert, offered her perspective on this question. Peggy has extensively covered the IoT, facility management, manufacturing, construction technology, and most recently sustainability, circularity, and resiliency during her 30-year career. She is founder and president of Specialty Publishing Media (SPM); editorial director of Constructech and Connected World; radio host of The Peggy Smedley Show, and author of her new book "Sustainable In a Circular World." You can follow Peggy on LinkedIn or on Twitter at @ConnectedWMag.
Here is Peggy's take on benefits of IoT beyond the technology itself. 
I am going to answer this question somewhat differently than what most people might assume at first blush. While the biggest trend for facility professionals is certainly the IoT, it's really more than the technology itself. It's more about transparency. Simply, it's about personal health, safety, data availability, and collaboration among partners to achieve the required result as part of the digital disruption we are all witnessing and experiencing.
The emerging facility professional leaders are very socially engaged and thus are extremely mobile ready. Their mobile mindset has them very focused on user-friendly platforms and solutions that are quick, smart, and simple. As such, they are implementing a more advanced digital workplace that is smarter, which includes a vast amount of remote monitoring with endless applications. These remote monitoring applications range from air quality to asset tagging, lighting, HVAC, fire suppression, security, inventory management, and a host of other equipment in the building.
Going a step further, we will also experience a variety of artificial intelligence-based solutions that enable preventative and predictive maintenance. These will improve circularity and green initiatives to reduce waste and enable sustainability. Attaining green building status will address repairability, reuse, and recycling of waste and materials—something that up to this point has been lacking. COVID-19 has forced professionals and building owners to move faster to achieve a digital-first thinking and reducing emissions to achieve the goal of carbon negativity.
My final thought for facility professionals is to become educated on the digital disruption and the ever-changing technology. The more you stay ahead of the technology, the more valuable you are to forward-thinking companies, advancing your own career, and helping future generations, as we seek to provide value to our natural ecosystem.
Can industrial IoT improve employee engagement and customer experience?
Dana Miller brings us the third perspective on this topic. Dana has extensive experiences in bringing connectivity and IT solutions to life through her 21 years as a managing consultant and program leader in the industrial sector. She has partnered with segments ranging from healthcare and manufacturing to mining and rail. Dana is currently the Digital and Service Solutions Director at Cummins. 
Here is Dana's take on IoT's role in improving employee engagement and customer experience.
A great Facilities Management (FM) professional knows how to deal with constant change. There is no better time than the present to embrace the changes happening before our eyes with respect to employee health and safety. Industrial IoT allows devices to perform their functions with little to no human interaction. A key IoT trend impacting FM in 2021 and beyond, from my perspective, is leveraging real-time data to transform the employee experience.
Just as proper machine maintenance saves a company money by mitigating unexpected system failures, carrying out the maintenance remotely reduces the number of safety incidents for workers. Consider a technician no longer having to climb onto a rooftop to exercise a backup generator each month or drive through dense, city traffic to a port so she can pull fault codes off a vessel only to find out there is a need to return with different repair parts. This is waste that can be eliminated for both employee satisfaction as well as operational efficiency. Remote monitoring and predictive analytics are not new, but actually implementing changes to our work processes and styles based on what companies are learning from the data has much more runway ahead.
IoT also allows companies to stitch innovation together. Integrating and analyzing data already being collected by suppliers or partners, or even customers into our solutions will likely accelerate productivity.  It's about using multiple tools and techniques to cost effectively optimize performance and extend the life and reliability of equipment. Ultimately, workplace efficiency keeps employees satisfied and motivated which makes for an improved customer experience.
Sign up below for Energy IQ to receive energy focused insights in markets ranging from data centers and healthcare facilities, to schools and manufacturing facilities, and everything beyond. To learn more about power solutions Cummins offers, visit our webpage.
References:
1 A Guide to the Internet of Things [PDF File]. Intel. Retrieved from: https://www.intel.co.uk/