5 questions about electric buses answered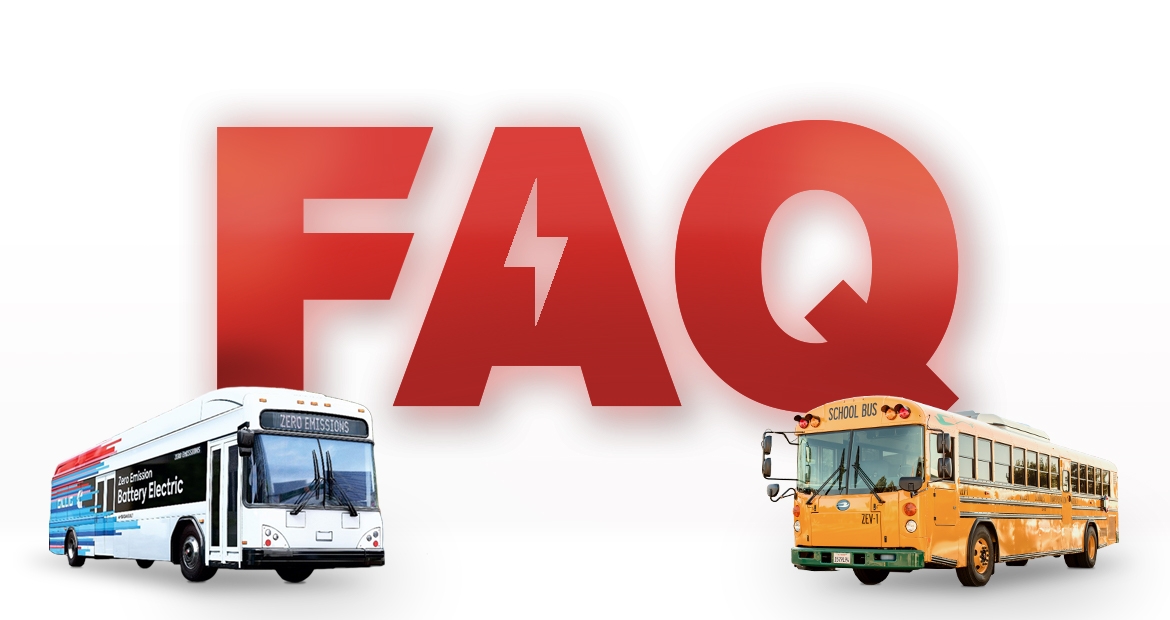 Zero-emission transportation? Now that's electrifying! Battery electric buses are gaining speed as a new norm for transportation that is environmentally friendly. But how exactly do they work? We're answering the top five frequently asked questions surrounding electric buses.
1. What is an electric bus?
A battery electric bus is an electric vehicle that replaces the traditional combustion engine and transmission with an electric motor and a battery. In an electric bus, there is no longer an engine, nor fuel tank. Instead, the electric motor on the bus serves as the engine and transmission, while the battery is essentially the "fuel tank."  
Electric buses work by sending a signal to the powertrain system controller upon start. That signal powers up the high-voltage battery, where chemical energy is stored, and converts it into electrical energy. This electrical energy is then distributed throughout all the different components that make the bus run, such as the electric motor and thermal management system.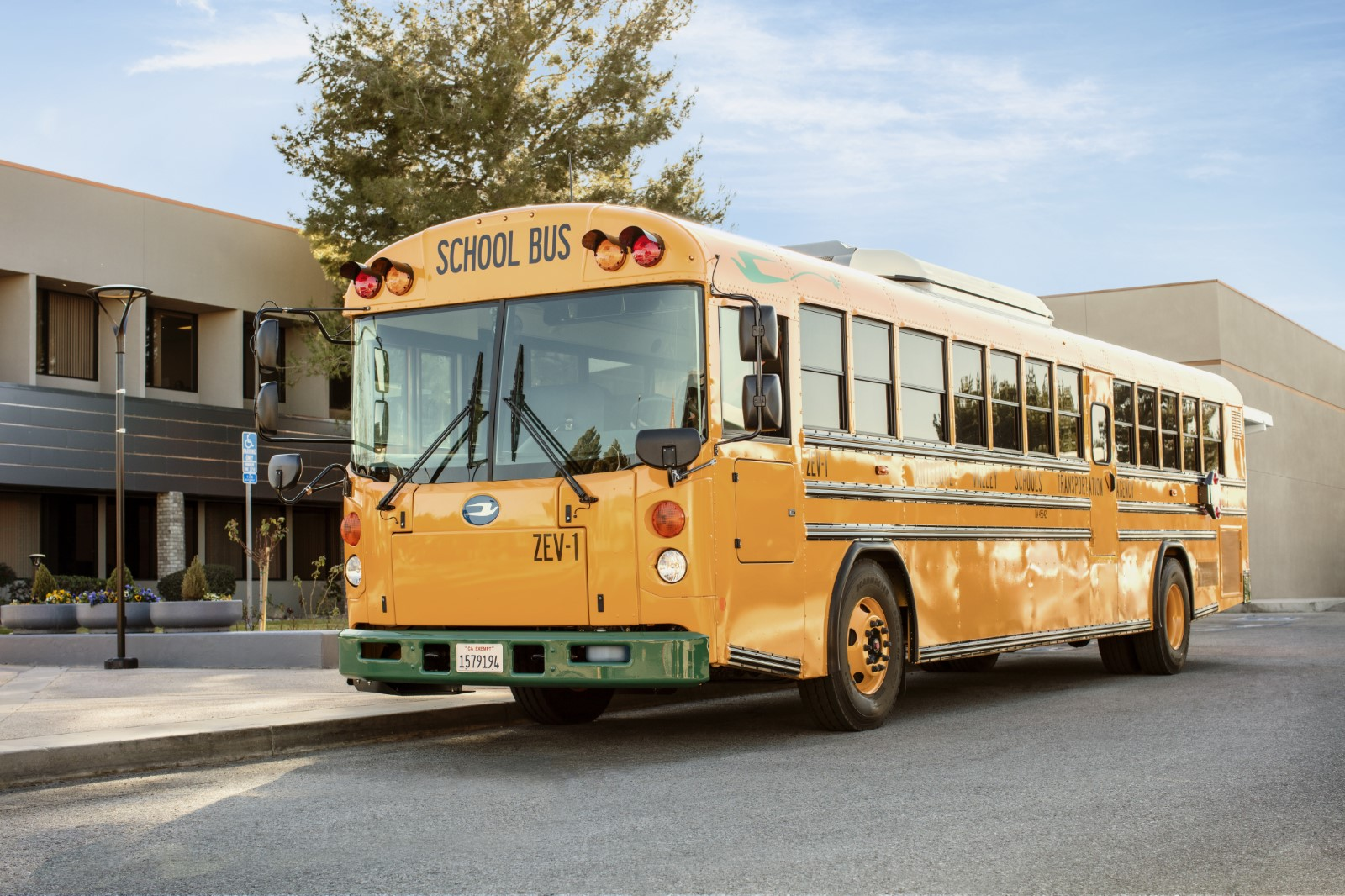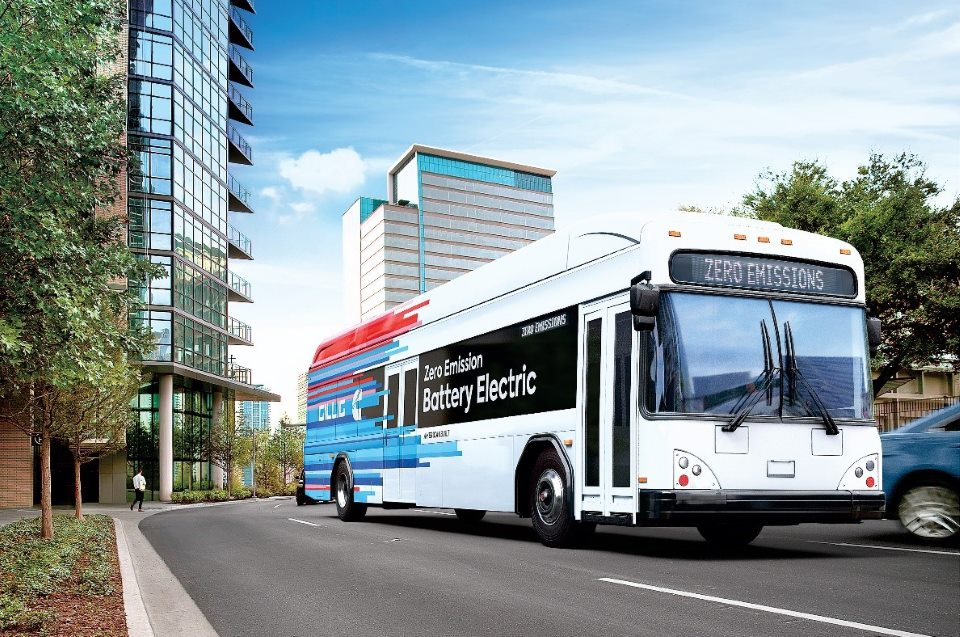 2. What is the range of an electric bus?
The range of an electric bus is the distance a bus can cover before running out of charge. How long this range is depends on a variety of factors, including battery size and duty cycles.
Battery size correlates to how big of a "fuel tank" an electric vehicle has. Bigger batteries can store more energy, which in turn can fuel longer distances. For example, transit buses typically require bigger batteries than school buses because they need to run for longer periods of time and need more fuel to do so.
The second factor that significantly affects the range of an electric bus is the duty cycle. Duty cycles describe how the vehicle is used and helps determine performance and battery life.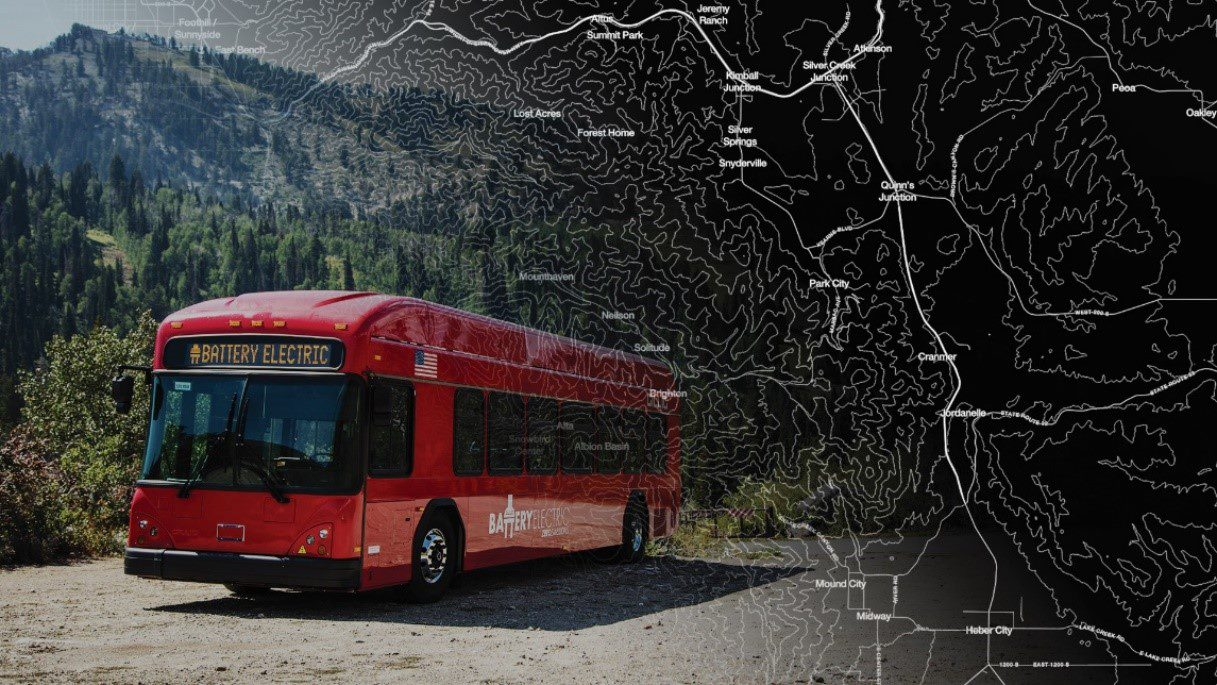 Consider the following analogy to understand duty cycles:
You live on the third floor of an apartment building and like to take the stairs. The energy required to ascend these flights of stairs isn't too strenuous, and you'd be operating at a "light-duty" cycle. 
Suppose you have to carry a 50 lb. weight with you up the three flights of stairs. In that case, you are working harder and would be operating at a "medium-duty" cycle. 
Now, you have decided to carry a piano up the three flights of stairs. You are using maximum energy and would be operating a "heavy-duty" cycle. 
For buses, factors that affect how demanding a duty cycle is include road conditions, driving conditions, vehicle speed, number of stops/starts, elevation changes, how quickly you accelerate, weight transported, weather and more. A lighter duty cycle will use less energy than a heavier duty cycle. Therefore, with light-duty cycles, electric buses can achieve a greater range.
3. How do electric buses charge?
There are a few ways that electric vehicle fleets can charge. Which is best for a particular fleet depends on the duty cycle and battery size of its buses. 
Today, the two main types of chargers for an electric bus are:
Plug-in chargers
Pantograph chargers
Plug-in chargers for buses work very similarly to those used for electric cars. Electric buses have ports that a driver can plug into. With this method, charging can take anywhere from two to eight hours, based on the charger's current (which we'll explain momentarily).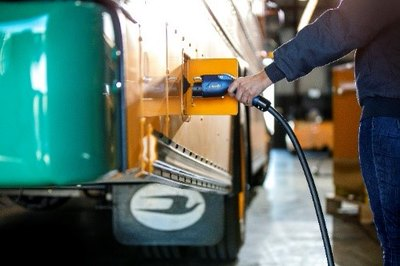 A new, more autonomous charger is the pantograph charger. With this charger, buses drive underneath a charging station, and robotic arms attach themselves to the electrical conductors on top of the vehicle to charge it. This charger is designed to carry more current and allows for faster charging.
 
In addition to being either plug-in or pantograph, a charger is also characterized by how it converts electric currents, classified as either a direct current (DC) charger or an alternating current (AC) charger. All batteries need DC power to function, and both types of chargers convert AC power to DC power. DC chargers are faster but come at a higher cost. AC chargers are slower but are very affordable.
While plug-in chargers can be AC or DC chargers, pantograph chargers are only DC. DC plug-in chargers can charge a battery up to 150 KW, while pantograph chargers can charge up to 350 KW. 
 
No matter what your charging choice, Cummins has worked hard to make our battery systems compatible with all of the leading chargers available in today's market.
4. Why are battery electric buses becoming more popular?
Sustainability is a main driver in electric buses becoming more common. As governments implement more intense emissions regulations and corporations advance their sustainability goals, electric buses are seen as the suitable zero-emissions solution that can help cities and communities meet their environmental objectives, without compromising their transportation infrastructure.
Electric buses also have instant torque that improves drivability/performance. Drivers are able to accelerate more responsively, making buses with electrified systems more desirable.
Electric buses also offer improved driver comfort. This is because electric motors are much quieter and allow smooth handling. This improved driving experience reduces driver fatigue.
5. Are electric buses cheaper?
While the initial cost of purchasing an electric bus isn't cheaper than internal combustion engine (ICE) buses, they are becoming more affordable. There are a number of incentive programs in place that buyers can take advantage of that make electric buses the same cost to the city or district as a conventional bus. 
Cost savings occurs in the operation of electric bus fleets over time. They have lower maintenance costs and fuel costs, as they don't require diesel fuel. Electric buses also run more efficiently with regenerative braking, which simultaneously lowers the wear on the braking system and captures the kinetic energy to feed back into the battery to extend the range of the bus. With traditional braking, the kinetic energy was once "wasted" through the service brakes and transferred into heat, meaning regenerative braking is more efficient.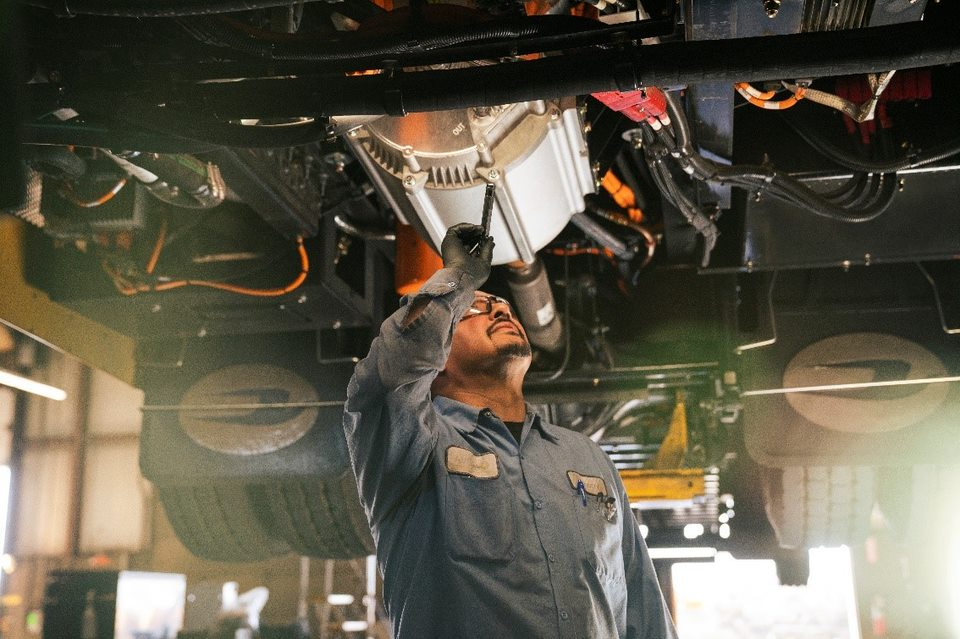 Across the U.S., communities are looking to make their fleets more sustainable and have already begun adding both electrified school and transit buses to their fleets. Cummins alone has already assisted in delivering over 400 buses across the country, each equipped with the Cummins Battery Electric System. This system is built to be zero-emission when in use, reduce service and create savings, all while maintaining vehicle performance.
For more information and news about Cummins New Power, sign up for our New Power newsletter.