Diversity and inclusion accelerate among mining sector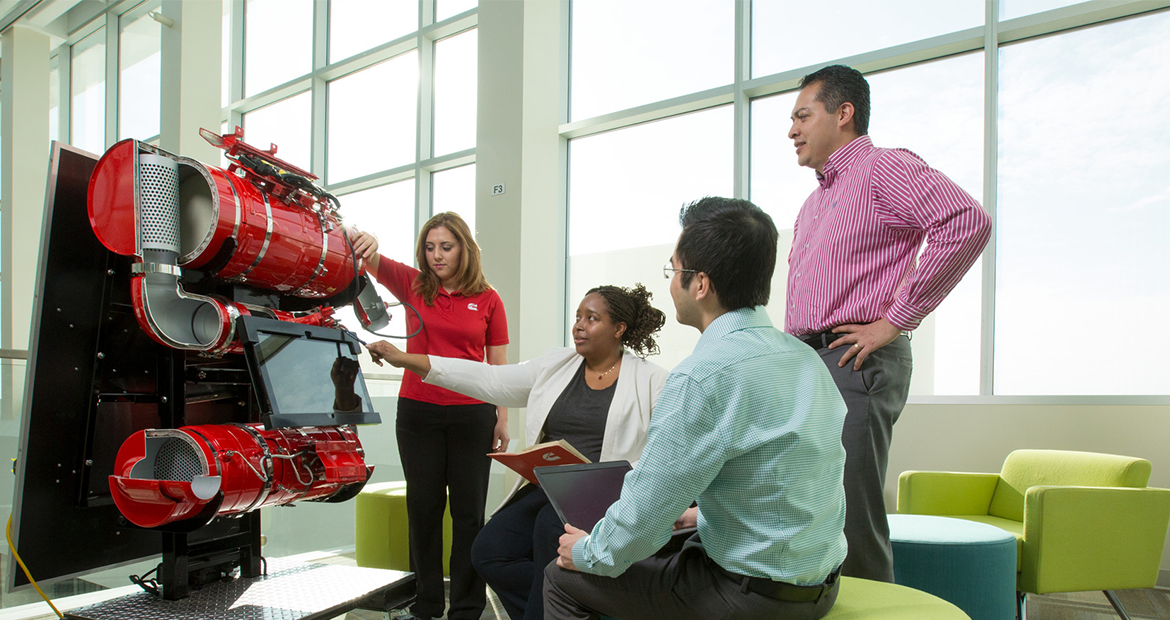 The Mining industry continues to apply various methods to improve its financial performance. Most recently, diversity and inclusion became two of the methods many miners turn to. Historically, the linkage between improved diversity and inclusion, and better financial performance has been more theoretical than quantifiable. Meanwhile, over the last decade, many companies have been able to demonstrate this connection through hard financial performance data. 
For example, let's take the companies that are at the top quartile when it comes to diverse executive teams. According to McKinsey, these companies have a 36% higher likelihood of financially outperforming their peers. This study also included metals and mining companies. 
The linkage between diversity and financial performance is hard to quantify, but we have compiled real-life experiences from the mining industry to better demonstrate the relation. 
Driving financial savings for miners with diversity and inclusion
Ralf Mueller, Mining Leader for Cummins Latin America is a native of Germany, has been in mines across five different continents through his 20 years in the mining industry. "Mining is an exciting and high pace industry. I have enjoyed the most how well mining's multi-cultural community is connected. A combination of this multi-cultural community and use of inclusion boosts the industry's innovations," says Mueller.
Recently, Mueller was part of a team that leveraged the power of inclusion for lowering equipment downtime, which resulted in financial savings. 
"My heart sunk when I first heard it. A mine operator asking a mine haul truck manufacturer to buy a truck, but not to use our engine," recalls Mueller. "There are no two ways about it; we had a problem," Mueller adds.
Mueller was asked to lead a rapid response team tasked to address the customer's concerns with one of our products. "We had a very diverse team, both visible diversity and intellectual diversity. We had team members from four different continents; different races, backgrounds and cultures," Mueller remembers. "For all the years I have been working at Cummins and partnering with the mining industry, this was the pinnacle of seeing how inclusion and diversity can deliver improvements that yield measurable financial results," added Mueller. 
This team, fueled with the power of inclusion, reduced the downtime associated with the engine by more than 60%. This resulted in multi-million dollar savings for the miners, mine-haul truck manufacturer and Cummins Inc.
"When I look back and ask myself, what made the difference. It was a combination of two things. The team's inclusiveness in hearing each other's perspectives and our sharp focus on solving the customer issue made all the difference," Mueller reflects back.
Technology innovations in mining through diversity and inclusion
Lanre Ige, Vice President of Power Generation Solutions, entered the mining industry in 2016; a unique time because it was during the aftermath of the mining super cycle of the 2010s. "For many, the massively-sized equipment is what draws them to mining. For me, those engineering marvels are amazing, but it is the emphasis that miners put in strategic partnerships, and relationships based on trust, and mutually delivered value that excites me the most about the mining industry," says Ige.
Ige has literally worked with all of the world's top miners while leading Cummins Mining end-user accounts. These experiences also brought great examples of diversity and inclusion in the mining industry. 
"It was one perfect fall day in Columbus, Indiana. We were hosting a team from one of the world's top miners for a discussion focused on technology and innovation," recalls Ige. "We had lots of healthy debates around technology; lots of diverse thoughts were brought up," adds Ige. The team then went on to visit one of the Cummins engine plants. "During the tour, our partner pulled me to the side. I didn't know what I should expect to hear," says Ige. "They were amazed with how the female colleagues within our team play a pivotal role in our innovation efforts, how their inclusion felt so natural, and how we come across as one team," adds Ige.
"It is great to see the mining industry recognize the role of diversity and inclusion in bringing technology innovations to life. What is even more exciting is how all miners are setting aggressive goals around achieving gender parity and improving diversity," says Ige.
Accelerating your diversity and inclusion journey
With the exciting examples above, you might be asking yourself, "How can I accelerate the diversity and inclusion journey within my organization?" We have asked the same question to Eric Rogers, Executive Director of Diversity & Inclusion at Cummins. Cummins is frequently recognized for outstanding work in diversity and inclusion. Most recently, a partnership between the Massachusetts Institute of Technology (MIT) in Boston (U.S.) and Glassdoor found Cummins the No. 1 culture for diversity. 
Here are Rogers' thoughts on how to accelerate diversity and inclusion journey in your organization: "First, share best practices on effective diversity, equity and inclusion programs among your organization. Second, pursue collaborative efforts with others beyond your organization to galvanize collective action," says Rogers. 
Rogers also went on to outline the following four tips to help you accelerate diversity and inclusion within your organization. 
Trust the Data. Data consistently shows that companies with diverse and inclusive teams are more innovative and profitable. Demographics are changing the marketplace; and technology is changing the mining industry. The companies that will succeed in the future are those that embrace these changes now. Different skills, knowledge and attributes will be needed to stay competitive in the future. Hire and develop diverse leaders and employees who reflect the changing marketplace.
Set the Tone at the Top. As the leader, create a safe environment where all employees can speak up, be heard, and feel welcome. Leaders can make underrepresented employees feel included and valued by prizing authenticity over conformity.
Communicate to and for a More Inclusive Audience. Perceptions of mining as a hazardous and physically demanding job with long hours in remote locations may often deter potential candidates. Emphasize the breadth of career paths available in mining while communicating about job opportunities. In addition, focus only on the minimum requirements within job descriptions. For example, if a college degree is not truly required, it should not be presented in the manner on the job description.
Make Diversity Programming Meaningful, Not Mandatory. Ample research shows that forcing employees to attend diversity training can activate bias rather than stamp it out. People often rebel against rules to assert their autonomy. Make attendance in diversity training voluntary. To get managers on board with diversity, equity, and inclusion practices, engage managers in solving their diversity problems. Ask managers to participate in recruitment programs. Promote business practices that provide connections across diverse groups. Working side-by-side breaks down stereotypes, which leads to more equitable hiring and promotion.
Interested in additional mining perspectives? You might also like: 
Interested in deepening and broadening your expertise in the mining industry? Sign-up below to receive periodic insights, trends and news customized for the mining industry.