Cummins CEO promotes ESG progress at Annual Meeting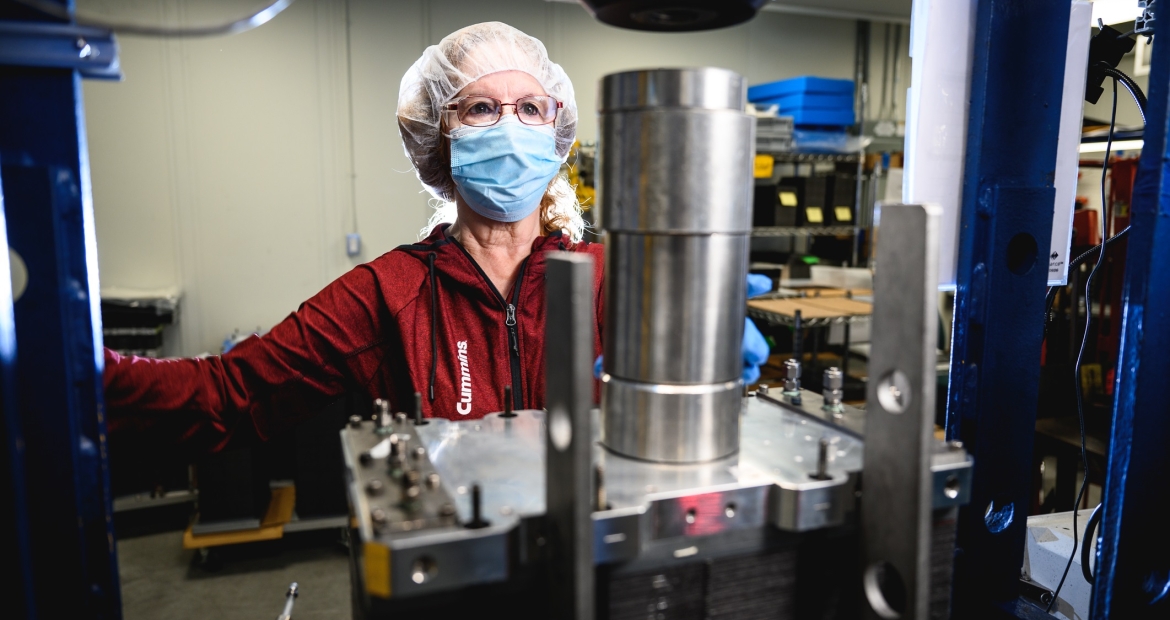 Despite the pandemic, Cummins was able to make significant progress on its environmental, social and governance (ESG) priorities in 2020, Chairman and CEO Tom Linebarger told shareholders and guests at the company's Annual Meeting Tuesday.
The Cummins leader said the progress will be critical to achieve the goals and aspirations included in the company's PLANET 2050 environmental sustainability strategy.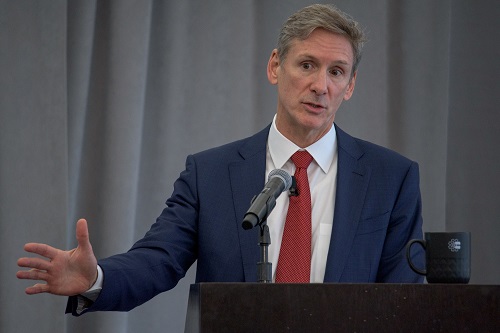 "We continued investment in our most important technology programs, which are critical to reaching our sustainability pledge of carbon neutrality by 2050," Linebarger said at the meeting, which was conducted virtually because of the ongoing threat from COVID-19. "We are investing in a range of solutions to lead the industry on the path to a zero-emissions future, and we are taking steps today to turn our 2050 targets into real-world products and applications."
ESG IN ACTION
Linebarger highlighted five areas in particular when discussing the company's progress on ESG:
"We continue investment in key technologies for the future," Linebarger said. "We are targeting markets where commercial opportunities exist today or will emerge in the near- or medium-term."
But the Cummins' leader was careful to say Cummins cannot reach carbon neutrality by itself.
"We are advocating for public policies that enable the energy transition while reducing emissions," Linebarger said. "This includes innovating and scaling low-carbon fuels, modernizing the grid and developing the hydrogen economy."
Cummins remains committed to offering customers the power of choice, including advanced diesel and near-zero natural gas platforms. The company believes these technologies can reduce greenhouse gases immediately and serve as an important bridge to a carbon-neutral future as the infrastructure develops for low- and no-carbon platforms.
LEADING ON RACIAL EQUITY
Linebarger also highlighted Cummins' 2020 work to address systemic racism in the United States. The company launched Cummins Advocating for Racial Equity, or CARE, to drive racial equity in Cummins communities and at the company, too.
CARE has four key focus areas: police reform; criminal justice reform; economic empowerment; and social justice reform in healthcare, housing, workforce development and civil rights, including voting rights and education.
"Institutional racism is a disease," Linebarger said. "It is deeply rooted and longstanding, and it makes our society weaker. It will take decisive and sustained action to dismantle racism and Cummins will be part of that action."
The Cummins CEO noted that company Tuesday took another step toward racial equity with the election of a third Black woman, Carla Harris, to the now 13-member Board of Directors and a fifth ethnically diverse member. Harris is Vice Chairman, Managing Director and Senior Client Advisor at Morgan Stanley.
PURSUING A HEALTHIER PLANET
Linebarger said these and other steps forward in ESG excellence were only possible thanks to the outstanding work of employees during the pandemic. While the virus took a heavy toll on the company, a collaborative effort from the manufacturing floor to the company's Board of Directors enabled Cummins to implement numerous steps to safely reopen.
The company also partnered with 3M and DuPont to help produce personal protective equipment for medical personnel around the world, shared what it learned from the pandemic to help other companies reopen through Cummins' Safe Work Playbook, and approved a record $22 million in community grants including $2.6 million in emergency grants to partners providing pandemic-related services.
It's all about Cummins living its mission, vision and values, Linebarger said.
"No matter the application, we will provide customers an economically viable solution so businesses can thrive, and we can sustain a vibrant economy while preserving the planet for generations to come," he said. "Our communities and businesses depend on a healthier planet and this work is our mission in action."