Danielle pays it forward to the next generation of Black engineers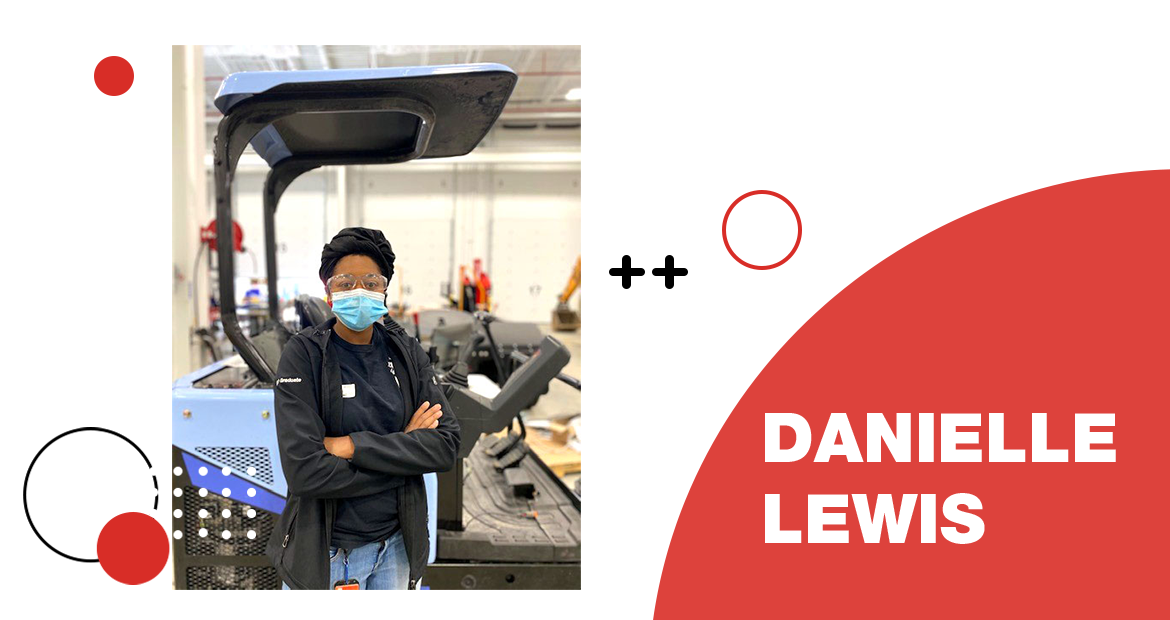 Danielle Lewis discovered her curiosity for math and science at a very young age. So, it was no surprise that when it came time to choose a career path, she decided to enroll in a dual-degree engineering program with Oakwood University and the University of Alabama in Huntsville, AL. Shortly after, she joined Cummins in 2016 and entered the Engineering Development Program. Through her experience in multiple technical and non-technical rotations, Danielle was able to see the company in a holistic manner from product preceding technology to aftermarket.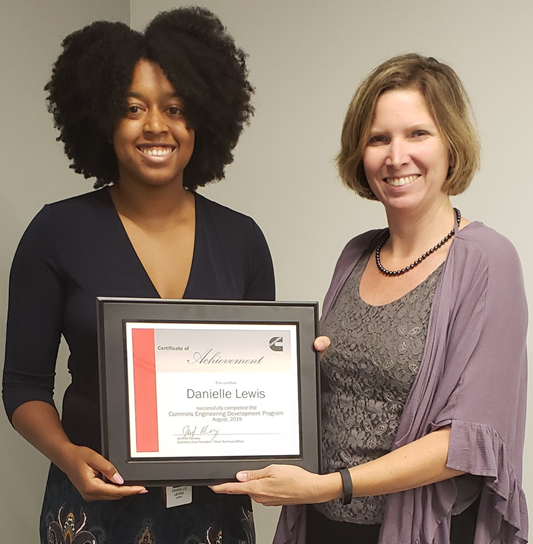 Today, Danielle works as a Systems Engineer in New Power and is tasked with creating, testing and delivering demo electric vehicles and software. Using her mechanical engineering background and leveraging controls knowledge, she works on properly integrating new devices into company total systems. Her day-to-day work consists of developing and altering individual software components, unit testing each new device and software and then commissioning all the new interfaces together at a vehicle system level.
One thing I really enjoy about my job is not only the technical problem solving, but the people I work with. Everyone has their unique specialty and brings something different to the team to learn, making us extremely well-rounded. I can always learn something new and share things myself.
 
The most recent project she worked on with her team is taking a single mini excavator demo to 10 field test units. From the start, Danielle helped take the mini excavator from concept to design to reality. Because this from-scratch design is unique compared to the larger on-highway trucks she is used to working with, seeing the project come together and operate was particularly exciting.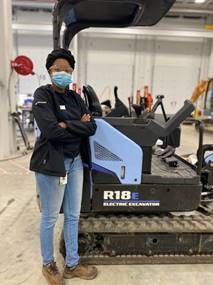 Unlike previous electric vehicles and software, the entire architecture of the program was brand new – new suppliers, all new integration and all new tools. The mini excavator is a Cummins application and uses Cummins batteries. This challenging but exciting project has given Danielle the opportunity to learn more and become a working expert on the system.
 
Powering future engineers
Danielle's passion for paying it forward to the next generation of Black engineers sparked when a college mentor stepped in and asked her why she wasn't applying for scholarships. That conversation inspired her to get proactive. She graduated with in-field engineering experience (including a Cummins internship!) and zero student loan debt. Grateful to her mentors for pointing her in the right direction and introducing her to resources like the National Society of Black Engineers (NSBE), Danielle now works towards empowering future generations who have an interest in STEM and guiding them the way her mentors have guided her.
 
Danielle is the coordinator for the Cummins NSBE Integrated Pipeline Program (IPP). The IPP is a five-year commitment from Cummins to support young engineers in their junior and senior years by providing a $15,000 scholarship, one summer internship and a dedicated mentor.
 It's all full-circle. I was recruited to Cummins through a NSBE convention, and now five years later, I am a part of providing future Black engineers these amazing opportunities as they're going through their own college careers.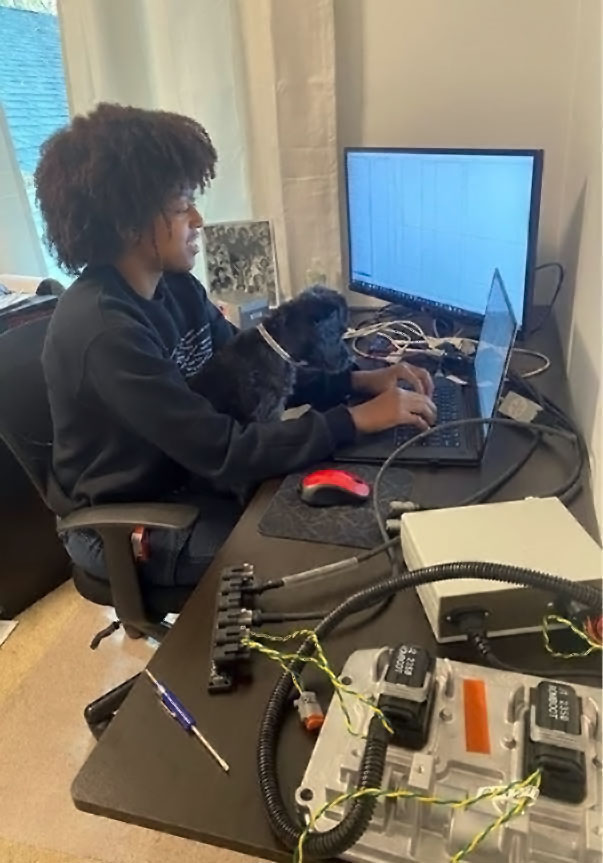 With a strong drive to increase minority STEM involvement, not even a pandemic could slow Danielle down. She's organizing the Historically Black Colleges and Universities STEM Education Run (HBCU STEMER). Because of pandemic restrictions, she has pivoted the 5K walk/run to be completely virtual. She and the other participants will take part in the event while staying safe, and funds will go towards educating, empowering and elevating STEM students at HBCUs.  
 
Another program Danielle dedicates her time to is Technovation, a STEM-based initiative for elementary students. Using everyday items such as bottle caps, rubber bands and water bottles to teach STEM, she helps young minds cultivate an early fascination with STEM as they are taught to understand concepts like inertia, momentum, drag and lift, and hydraulics.
Danielle's ingenuity for new technology and motivation to uplift other young engineers shines in her work. As she continues to help move us one step closer to a zero-emissions future, we are excited to see what her future holds. 
Interested in learning more about a career at Cummins? Check out our careers site.
Want to hear more from our team about #LifeAtCummins? Find more stories here.