Shop Cummins in North America: Everything you need to know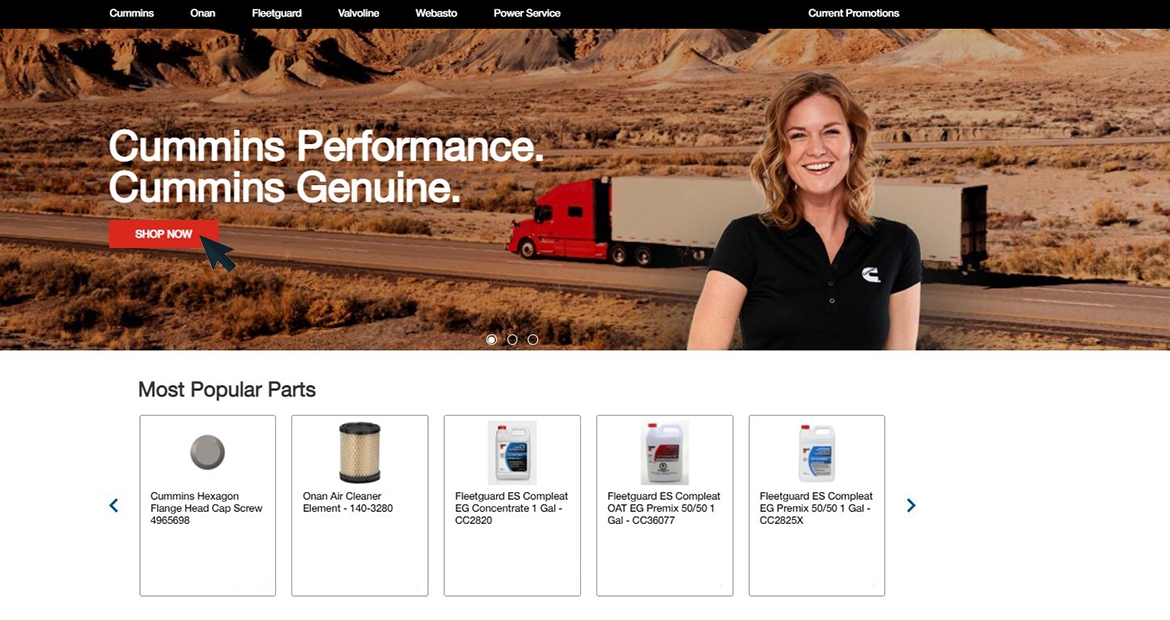 From genuine Cummins parts to Fleetguard (and everything in-between), you'll find over 50,000 SKUs on shop.cummins.com. 
Buying genuine Cummins products from the comfort of your own home? You better believe it. Shopping for genuine Cummins products just got easier – and more convenient – with the launch of shop.cummins.com. 
We recently sat down with Vipul Tandon, President, Cummins Power Generation North America, to discuss the future of e-commerce at Cummins and gain the inside scoop on the recent launch of shop.cummins.com in the U.S. and Canada. 
Question: Vipul, in your own words, how would you describe the new shop.cummins.com?
ANSWER: Live, Seamless, Effortless and Hassle-free are the words that are top-of-mind that convey what we designed the entire shop.cummins.com experience around. 
"Live," as in real time view of in-stock availability. 
"Seamless" in the ability to search for the right matching parts by Engine Serial Number (ESN) as well as offering over a dozen of our own and partner brands.
"Effortless" in the way customers can connect to support via chat, phone and email.
And finally, "hassle-free" local pick up options (where available), shipping and return too, if needed.
Question: What were some of the factors driving Cummins' decision to expand their presence within the e-commerce space? 
ANSWER: The retail marketplace in North America has been on a journey toward e-commerce for nearly 20 years. Commercial end customers, however, have been slow to adopt their buying behaviors – still preferring to transact business over the counter (OTC), and even resorting to non-genuine will-fit parts when needed to preserve that OTC contact. 
The Covid-19 pandemic in 2020 changed customer' preference significantly. According to the U.S. Department of Commerce, online commerce sales are up 40% year-over-year. The safety, ease and convenience of online shopping will continue to drive this step change adoption of e-commerce.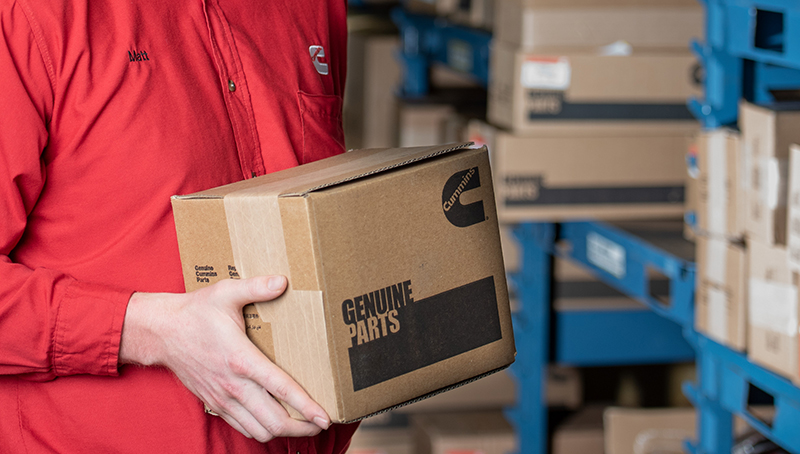 Cummins Sales and Service North America (CSSNA) has had a small online shopping presence since June 2018 with the launch of its Canadian online store, and July 2019 for a small U.S. online store. The store "catalog" mainly focused on select Onan parts, Fleetguard filters and allied partner products. 
In July 2020, we added approximately 800 popular Cummins parts to our U.S. and Canada online stores.  The enthusiastic response from our customers underscored the value of providing a comprehensive product offering for purchase online. The launch of our shop.cummins.com store is a step change in our value package offering to our customers!
Question: Why might someone prefer to order Cummins parts on shop.cummins.com as opposed to, say, doing so in person?
ANSWER: The last year has taught a lot of us about the advantages of working and shopping remotely. My own grocery shopping experience has my time involvement cut in half and, get this – my checkbook thanks me too for avoiding all the impulse purchases! My favorite grocery store's app saves me effort and time that I can instead dedicate to activities I enjoy, reading a book or spending time having fun with family and friends.  
Question: What are some of the markets and segments that shop.cummins.com will initially serve, and how were these initial markets determined? 
ANSWER: Our focus remains on DIY customers and small owner operators that are most prone to the will-fit channels. And we wanted to offer the most comprehensive offering possible. So the exclusions are instead easier to answer – these are HHP engine parts, OEM unique parts (e.g. FCA), non-Cummins engine applied parts (MX), natural gas, software licenses, recon engines that have emissions PC&C requirements and generators.
We will also be offering consumer products like Cummins portable generators in the very near future.
Question: What type of parts and products will the site offer customers? 
ANSWER: We are launching with over 50,000 SKUs that can be largely categorized by our in-house and partner brands - Cummins saleable parts (new and ReCon), Cummins Onan parts, Fleetguard, Webasto heaters, Valvoline™ fluids, Power Service additives, comprehensive maintenance kits, the R2.8 Crate Engine and of course the customer favorite - Cummins licensed merchandise!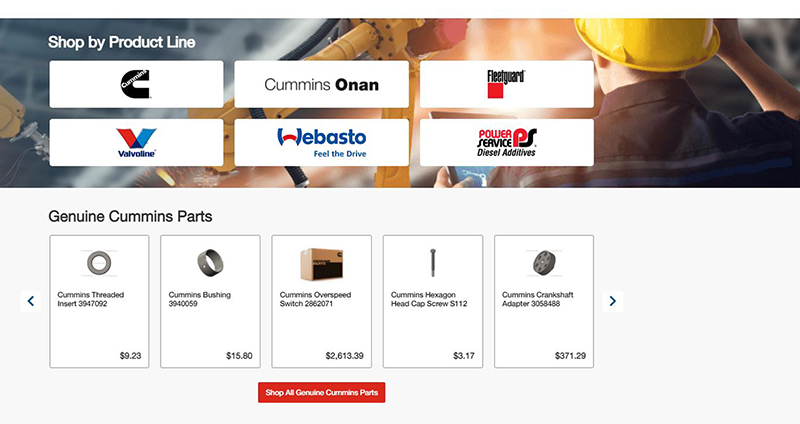 Question: If you could hop into a time machine, what does the future of e-commerce – maybe even e-commerce at Cummins - look like to you? 
ANSWER: The future of e-commerce has limitless potential. 
I am not a futurist, and know that much of what the "Jetsons" told us about the future has yet to come true. What I can say confidently is that our Cummins brand has been synonymous with power and innovation that our customers have come to depend on for over a century. And for good reason. E-commerce is just one more example of Cummins staying true to our innovative spirit, and wherever the industry goes we'll be there, ready to serve our customers where – and when – they want us.