Digging Deeper: Improving financial performance and reducing maintenance costs in mining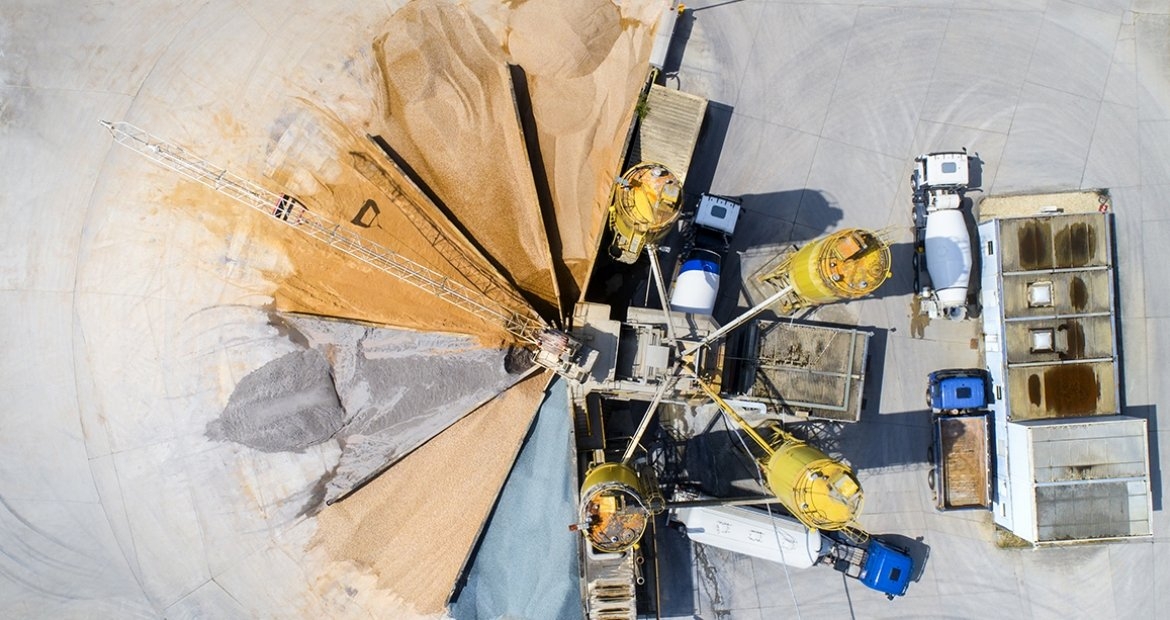 Some mine haul trucks feature $50,000 tires and consume up to 30 gallons of fuel an hour. It could cost over a million dollars a year to operate one of these mine haul trucks. These high costs are also combined with almost continuous use of equipment in mining industry. This combination allows even small improvements yield into major financial performance gains for miners. 
What impacts the financial performance of mining equipment and machinery?
Financial performance of mining equipment includes the cost to acquire, maintain and dispose the equipment. Mining equipment's financial performance became a focal point for the industry at the end of the commodities boom in early 2000's. Today, it continues to be a key focus point across types of mining. 
The primary driver of mining equipment's financial performance is on-going costs such as fuel and consumables. This is because of the extensive utilization of mining equipment and machinery. For some Cummins Inc. customers, fuel cost by itself is 70% of an engine's life cycle costs. For these customers, fuel cost is also about a quarter of equipment's total cost of ownership.
Given the importance of equipment's financial performance, let's outline three ways the mining industry improves affordability.
No. 1: Leverage fuel savings to improve financial performance
Fuel continues to be the primary cost for operating the mines. This makes fuel consumption a significant opportunity to improve financial performance. One might, inaccurately, think the increasing focus on lowering emissions could increase fuel consumption. In fact, our experience at Cummins shows the exact opposite. Most of our newest Tier 4 Final engines (over 751 horsepower) offer up to 3 percent to 5 percent better fuel efficiency than our Tier 2 engines. Moreover, there is no compromise to engine power and reliability. 
Our partners have experienced similar fuel savings across different applications too. Check out how an iron ore mine that uses 850 million liters of diesel a year has experienced savings worth millions of dollars a year. The miner has accomplished this improvement in financial performance by combining component technology from both Cummins' Tier 2 and Tier 4 Final engines.
No. 2: Reduce the use of other consumables to lower maintenance costs
A regular mine truck has a capacity for over 400 gallons of consumables. In comparison, your car might have only a few gallons of consumables. Beyond the liquid consumables, mine trucks also have fuel, lube oil, air and water filters that get changed  every 500 to 1,000 hours (about once a month). These all add up in the form of on-going maintenance costs. 
Potential savings in maintenance costs grow rapidly when you combine the frequency of changes and equipment usage patterns. For instance, a coal mine in Queensland, Australia experienced a cost savings of 60 percent through reduced filter and oil consumption alone. This has equaled to savings more than $220,000 per year for the fleet of 14 trucks. In a similar case, Colombia's largest open-pit mine extended change intervals on fuel filters to 1,000 hours and air filters to 2,000 hours. The miner has used NanoNet™ Fuel Filters and NanoForce® Air Filters to accomplish this, and to minimize maintenance costs. Miners can further amplify these savings by adapting condition-based maintenance procedures offered by PrevenTech Mining. 
No. 3: Rebuild engines with the latest technology for better financial performance
The cyclical nature of the mining industry, and the rapid advancements in technology introduce a challenge for the miners: how to keep their equipment optimized for their evolving needs. Engine technologies continually advance to offer lower emissions and fuel consumption. These advancements offer benefits both in financial performance and environmental impact. Miners seek to reflect these advancements in their existing equipment. 
A mine truck, with proper maintenance, could see three to four engine re-builds. This is before the whole chassis needs to be re-built. Miners can improve their financial performance by optimizing their engines during these re-builds. For instance, one miner in Australia's Bowen Basin concurrently lowered emissions and total cost of production, a gain in financial performance. The miner simply replaced the old engine fuel system with a Modular Common Rail fuel system (MCRS). The new configuration featured Cummins' latest innovations in combustion technology from its Tier 4 engineering programs.
Whether it is through fuel savings or reduced use of consumables, gains in affordability also help on reducing environmental impact. Moreover, gains in affordability also favorably impact sustainable cost of production. Miners can experience these gains. The key is to seek partners, such as Cummins, that are technical leaders and have a track record in championing the latest innovations in power solution technologies. PrevenTech and FIT are two of these latest technologies. They leverage advanced analytics and connectivity in helping customers improve affordability of their operations," said Sean Lynas, General Manager High Horse Power Business at Cummins.
Interested in additional mining perspectives? You might also like: 
Wanting to deepen and broaden your expertise in the mining industry? Sign-up below to receive periodic insights, trends and news customized for the mining industry. To learn more about mining power solutions Cummins offers, visit The Power of Cummins Mining.