Ethisphere names Cummins to World's Most Ethical Companies list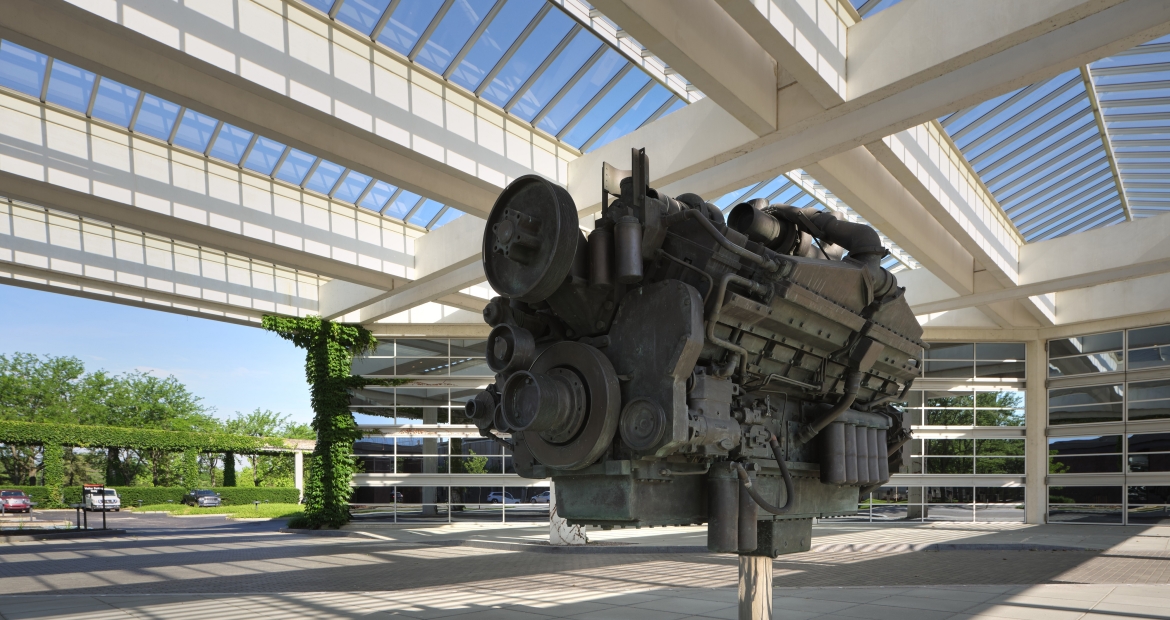 Cummins has been named to the Ethisphere Institute's list of the World's Most Ethical Companies for a 14th consecutive year, joining 134 other companies spanning 22 countries and 47 industries on the 2021 list.
The institute is the global leader in defining and advancing the standards of ethical business practices that fuel corporate character, marketplace trust and business success. Ethisphere has deep expertise in measuring and defining core ethics standards using data-driven insights that help companies enhance corporate character and measure and improve culture.
"While addressing the tough challenges of 2020, we saw companies lead – above all other institutions – on earning the trust of stakeholders through resilience and a commitment to ethics and integrity," said Ethisphere CEO Timothy Erblich. "The World's Most Ethical Companies honorees continue to demonstrate an unwavering commitment to the highest values and positively impacting the communities they serve. Congratulations to everyone at Cummins for earning the World's Most Ethical Companies designation."
HOW THE LIST WORKS
The companies on the list participated in Ethisphere's proprietary Ethics Quotient®, the World's Most Ethical Companies assessment process, which included more than 200 questions on culture, environmental and social practices, ethics and compliance activities, governance, diversity and initiatives to support a strong value chain. The process serves as an operating framework to capture and codify the leading practices of organizations across industries and around the globe.
This year's question set was expanded to gauge how applicants are adapting and responding to the global health pandemic, environmental, social, and governance factors, safety, equity, and inclusion and social justice.
Cummins was one of four companies honored in the "Automotive" category. Ethics have been an important part of company culture at Cummins from its founding in 1919 to its 100th anniversary in 2019 and on to today. Cummins employees worldwide are required to comply with the company's Code of Business Conduct, built around 10 fundamental principles.
Cummins' Ethics and Compliance function reinforces those principles through a host of online training courses ranging from anti-bribery to conflicts of interest and fair competition.
"At Cummins, (employees) are empowered and expected to do the right thing and to ask for help when the right thing is not so clear," Chairman and CEO Tom Linebarger said in the introduction to the Code of Business Conduct.
ANOTHER RECENT HONOR
The World's Most Ethical Companies list was one of two recent honors the company received. Earlier this month, Cummins was recognized as one of America's Best Large Employers of 2021. Forbes magazine worked with Statista, a leading provider of market and consumer data, on the ranking. Statista surveyed 38,000 Americans working for businesses with at least 1,000 employees.
The respondents were asked to rate, on a scale of zero to 10, how likely they'd be to recommend their employer to others. Statista then asked respondents to nominate organizations other than their own, as well as identify organizations they would not recommend to others.
Cummins finished No. 127 overall in the rating, which was led by hospitals and universities. In its category of  "Engineering, Manufacturing," however, the company finished fifth behind only Brunswick, Trane Technologies, Sherwin-Williams and Owens-Illinois.