Hindsight is 2020: Cummins Battery Electric, Fuel Cell and Hydrogen Year in Review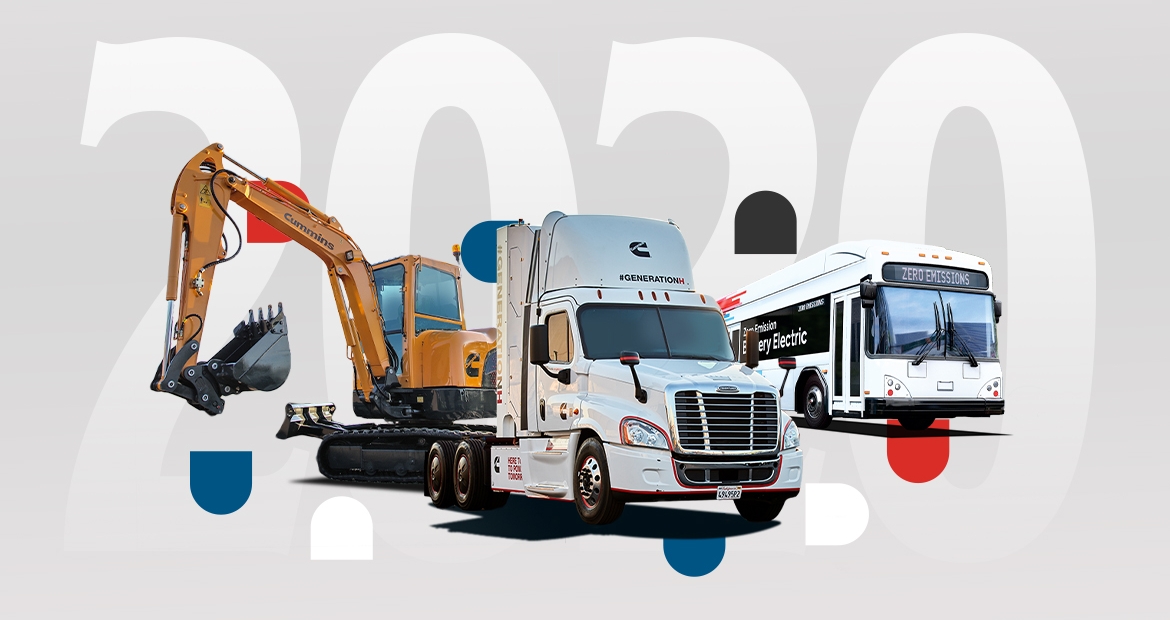 Reflecting on 2020 certainly comes with mixed emotions. It was a year like we have never experienced, both in business and in our world. Through it all, Cummins overcame obstacles to continue to build and finetune our capabilities and advance our alternative power portfolio to provide hope for a more sustainable tomorrow.
In 2020, Cummins produced nearly 1,000 battery modules and more than 200 electrified powertrains. We ended the year with more than 300 Blue Bird school buses sold and many Cummins-powered GILLIG battery electric buses are beginning to hit the streets across the United States.
Cummins also headed into 2021 with more than 2,000 fuel cell installations across a variety of on- and off-highway applications, including fuel cell-powered trains, refuse trucks, delivery trucks and heavy-duty trucks, and more than 600 electrolyzer installations around the world. 
Learn more about what Cummins alternative power solutions did in 2020 below: