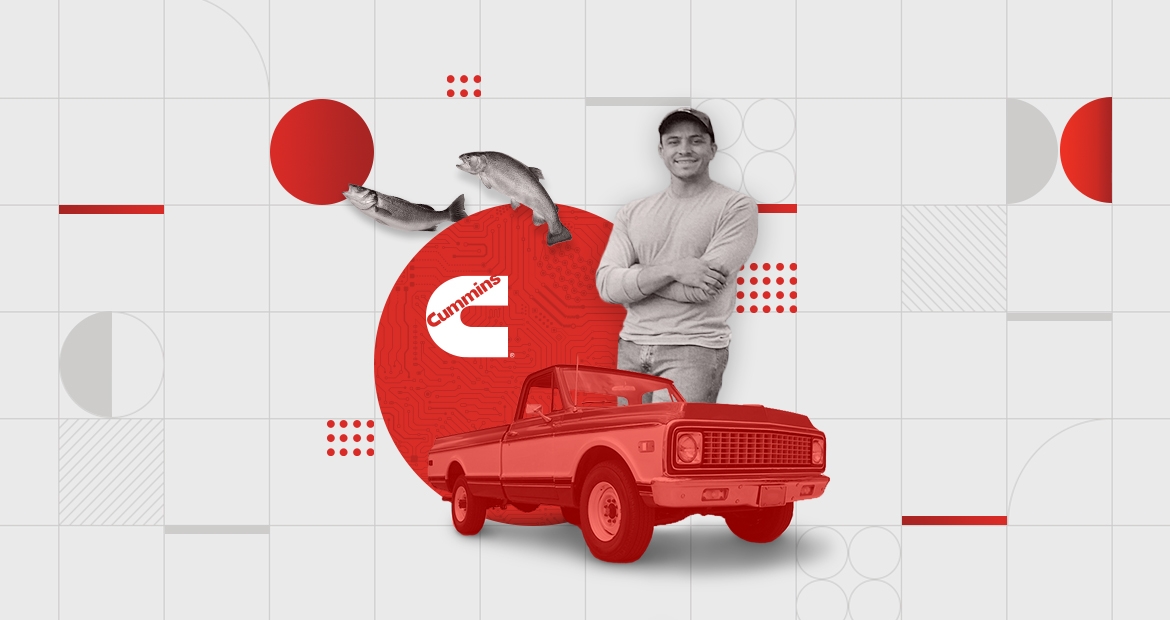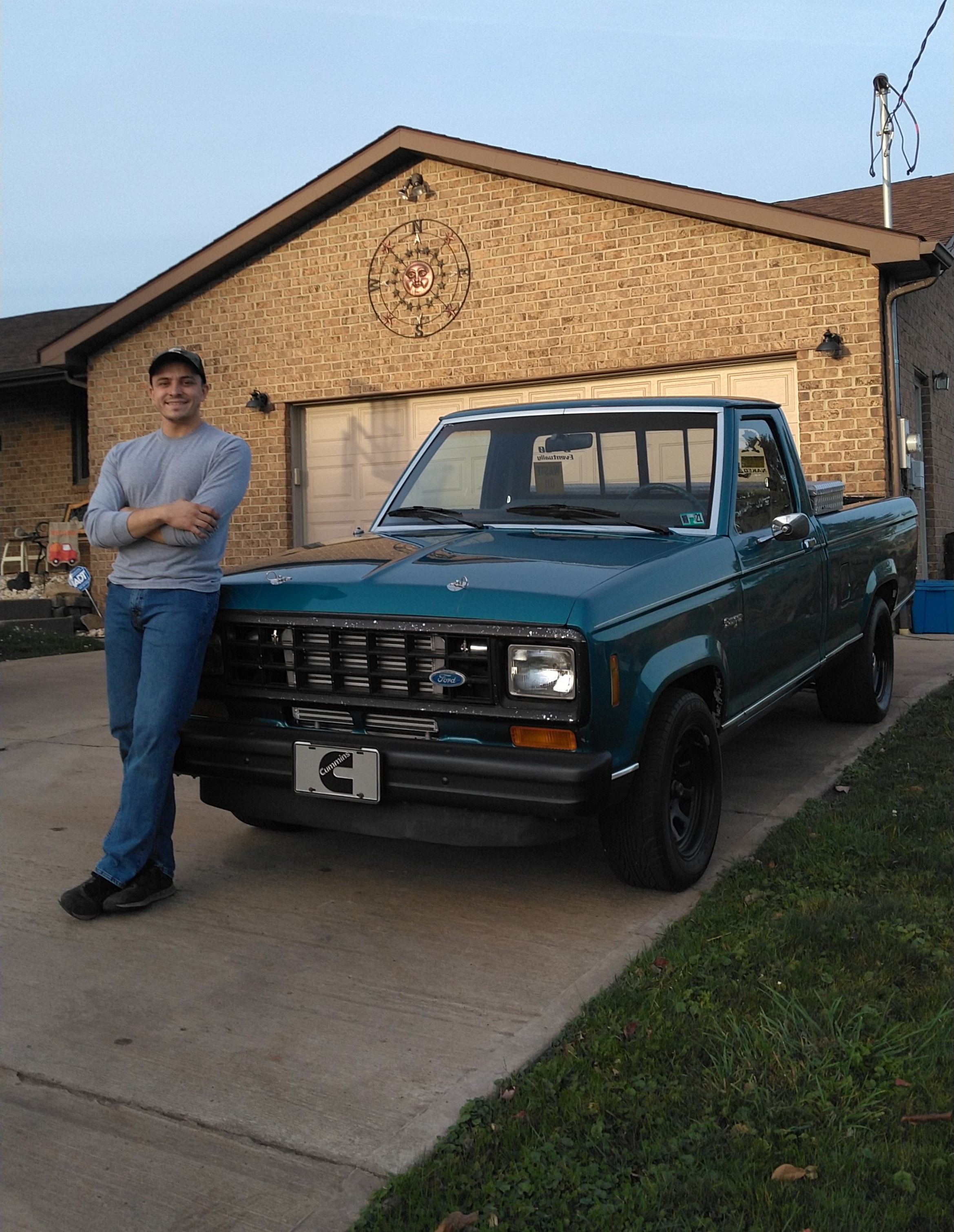 When he's not fixing engines, you can find Austin Kolas outdoors — no matter the season. Whether he's hunting, fishing or transforming his 1986 Ford Ranger into a drag car, he's either working on a car or somewhere deep in the woods of Western Pennsylvania year-round.
Austin started in the Cummins Technician Apprentice Program just one week after graduating from high school. Through the program, he was able to earn his associate's degree in diesel and heavy equipment technology from Central Piedmont Community College in Charlotte, North Carolina, paid for entirely by Cummins."Since I was working and getting my degree at the same time, it was difficult to balance it all at times," Austin said. "It was a lot, but it was definitely doable and I put my mind to it." Growing up, Austin was always adept at mathematics, taking college-level calculus classes during high school. Combined with his interest in working with his hands, Austin's knack for math makes his career as a diesel service technician a perfect fit.

My dad actually suggested I apply for the apprenticeship program. I took an aptitude test, had the interview and got hired — and it's been great ever since. Being a technician is a very hands-on experience, so it's the perfect fit for me.
 
Since completing the apprenticeship program, Austin works as a journeyman diesel technician specializing in bus engines and transmissions. From diagnosis to repair and test driving, he's responsible for getting vehicles back on the road as quickly and safely as possible."I like fixing things," Austin said. "It's so rewarding to see something that you built work the way it's supposed to."
To empower him in his role, Austin has access to leading-edge integrated technology for diagnosing problems, recording data and monitoring engine performance. "To us, they feel like toys because we enjoy using all the cool technology Cummins makes available to us," Austin said. "It's fun to find new uses for things and explore new tools."
As for what's next in his career, Austin is open to a variety of new opportunities, including field service on customer sites. His long-term ambitions include learning more about Cummins products to take on an instructional role in training new technicians. In his current role, he's inspired by the difference he's making in the world.
I do feel like I'm making an impact on the world. I help repair public transit vehicles and engines; coworkers of mine repair generators for hospitals. All the technicians here have really important roles in keeping Western Pennsylvania moving.
Just like Austin and his coworkers keep Cummins engines moving, Cummins keeps employees moving on a path of professional development through educational opportunities. "I would definitely recommend taking advantage of the benefits of the Technician Apprentice Program at Cummins, he adds. "Once you have a degree to your name, no one can take that away from you. You become more valuable as an employee and a professional.
Higher education meant more to Austin than just the title or a piece of paper that comes along with earning a degree - it's helped him become a better technician with a thorough understanding of his everyday work and the systems he's responsible for.
"With that education, you can get the full understanding of how and why something works," Austin said. "On a vehicle, everything works together. So if something's messed up, you can figure out what's not working right. Furthering my education helped broaden the scope of my skills and capabilities."
Interested in learning more about a career at Cummins? Check out our careers site. 
Want to hear more from our team? Find more team stories here.