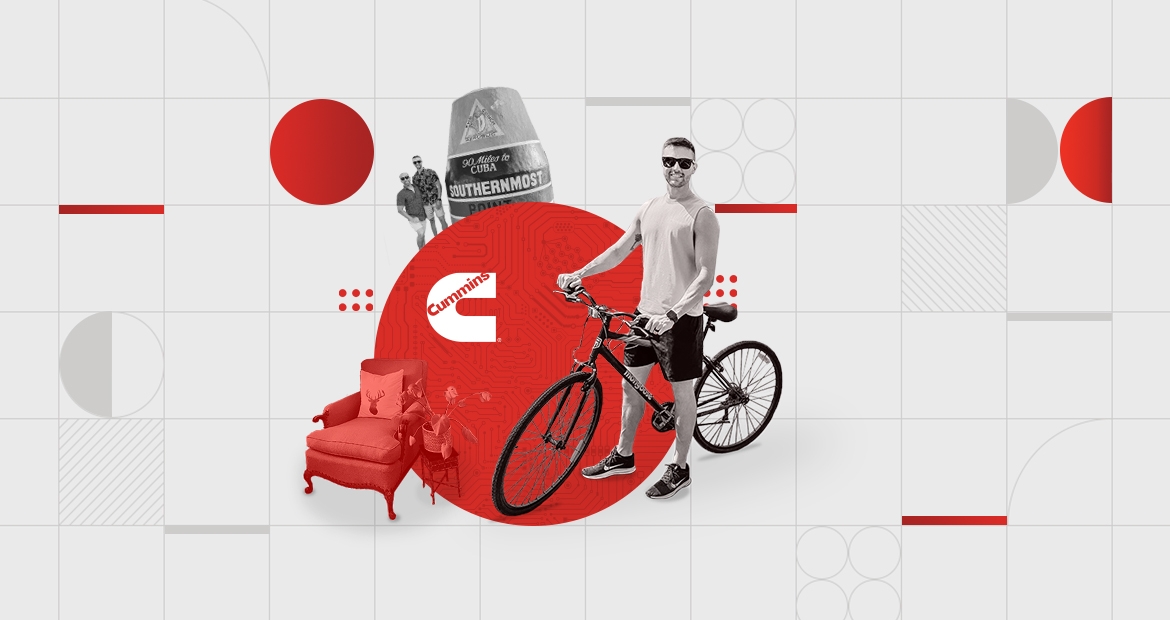 The left brain/right brain theory says that most people use one side of their brain slightly more than the other. Left-brained individuals are known to be analytical and methodical, and right-brained people tend to be creative and artistic.
Luckily for Cummins, finance associate Brett Mehringer brings a little of both sides to everything he does.
Growing up on a farm in Bedford, Indiana, Brett has always felt at home in the great outdoors — but he found his calling in the great indoors, too. With his side hustle of freelance interior design, Brett explores his creativity by helping friends and family make their spaces feel like home.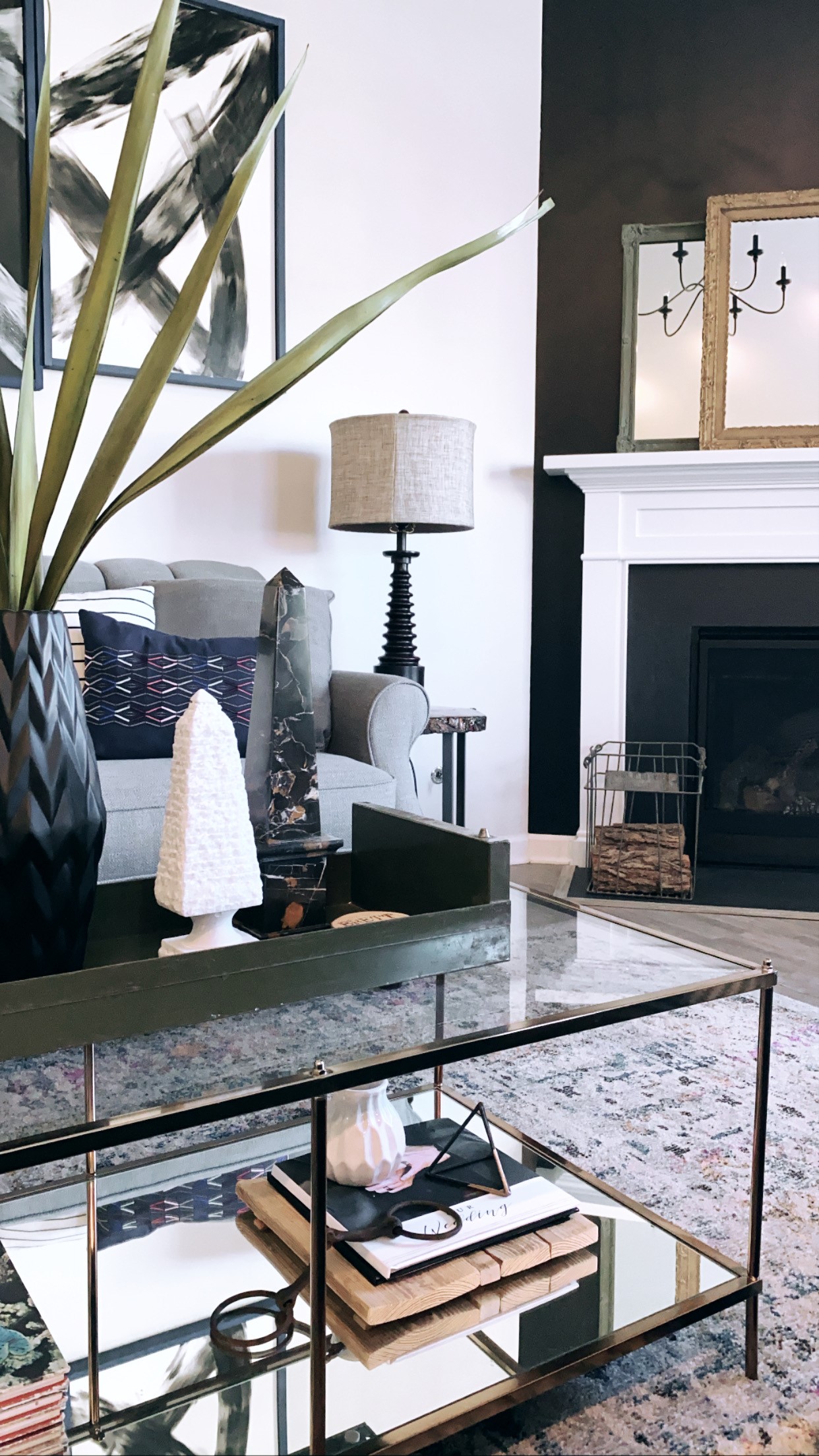 "Even as a kid on the farm, I painted my room a thousand times," Brett said. "I was always painting furniture and finding new stuff for our home. The first thing I ever painted was my mom's dresser as a kid, and from there I was hooked."
Interior design is a chance for Brett to flex both his right-brain and left-brain talents to produce beautiful and functional spaces.
"As a mathematical, analytical person, I really enjoy the design theory and the technique behind interior design, in addition to the creativity," Brett said. "It's a huge de-stressor for me when I can design and paint."
And while at work he's responsible for tracking and maintaining finances, he can sometimes throw budgets to the wind when exploring a new space's potential.
"I'm usually thinking 'What can I do with this space?' and my husband is usually thinking 'What's that gonna cost me?!'" Brett said.
Brett began his professional career working in logistics close to home in Bloomington, Indiana, later moving for a job in Kentucky where he met his husband. They moved to Indiana together in 2017 when Brett first joined Cummins as a senior material planner.
"My grandpa had worked at Cummins years ago, so that's where I first heard about the company. I knew Cummins would offer a good career path with opportunities to earn a competitive salary and move up in the industry."
After working almost two years in material planning, Brett made a major career change when he joined the communications team as a finance associate. His interest in finance came as a bit of a surprise to him. Coming from the fast pace and high intensity of a logistics role, he found himself enjoying the slower pace and meticulous work of finance, effectively engaging his left-brain skills within a department of right-brained communicators.
I never thought I'd be interested in finance, and I'm so grateful that mobility is encouraged at Cummins. You're not put in a box based on your role, and your managers and mentors encourage you to take risks. Without that flexibility, I would have never found this role that I'm thriving in.
Beyond his work in finance, Brett is an active member of the LGBTQ Employee Resource Group at Cummins, which is just one of the many resource groups that offer support for employees through events, training and mentorship.
I knew that Cummins was a big supporter of diversity and inclusion. Whether it's the LGBTQ community, women's empowerment, the black community and more — that inclusion and support has always been important to me.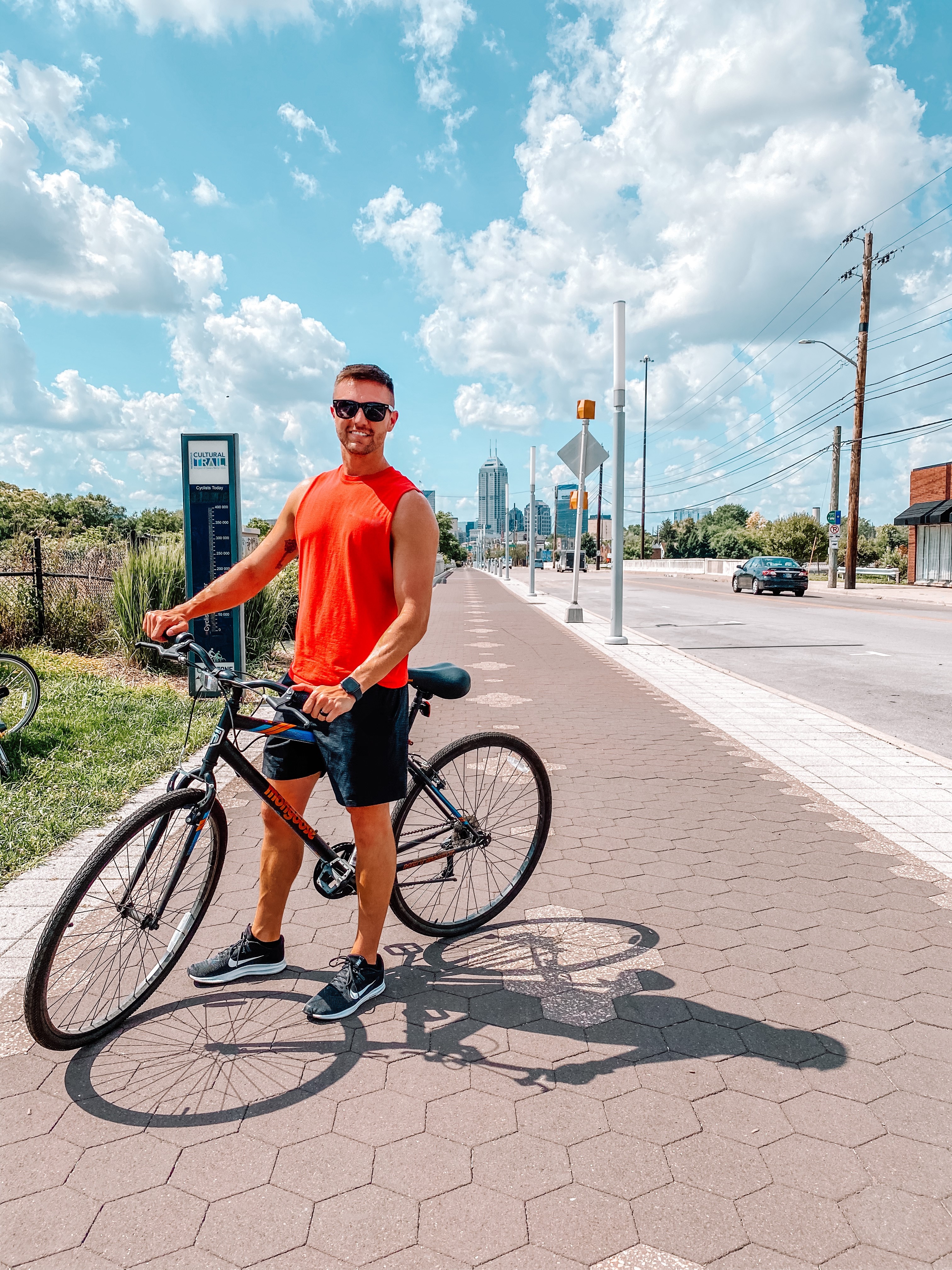 Raised working on the farm and attending Christian school, Brett is a man who is firm in his values — the greatest of which are respect and kindness for everyone. He attributes his values today to the lessons taught to him by his parents.
"My parents love all people," Brett said. "They love giving to others and they showed me the fundamentals of kindness. They were constantly instilling in us that kindness is everything. They taught us the rights and the wrongs, and I live by those standards still today."
You'll see evidence of this after spending just a few minutes with Brett. In true Midwestern fashion, he's the first to say hello and strike up a conversation with just about anybody. Brett values the joy of human connection in his personal life and at work.
I've always loved how welcomed and comfortable I feel going to work. It's a great feeling knowing that I don't have to pretend to be a certain way. It feels like home, and I know it's a safe place for me.
At Cummins, we take diversity and inclusion beyond buzzwords and quotas. We believe everyone deserves a seat at the table, and everyone's voice should be heard. Diverse perspectives and experiences lay the foundation for innovation.
"Cummins isn't what you may expect from an engine manufacturer in the Midwest," Brett said. "It's not all one mindset, one race or one lifestyle. All the different people around me have amazing talent that comes from their different experiences and backgrounds. When I walk into a room, not everyone looks like me — and that's really refreshing."
Interested in a career at Cummins? Click here to get started.
Want to hear more from our team? Find more stories here.