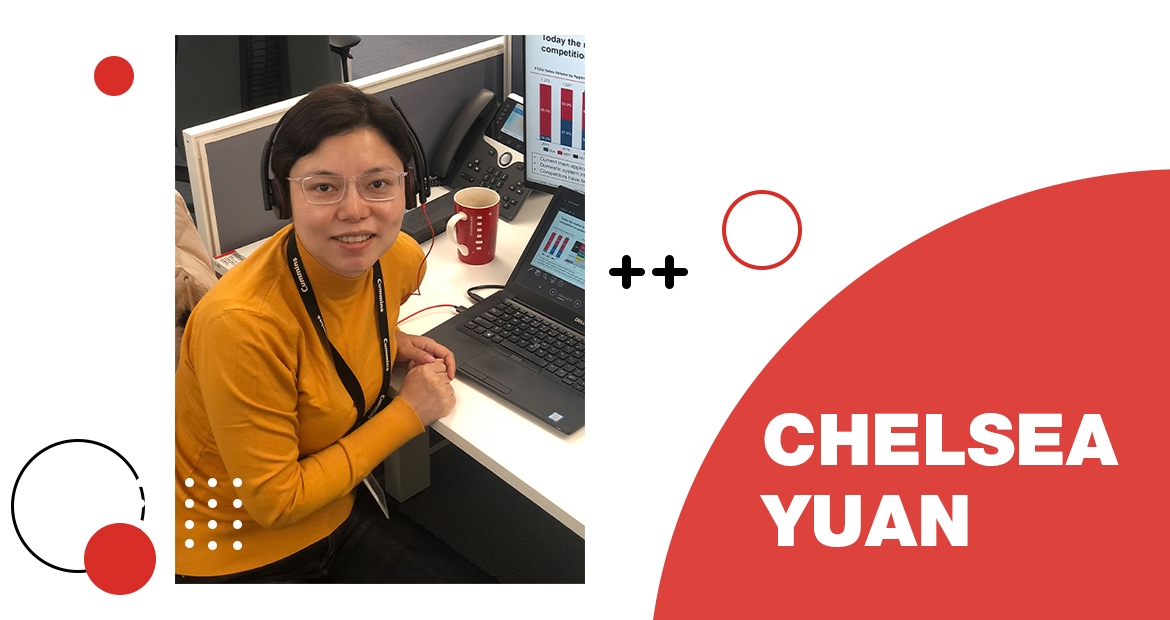 "I am up for the challenge" is a phrase you'll hear on a day-to-day basis from Product Marketing Manager Chelsea Yuan, who throughout her 11 years at Cummins, has always been on the look-out for new problems to solve. Joining the New Power team at its Beijing, China-based facility in 2020, she sought out her latest mission: to build awareness and lay the foundation for the zero-emission technology market in China.
My most recent role as the product marketing manager for New Power's China-based markets presents another exciting opportunity for me: placing my focus on the hydrogen market and Cummins fuel cell and hydrogen products. China and the global hydrogen industry are rapidly growing, and there are a lot of new opportunities every day.
With the news that Cummins fuel cells will power buses at the 2022 Winter Olympics in Zhangjiakou, China and plans for a new hydrogen and fuel cell lab in the region, Cummins New Power continues to strengthen its presence in China. Chelsea's role is crucial in building awareness of our technologies. Serving as a product marketing manager in Beijing, Chelsea is responsible for a range of marketing tasks, from building vital communication plans and analyzing marketing data in the hydrogen and fuel cell space, to forming relationships with key industry associations. Chelsea is always keen to optimize promotional opportunities for New Power. "I am always looking for new ways that we can demonstrate our products, whether that be through speeches at industry conferences, product displays at exhibitions or even online. These are all powerful marketing tools that I utilize daily."

From industry stranger to industry expert
When starting a role in New Power, passion and dedication to learning are vital and that's exactly what Chelsea has shown. Although at first unfamiliar with the alternative power market and technology, she set a goal for herself to change from an industry stranger to an industry expert using the power of networking. "I spent my first three months focused on learning through building relationships with industry associations, joining external meetings, attending exhibitions and connecting with market insiders. I am a part of a group chat on WeChat made up of industry experts from all over China, and we post the latest news and communicate regularly. Not only do I know them because of my work, but they've become friends."
Chelsea is keen to continue learning and is determined to maximize all opportunities that come her way.
I believe opportunities often exist where you would least expect. Some people may not see them or understand them. Only a few people grasp the opportunity and achieve success, and my aim is to become one of those people.
 

Keeping busy during quarantine
2020 has been a year like no other; many people were confined to their homes and finding motivation was a challenge for most. However, Chelsea took full advantage of this time, taking it upon herself to create a marketing tool for her team. "I used my time in lockdown to create a marketing dashboard for our team. I collected and analyzed hydrogen and fuel cell market data, looking at fuel cell vehicle sales over the past three years, government policies as well as data from our competitors." Supporting the team is always Chelsea's number one priority. "The data in the dashboard helped the team to understand the full picture of the market; each person in the team can now use the data for their own requirements."

Connecting with teams globally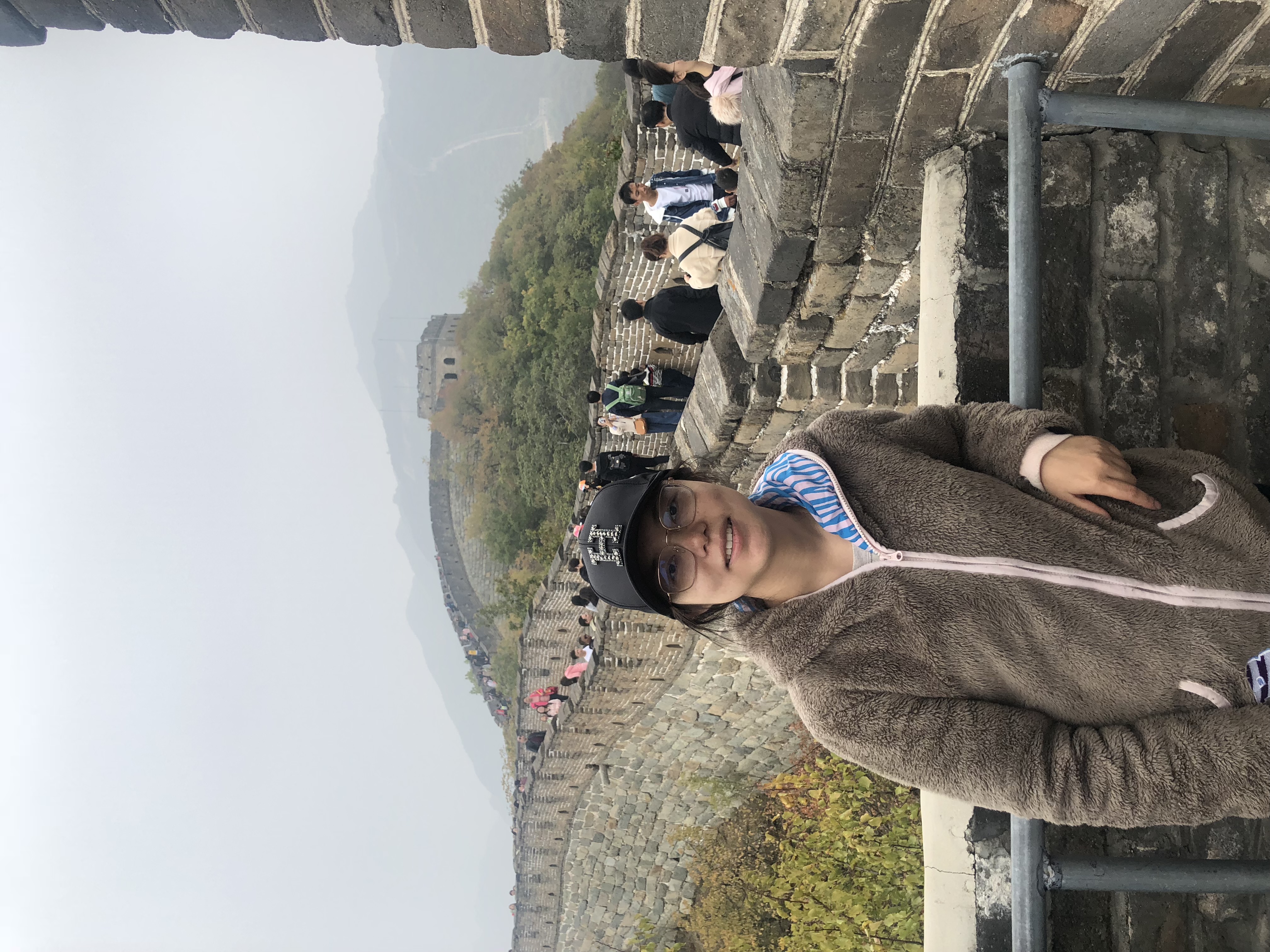 Collaboration across global teams is a key component to New Power's success, and Chelsea doesn't let the difference in time-zones stop her from communicating with her colleagues across the pond. Chelsea adapts her day to make sure she can attend vital meetings with various New Power teams across the world. "Because of the time zones, it means that myself and the team in the United States are not usually online at the same time, so when needed, I adapt my working hours so I can attend meetings with my colleagues in the U.S. and other parts of the world." With the New Power team in China still evolving, Chelsea sees this as a vital ingredient to the team's success, "Because the New Power team in China is new, we're learning best practices from global team members, which we can then transfer and use in our team."
New Power China is such a warm and energetic team; everyone is working hard towards one target. We are one big family, and everyone has their own unique gift that they bring to the team.

Chelsea is highly organized with her work, but outside of work, she seeks travel adventures, "I enjoy travelling, I don't set a fixed itinerary for my trips, I just set off and see where I end up, it's the unexpected surprises during the trip which I love."
As New Power continues to expand its capabilities in China, Chelsea will be on the lookout for new opportunities to help Cummins technologies and presence continue to grow in the region. 
Interested in a career at Cummins? Check out our Careers section.
Want to hear more from our team? Find more employee stories here.