At Cummins, the gift of recognition is always in season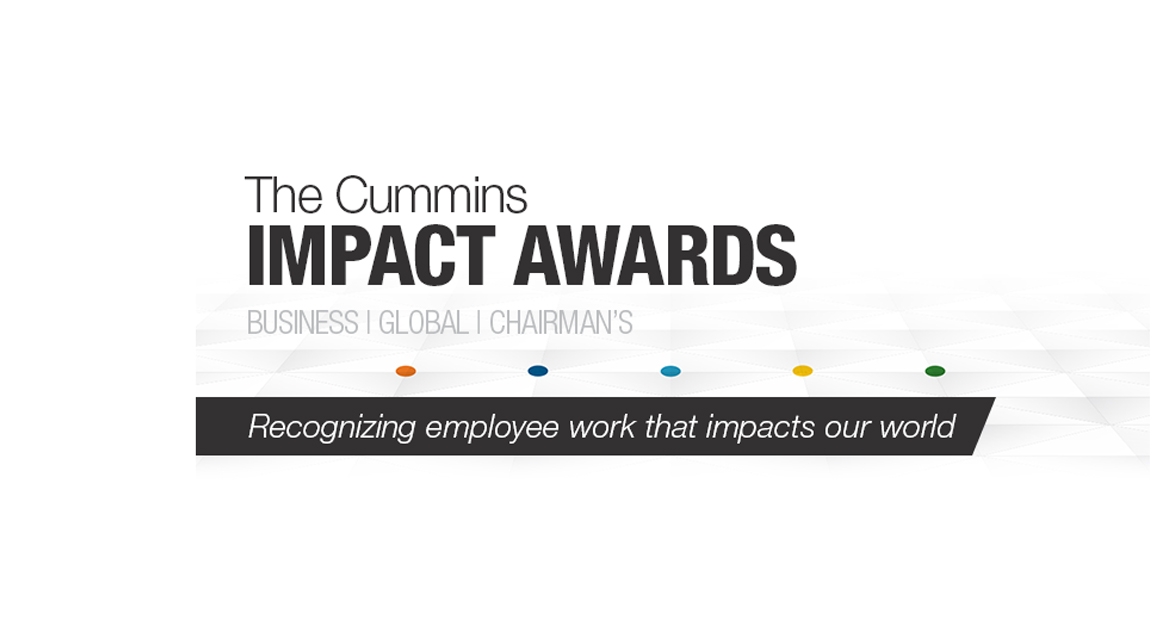 In a year of uncertainty, one thing that remains unchanged is Cummins' emphasis on recognizing our global employees. 
Throughout 2020, the phrase "new normal" has often been used to describe the many changes this year has brought to both personal and professional life. At Cummins, however, one thing that will remain unchanged is the emphasis on recognizing the excellent work done by global employees to help build the world's best company. While recognition activities are present within all teams, functions, business segments and regions across the globe, the Impact Awards is the company's most global and inclusive stage.
"The innovative solutions our employees devise to address some of the most pressing challenges our company and communities face is one key element of how we achieve our mission of powering a more prosperous world," said Tony Satterthwaite, President and Chief Operating Officer and Executive Sponsor of the Cummins Impact Awards. 
Added Satterthwaite, "Now, more than ever, given the significance of those challenges, we want to continue and celebrate such work." 
The Impact Awards is Cummins' largest recognition program. It celebrates both Six Sigma and non-Six Sigma projects that solve some of the company's toughest challenges, as well as add value to employees, customers, communities and the environment. The awards recognize employees from all over the world, and they exist on three different levels: The Business Impact Awards, the Global Impact Awards and the Chairman's Impact Awards. 
A total of 303 projects were recognized across the three levels this year. Fifteen of those were recognized at the Chairman's level, the highest level, including a project that brought environmental awareness education to about 5.5 million school children in India. Another project improved water quality and reduced sewage pollution to livestock farms around the Han River in China. In the United Kingdom, one project worked to increase female representation in a technical environment. This list goes on, and the impact is vast.
As 2020 wraps up, global employees have begun giving their colleagues, and themselves, the gift of recognition by nominating eligible projects for an Impact Award in the upcoming awards cycle. The world might be experiencing a new normal, but recognition will always be in season at Cummins.