Daniel helps build the future of hydrogen power in Europe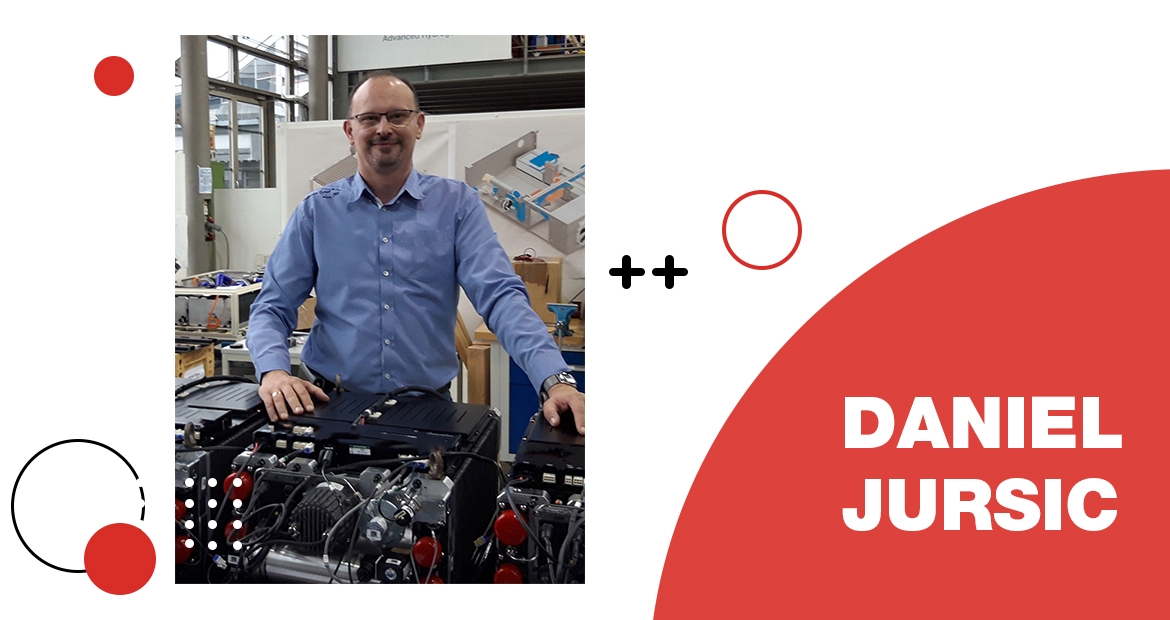 Daniel Jursic's 16-year career in the hydrogen industry has been fuelled by one thing - his strong belief that hydrogen is the future. As the world catches up, Daniel is already looking further ahead to the future of Cummins operations in Europe. With a strong presence in the region already - employing more than 6,700 people across seven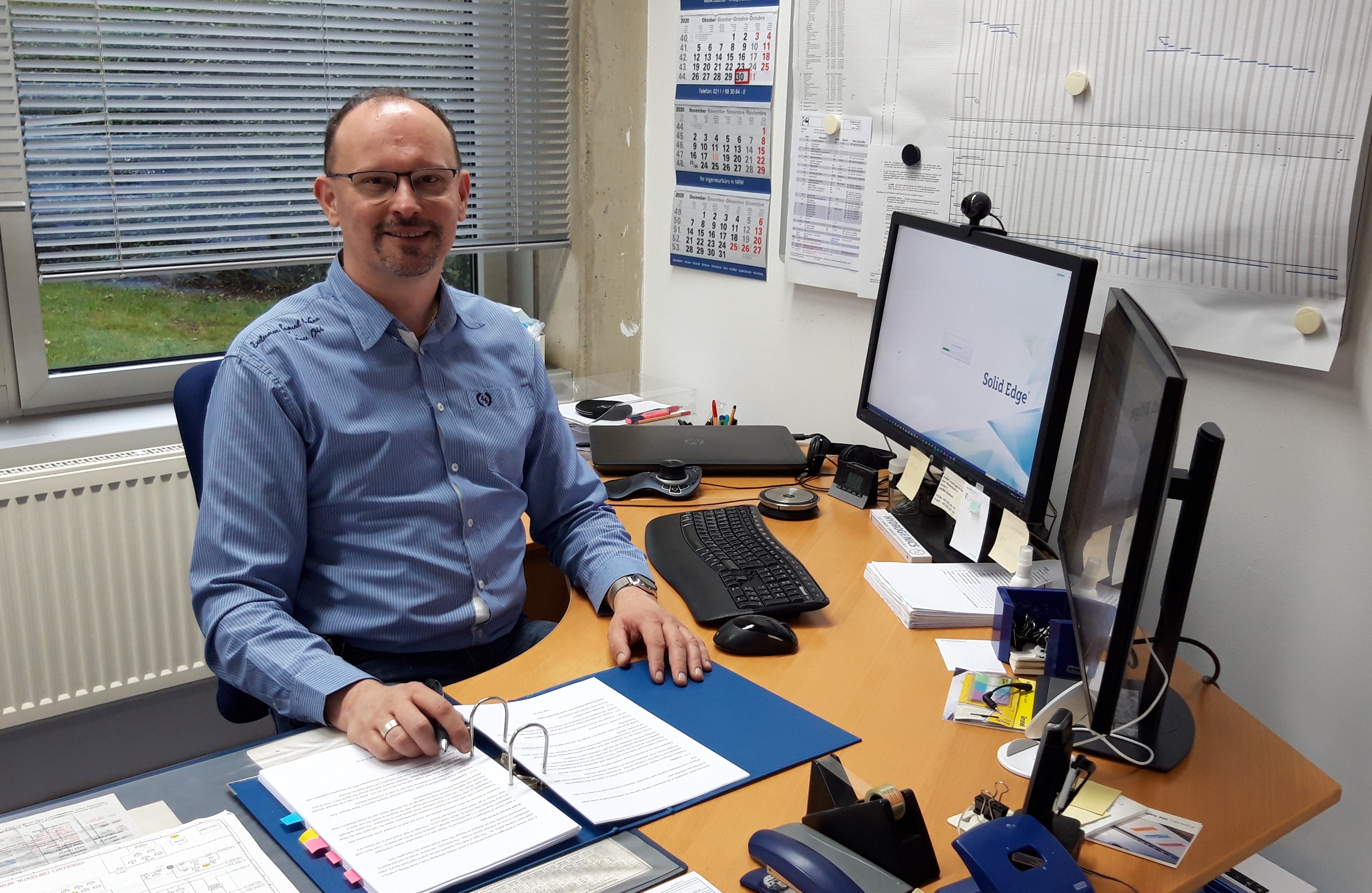 manufacturing sites and 20 distribution, parts and administration sites - Daniel is excited to be at the forefront of shaping Cummins' commitment to hydrogen technologies in Europe. 
Starting his career as a design and process engineering graduate working for Hydrogenics (now Cummins Inc.) in 2004, Daniel worked on the construction and mechanical design for the first fuel cell-powered mobile application. The application was a bus, and one bus quickly turned into a fleet of ten as part of a successful demonstration project in Germany, Italy and Spain. Now the head of the technical team at the Cummins fuel cell and hydrogen technologies facility in Gladbeck, Germany, Daniel is part of a team working on producing fuel cells for trains. 

In over 16 years, I have never been bored, and each project I work on is something new with new challenges and opportunities. I believe in the future of each project I work on and that's what keeps me motivated.

The future for Europe
In order to supply fuel cells for hydrogen trains in Europe, Cummins recently announced it will open a new facility in Herten, Germany, which will initially focus on the assembly of fuel cell systems. Daniel is part of a team leading the move to Herten and is responsible for implementing the test area, health and safety of the facility as well as quality and production. 
With a capacity of 10 megawatts per year, the Herten facility will also include space for research and development, with plans to expand in the future to support fuel cell stack refurbishment. 
Throughout my career, I have gradually seen more customers considering fuel cell technology. Governments now also recognize that hydrogen is the path for the future of power.

A strong team
Although the projects Daniel works on are always new and exciting, the people he works with also play a big part in motivating him each day. For Daniel, forming strong relationships with team members to develop understanding and trust with each other is key. "I really enjoy working with the people around me. We know each other and trust each other. This means we are able to complete projects and tasks to the highest standard."
Daniel cites the ASKO project as a key example of how his team works together closely to achieve the best result for the customer. "We worked together from the start to develop, test and update the system for ASKO. Our team is strong, with a mixture of people that have nearly 20 years' experience, and others that have recently finished their studies. A strong team means the best results for our customer," he says. With Cummins fuel cells now powering a fleet of ASKO trucks in Trondheim, Norway, the team can be proud of their achievements. 

Adapting Quickly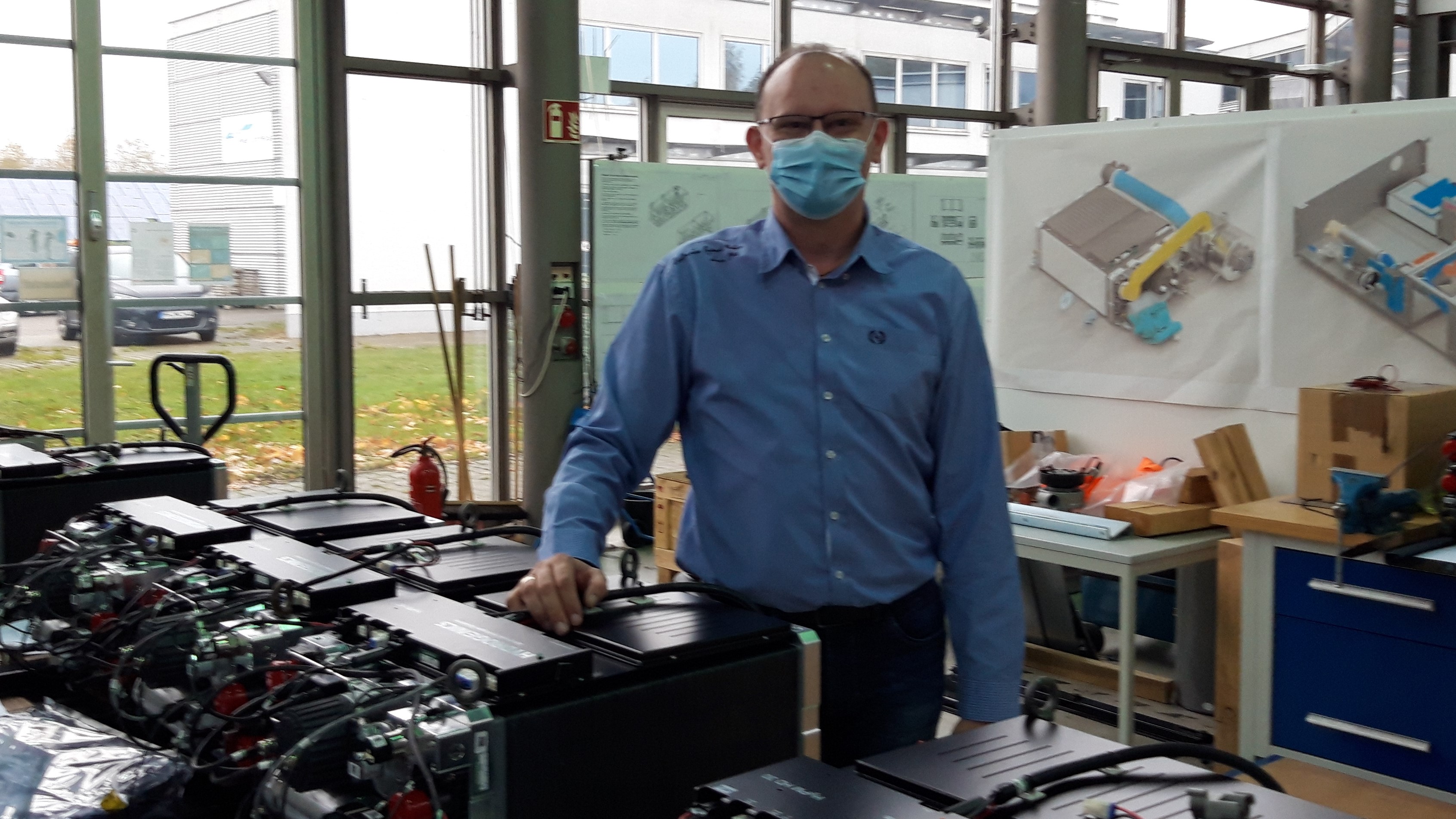 As the COVID-19 pandemic hit, Daniel, like many of us, was forced to work from home. Trying to coordinate plans for a new site and a team of people proved difficult. "Being locked down at home was very difficult, and the team had questions and needed on-site support. However, solving problems is a key part of my role, so we got through it."
Recently, Daniel has been able to spend a few days each week back in the facility, supporting teams and solving problems as they arise. But more time at home isn't all bad, as Daniel has been able to spend extra time with his two-year-old son.
Hydrogen technology is picking up pace in Europe, and Daniel is there every step of the way to ensure its success. 
 
Interested in a career at Cummins? Check out our Careers site.
Want to hear more from our team? Find more employee stories here.