Cummins seizes the day to lead on hydrogen technology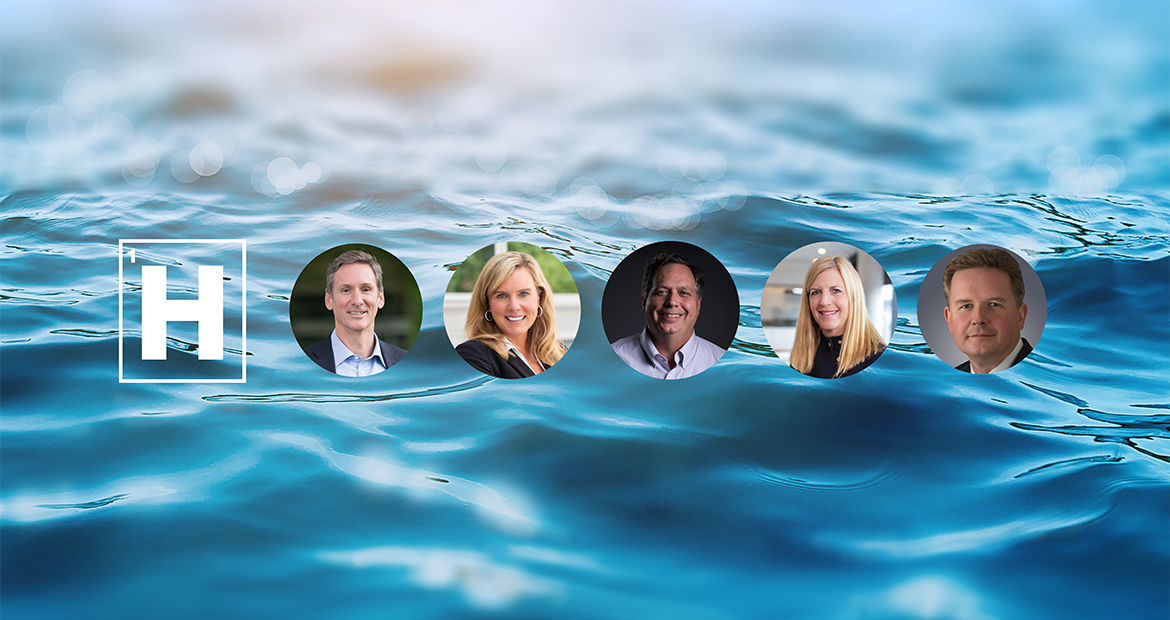 Cummins laid out an aggressive strategy for hydrogen today, addressing both production of the low-carbon energy source as well as the fuel cell technology to convert it into power for customers.
Speaking at the company's Hydrogen Day, leaders said Cummins has the technical expertise and the manufacturing and customer support capabilities to successfully bring to market a range of hydrogen-related products at a scale for widespread adoption.
"Hydrogen technologies, particularly electrolyzers, will be a fast-growing and increasingly important part of our business over the next few years," said Cummins Chairman and CEO Tom Linebarger at the virtual event, which drew a registered audience of more than 3,000 analysts, media members, environmental advocates and others.
"As momentum increases worldwide for the use of hydrogen solutions, we will continue to leverage our industry-leading hydrogen technologies, our deep customer relationships and our extensive service network to enable adoption," said Linebarger, who serves on the board of the global Hydrogen Council.
Amy Davis, Vice President and President of the New Power business segment, which oversees Cummins' work on battery-electric and hydrogen-related products, said customers can count on Cummins as they tackle the enormous challenges presented by moving to the carbon neutral future envisioned by the Paris climate accords.
"Our goal is to have the right products to meet customers' needs at every point of the transition, which is why we have invested in multiple solutions upfront," she said.
Cummins leaders cautioned, however, that carbon neutrality can't be achieved without private investment and government support.
"I am encouraged to see government interest in this space increasing in order to support new and less carbon intensive technology," Davis said.
Germany, for example, plans to spend $9 billion on hydrogen infrastructure this decade, with 5 Gigawatts of electrolyzer capacity by 2030. China and South Korea are developing fuel cell and hydrogen production targets. In the U.S., California expects to have spent about $230 million on hydrogen projects by the end of 2023.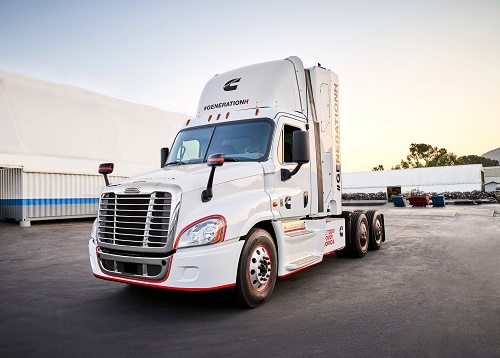 TURNING GREY TO GREEN
Almost all of the approximately 70 million tons of hydrogen produced today is considered "grey hydrogen," made using significant amounts of power generated through the use of natural gas.
Cummins expects the world's initial attention will be given to replacing this "grey hydrogen" with "green hydrogen," produced primarily through the electrolysis of water using renewable power from wind, solar and hydro-electric sources.
Cummins is already producing a range of electrolyzers to generate green hydrogen, including a nearly complete 20-megawatt electrolyzer system in Bécancour, Canada, that will be the largest in the world.
The company's electrolyzers employ both Proton Exchange Membrane (PEM) and alkaline technologies, and it could be adding to its portfolio soon. Cummins recently received a $2 million U.S. Department of Energy grant to demonstrate the cost, performance and reliability of a reversible fuel cell or R-SOFC.
It can run as a solid oxide electrolyzer cell that can split steam to separate hydrogen and oxygen. In total, Cummins has already delivered electrolyzers for more than 50 hydrogen fueling stations across the globe.
Linebarger said the company's projections show Cummins' electrolyzer business alone will have annual revenues of approximately $400 million in 2025, with "demand driven by the transition from grey to green hydrogen." 
Over time, Cummins expects the price of electrolyzers to decline, leading to widely available green hydrogen at a lower cost. The increased availability of low-cost green hydrogen is projected to drive demand for hydrogen powered fuel cells to convert green hydrogen into low-carbon power for everything from trains to on-highway trucks and buses, to off-highway construction equipment and stationary power applications.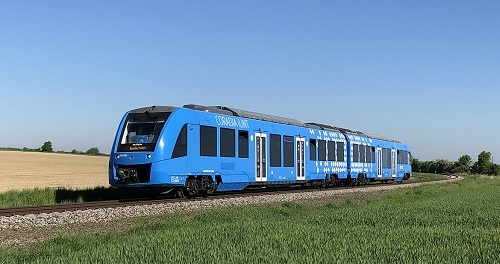 PUTTING HYDROGEN TO WORK
Cummins isn't waiting to get started on fuel cells. The company already has more than 2,000 fuel cell installations across a variety of on-and off-highway applications.
Cummins' fuel cells, for example, are powering the world's first hydrogen fuel cell passenger trains through Alstom, a French rail manufacturer. The company supplied fuel cells for FAUN, a leader in waste collection vehicles and sweepers in Europe, for its electric refuse truck program. 
Cummins is also working with ASKO, Norway's largest grocery wholesaler, to supply fuel cells integrated into four Scania electric trucks as part of ASKO's plan to bring more alternative fuel vehicles into its fleet. And the company's fuel cells are being integrated into more than 60 buses in Zhangjiakou, China, a co-host for the 2022 winter games.
Just last week, Cummins announced it will work with longtime customer Navistar on the development of a class 8 truck powered by hydrogen fuel cells. The truck will be integrated into Werner Enterprises' fleet of more than 7,700 tractors for local and regional service on a year-long trial basis out of Fontana, California.
"Cummins is unique in that our portfolio has both hydrogen production from electrolysis as well as fuel cells," said Amy Adams, Vice President – Fuel Cells and Hydrogen Technologies. "This enables us to offer a full, differentiated hydrogen solution from start to finish, seamlessly integrated for customers."
LOOKING AHEAD
How quickly all this happens depends on a number of factors, including government leadership to help make hydrogen products an attractive alternative to less expensive internal combustion technology. But Cummins is moving today to seize the opportunity that awaits. 
"While we know the widespread adoption of carbon neutral fuel cell solutions will take time, Cummins is already leaning into the opportunity now," Linebarger said. "Our company's financial strength provides us with the ability to invest in and develop a broad portfolio of technologies across advanced diesel, natural gas, mild and heavy hybrid, battery electric and fuel cells that will move the world towards a carbon neutral future."