Lindsey stays right on target at Cummins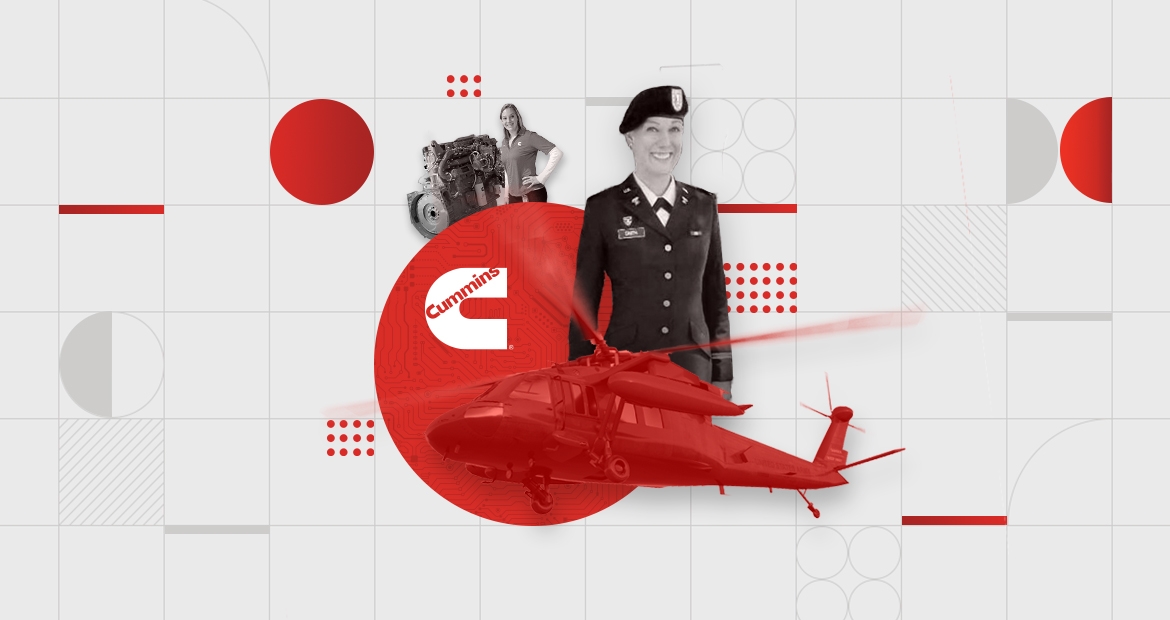 Lindsey Smith is still getting used to living in a town with two Walmarts. As a Texan turned Hoosier, she finds herself most at home in the great outdoors. Whether it's hiking, marching, practicing archery or making great leaps in engineering technology, Lindsey seeks excellence every day. 
The second oldest of four sisters, Lindsey grew up as one of the family's two tomboys -- she loved working outside, welding, playing in the yard and taking up various "farm hobbies." She attributes her interest in engineering to her outdoorsy upbringing. 

Taking her passion to the top
"Growing up spending so much time outside and working with my hands, I became curious about how things work," Lindsey said. "Even shooting a compound bow is very mechanically-driven and dependent on visual acuity. Given what I like to do," she continues,

Engineering gives me a field without limits -- there will always be a need for power and people who can figure out how things work.
 
While moving throughout Texas and growing up homeschooled, Lindsey excelled in archery from a young age, becoming nationally and internationally ranked as a member of Team USA. She practiced four to six hours each day and traveled across the country for competitions. 
"Through practicing archery, I learned how to be a better worker, and that shows through my work both at Cummins and in the National Guard," she says. 
When she got to college, Lindsey took a break from archery to focus on earning her mechanical engineering degree. According to Lindsey, you can only break your own records so many times before it gets old -- but the sport remains close to her heart. 
"Archery is different from other sports in that I can always come back to it," she says. "It's not limited by age -- if I want to go to the Olympics someday, I could always go back and still hold my own competitively, regardless of my age." 

Engineering a future of excellence
Lindsey grew up seeing her father excel in his career as a petroleum engineer, and she lived close to a manufacturing hub for Peterbilt, whose trucks largely run on Cummins engines. Growing up, engineering was all around her -- and she took to it like a natural. 
Throughout college at Texas Woman's University and the University of North Texas, Lindsey dedicated herself to her studies, getting ahead of the game with internships in production engineering, aviation and locomotives, and even a project with NASA, where she secured funding for her student team to work on a carbon-fiber rocket to be launched at the NASA Marshall Space Flight Center in Huntsville, Alabama.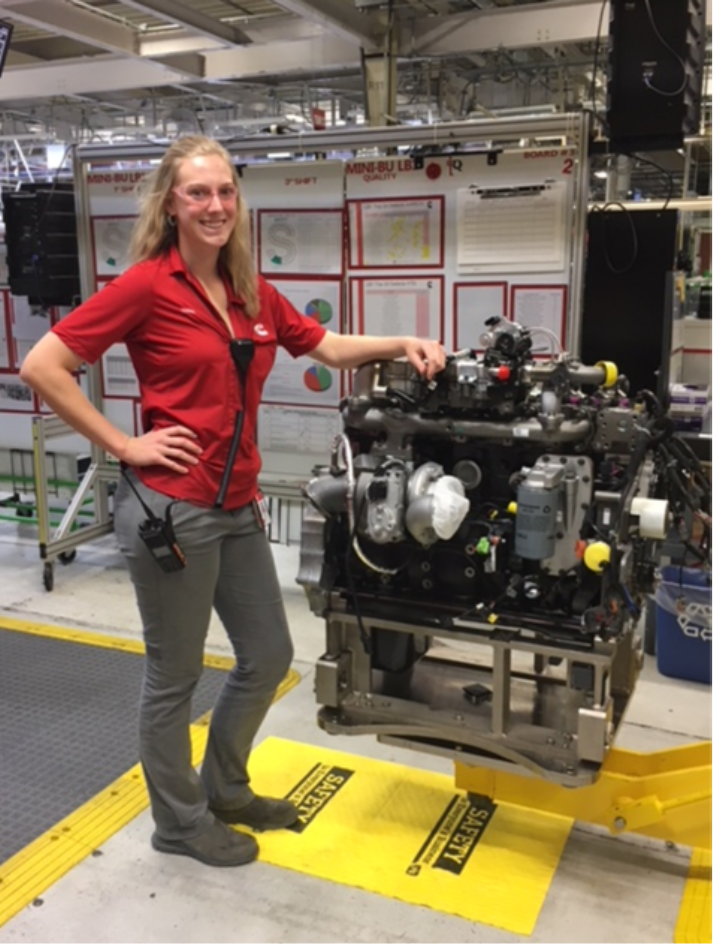 Soon after, Lindsey learned more about Cummins at a conference for the Society of Women Engineers. She went to the Cummins booth, secured a phone interview right away, then quickly accepted an offer to join the Cummins manufacturing rotational program -- because Lindsey doesn't believe in just waiting around for things to happen. She made the first move, and then spent the next two years traveling across the country to work with different manufacturing engineering teams at Cummins. 

A community of inclusion in action
"Cummins provided me a great opportunity to get out of my small town and develop my own identity with my own experiences," Lindsey says. "Within three months of being in Columbus, I got to know people in town, made friends, and got involved in my new community. The people I work with quickly became like family to me.
With her new family of coworkers, Lindsey finds herself immersed in a number of different cultures and cuisines that one wouldn't typically expect to encounter working at a Midwestern technology manufacturing company -- but like Cummins, Lindsey is all about embracing the unfamiliar. 
"I absolutely love Indian food and culture," Lindsey said. "I studied abroad in India during college, so I have something to relate to with my Indian coworkers and friends," she says.
 
We're not just friends within the context of our jobs, we share our lives and families and cultures in so many ways. I know that no matter where I go, I'll always have family here to come home to.
 
Lindsey is always planning ahead and looking toward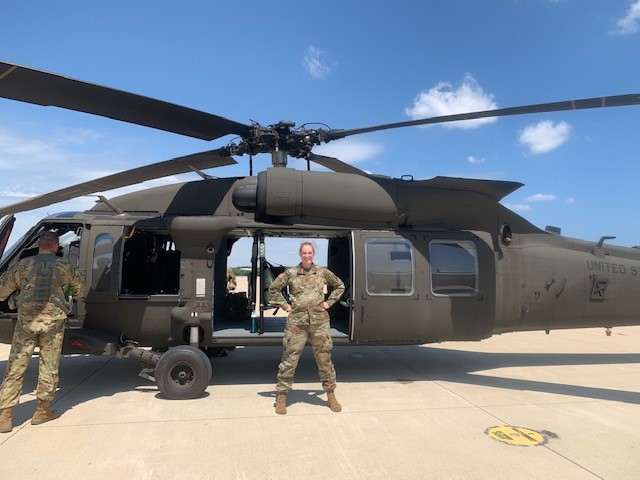 the future. Her next step is a six-month leave to attend military officer school with the National Guard at Fort Jackson, South Carolina. But after that, she'll be right back at Cummins in a new engineering role. 
"At this point in my career, it's not about what company I see myself working for next -- it's about where within Cummins I see myself going next. The career growth opportunities are infinite within our organization," she notes.
At Cummins, career changes aren't just permitted, they're expected. Every new employee is encouraged to take interest in a variety of roles and functions. After two or three years in a role, it's very common for employees to change jobs (or even functions) within the organization. 
She says, "Challenges are the norm here, but in a positive way," Lindsey said. "Growth is expected, and employees are encouraged to pursue excellence and progress in their career in their own ways. It's no coincidence that people move around a lot within the company -- Cummins hires the kind of people who want to grow and learn."
Constant improvement has been a recurring theme throughout Lindsey's life. Whether it's archery, training as a military officer, honing her engineering skills or dreaming of earning her pilot's license, you can be sure Lindsey's on her way to success -- full speed ahead. 

Ready to start making your own moves? Learn more about a career at Cummins.
Interested in hearing more from our team? Click here to read more employee stories.