Guangji makes his way back to fuel cells with a career in New Power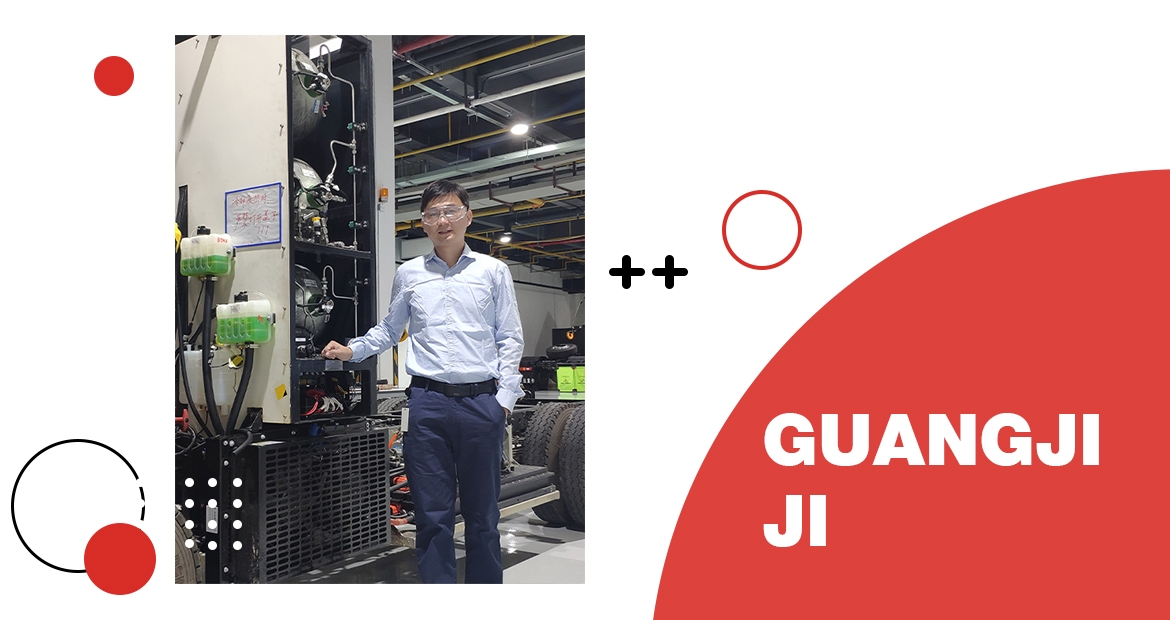 As the Chief Engineer for the Cummins New Power engineering team in China, Guangji Ji is exactly where he has always wanted to be, and his career with Cummins New Power was almost a decade in the making. After dedicating his doctorate studies to becoming an expert in Proton Exchange Membrane (PEM) fuel cell technology in vehicles, Guangji realized upon earning his doctorate that the job market didn't offer many opportunities for roles involving fuel cells. 

My heart has always been in fuel cell development for the transportation sector, but the market wasn't ready, so I went into developing hybrid and battery electric vehicles. After about seven years of working in electric batteries, the opportunity to develop fuel cells for Cummins in China arose - I finally had the opportunity to return to my passion.
 
In the years before Cummins, Guangji continued to expand his capabilities in software development, system engineering and handling comprehensive, large scale projects. All these skills have helped him bring more value to his current role in the New Power Business Unit. In this role, he is responsible for fuel cell development, fuel cell powertrain application and hydrogen generation technology in China, with his work realized in Cummins hydrogen fuel cell buses. His team partners with colleagues in Canada to develop fuel cell innovations for China's market. He also interfaces with a Cummins fuel cell team in California on developing fuel cell powertrains and a team in Indiana on battery development. "We work as one team, not just in China but globally. We utilize a well-defined responsibility assignment matrix (RACI) to keep us organized and efficiently aligned on all the responsibilities of each team. It's a dynamic team that partners to deliver the higher value for our customers in any region of the world."

No stranger to firsts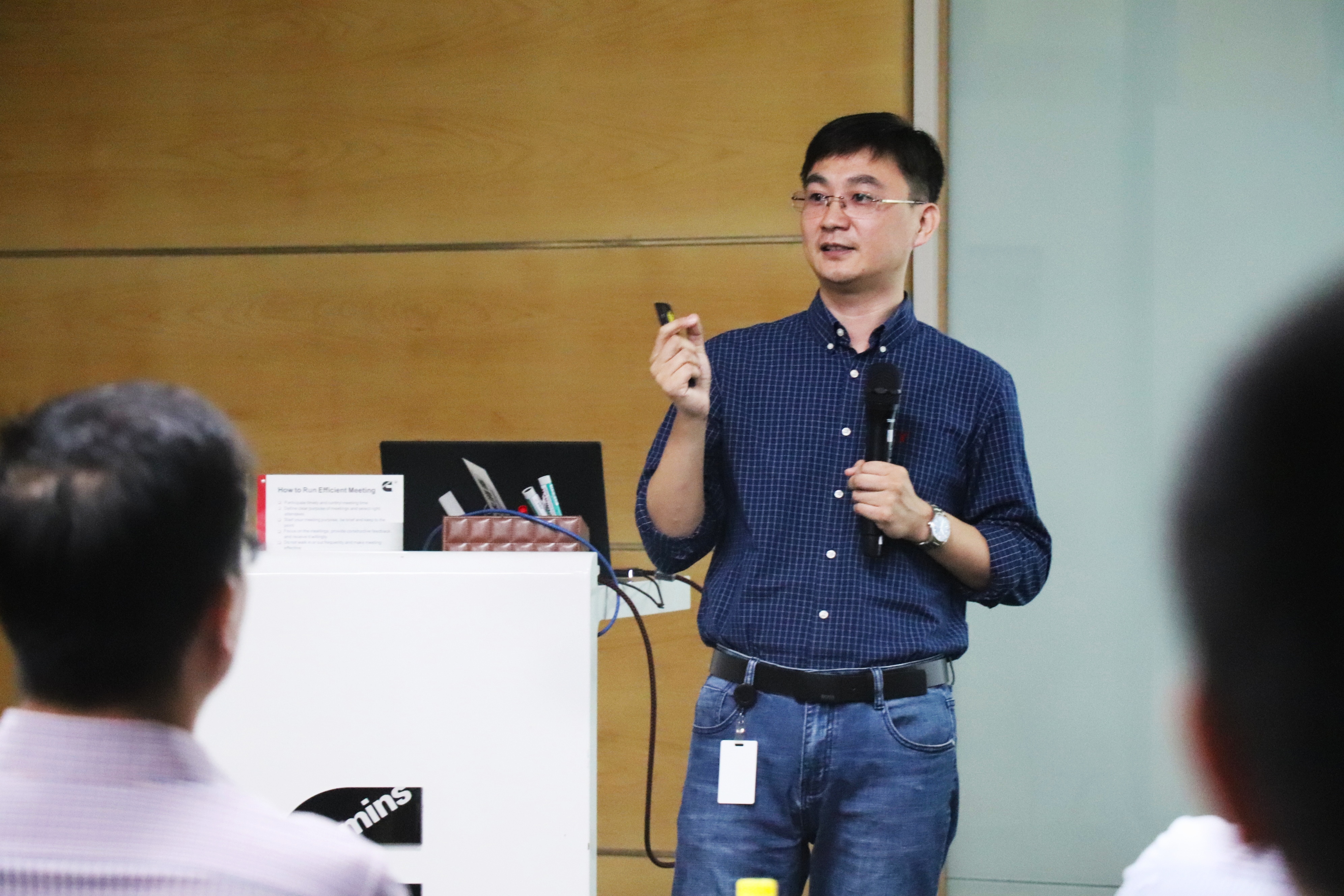 When asked what project he is most proud of, Guangji cites developing a higher kilowatt fuel cell power module. "Our team is working as part of the Cummins global team and developing a most advanced fuel cell product with higher kilowatt power module, so we are all excited to be part of this new innovation." But Guangji is no stranger to new innovations. In his previous roles prior to joining Cummins, he was part of the team that created a hybrid demonstration passenger car in China, and he was also one of the pioneers of the fuel cell functional safety analysis in China, including technical safety requirements for fuel cells. His ability to thrive in uncharted territories over the years is made possible by his personal mantra:

The motto 'think positively and work actively' allows us to remain hopeful, optimistic and working actively so we can make our hopes a reality. Positive thinking allows me to build success in others on my team to find solutions to any obstacle. Working actively allows me to build trust with my stakeholders by delivering high-quality results.
 

Leading the charge
Guangji is drawn to challenging projects and believes that Cummins presents the perfect ecosystem to dive into this new space. "I knew about Cummins before I joined the company and was attracted to it because we have the preconditions to make fuel cell innovations successful. The processes, technologies and experiences accumulated over the company's 100-year history can be leveraged and are transferable to the fuel cell business."
Speaking on the culture of the company, he says, "The Cummins family is friendly and people-oriented and I'm surrounded by supportive colleagues who demonstrate mutual respect."

We are in a time of dynamic, multi-solution transportation options so I am dedicated to making sure Cummins is positioned to lead in the future. In my role, I'm encouraged by the fact that my thoughts and expertise can influence the products we create and, consequently, help shape the future of transportation and power solutions.
 
Guangji has been interested in fuel cells for many years and as the world is just catching up, he is excited that Cummins is leading the charge. 
Interested in learning more about New Power at Cummins? Explore our careers. 
Want to hear more from members of Cummins' New Power team?