Cummins named a "Culture Champion," praised for diversity efforts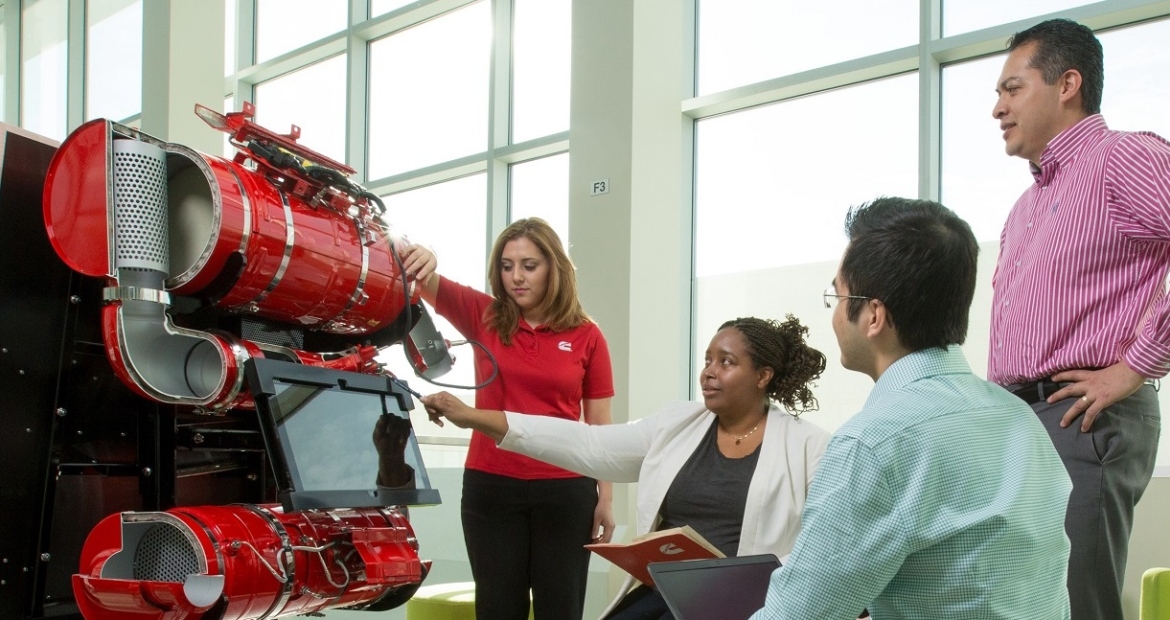 A partnership between a leading university and one of the world's largest job and recruiting websites has named Cummins a "Culture Champion," ranking the company first in its review for employers promoting a diverse and inclusive workplace culture.
The Massachusetts Institute of Technology (MIT) in Boston (U.S.) and Glassdoor also found Cummins ranked No. 7 for a culture of integrity, where employees "consistently act in an honest and ethical manner," and No. 18 for a culture of respect, where employees "demonstrate consideration and courtesy for others."
The Culture 500 study looked at more than 500 employers loosely overlapping the Fortune 500. Just 21 were named "Culture Champions," representing "the very strongest cultures of large American employers." MIT researchers analyzed over 1 million employee reviews on Glassdoor, using a groundbreaking artificial intelligence tool developed by an MIT-born company to make sense of employees' words over nine key cultural values. 
Using this approach, researchers could measure how positively and frequently employees in different companies discussed cultural values, enabling comparisons between the different employers.
CUMMINS DELIVERS ON DIVERSITY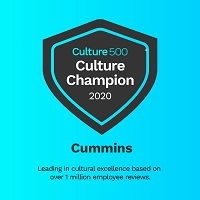 "At a time when many large American employers are struggling to deliver on these values, employees speak about Cummins' diverse culture 3.2 standard deviations more positively than the average company in the Culture 500," say the study's authors, Donald Sull, Charles Sull and Andrew Chamberlain.
While pleased by the findings, Cummins Chairman and CEO Tom Linebarger says there is more the company can do to create a successful work culture.
"Cummins has been working on diversity and inclusion for many years and it's ingrained in our corporate values and culture," Linebarger said, addressing the company's top ranking in the study. "We have done, I think, some really good things. But there is still much more that we can do and we're taking aggressive steps to get there. We know that a diversity of people, working styles and ideas is critical to our company's success."
 
The study by the MIT Sloan Management Review focused on the values of agility, collaboration, diversity, execution, innovation, integrity, performance and respect.
"A growing body of research by financial economists has shown that a good corporate culture is correlated with high profitability and returns to shareholders," the study says. "Companies listed among the best places to work based on their corporate culture, for example, delivered nearly 20% higher returns to shareholders than comparable companies over a five-year period."
AN EMPHASIS ON VALUES
Noting that a separate study identified more than 60 distinct values that companies listed in their corporate values statements, the authors said measuring across dozens of values would be overwhelming. So, they narrowed their list down to nine values they said are cited most frequently in creating great corporate cultures, which they call "the Big Nine." 
"Culture is often about tradeoffs," said Donald Sull, the Lead Researcher for the project and a Senior Lecturer at MIT. "But Culture Champions buck this trend, excelling across multiple cultural dimensions at once. They win medals in multiple sports."
Cummins puts a major emphasis on corporate culture, identifying five key corporate values: integrity, diversity and inclusion, caring, excellence and teamwork. The company has an extensive diversity and inclusion program, including employee resource groups, special conferences for employees from under-represented demographic groups and targeted recruiting initiatives to bring diverse people into the company.
The company's Ethics and Compliance team also strives to create a just and ethical workplace, the target of Cummins' Treatment of Each Other at Work policy and training. The company was named in 2020 one of the  World's Most Ethical Companies for a 13th consecutive year by the Ethisphere Institute, a leader in advancing ethical business practices.
Other companies designated Culture Champions in the MIT-Glassdoor study range from institutional investor BlackRock to media provider Netflix and Trader Joe's grocery stores.