Cummins Home Generator Prevents Costly Damage During Hurricane Sally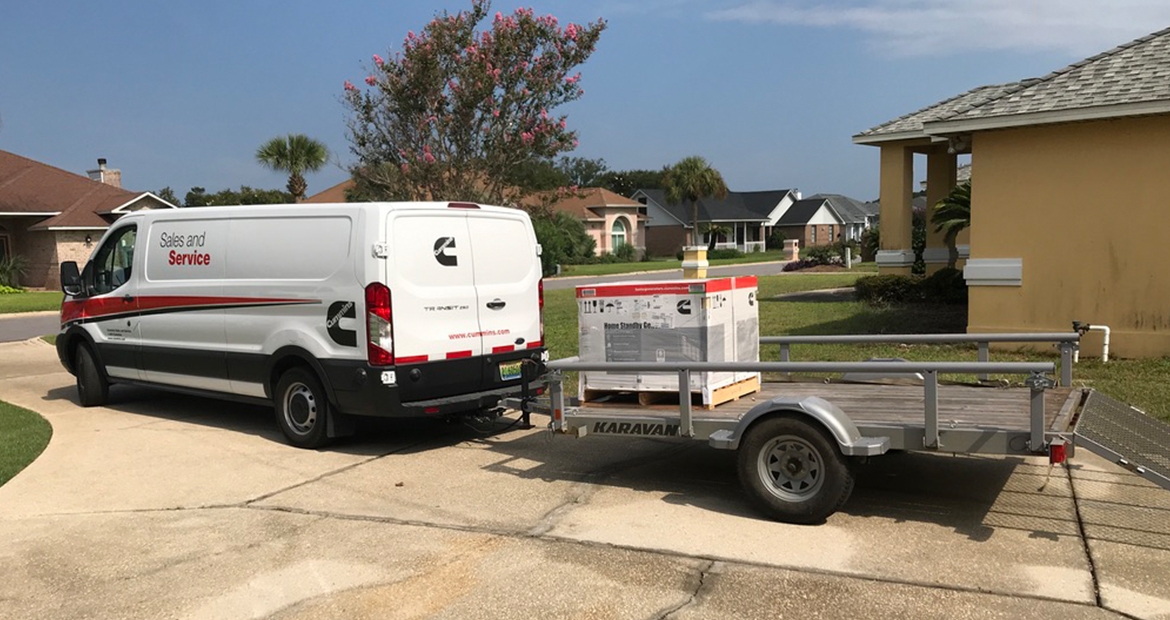 The unprecedented 2020 hurricane season has battered the southern and eastern edges of the United States week after week. Although many beach towns have plans in place to keep damage to a minimum, sometimes mother nature strikes harder than anticipated. 
The Florida panhandle experienced this recently when Hurricane Sally stalled over the Pensacola area for nearly 12 hours. Locals had been told to prepare for extreme winds, but when the storm hit it brought widespread damage, major power outages and over two feet of rain. While most residents scrambled to keep the flooding waters out, Macy Summers and his wife relied on their Cummins generator to protect their Florida home. 
The Summers lived in Philadelphia, Pennsylvania for most of their lives until retirement drew them to warmer places. Having a seasonal residence in Florida for many years, they transitioned permanently to Pensacola, FL (USA) six years ago. With unsettling memories from Hurricane Ivan in 2004, they made it a priority to invest in backup power for their home when they moved south. 
An engineer by trade, Macy spent 18 months researching which power solution would prove worthy of protecting their home during major storms. Familiar with the brand, Summers knew that if he went with a Cummins generator he would be getting a quality product. But in addition to the engine, it was also important to consider the service a manufacturer could provide. The ability for a local dealer to support his purchase and the availability of parts in his area were other priorities. 
He said, "Having the Cummins Onan name and knowledge of the long history of making really high quality smaller gensets was important to me. This company knows what they're talking about with engines and they are going to stand behind the product."
Narrowly escaping the grasp of Hurricane Sally, the Summers' natural gas home generator was installed just a few months prior to the storm. When the heavy wind and rain arrived, their standby power was the only thing protecting them from costly water damage. 
The Summers have a pool in their backyard that retained the mass amounts of water produced by Hurricane Sally. Aware of the risk, Macy had purchased pumps to help drain the pool area to keep it from overflowing. During the 12-hour storm, the Summers' Cummins home generator powered all three electric pumps that were working overtime to ensure their residence stayed dry. 
At first, their generator turned on intermittently but then it came on to stay. The unit ran for 87.5 hours until power was restored. Macy even said, "One evening we invited our powerless neighbors over for a dinner and a little music making and for a few hours, life was normal!"
Unfortunately, hurricane season and mother nature run on their own time. Whether your home is protected or not, they may drop by unannounced. The good news is that by investing in a Cummins home generator you can prepare for a storm with peace of mind. From the Summers' perspective, you would rather be safe than sorry. 
Three weeks after the storm, Macy concluded, "If we didn't have Cummins power, our house would have flooded, and we would not be in our home right now… I am a Cummins customer for life thanks to their superb service and quality of product."