Lessons from COVID-19 helping Cummins prepare for an uncertain future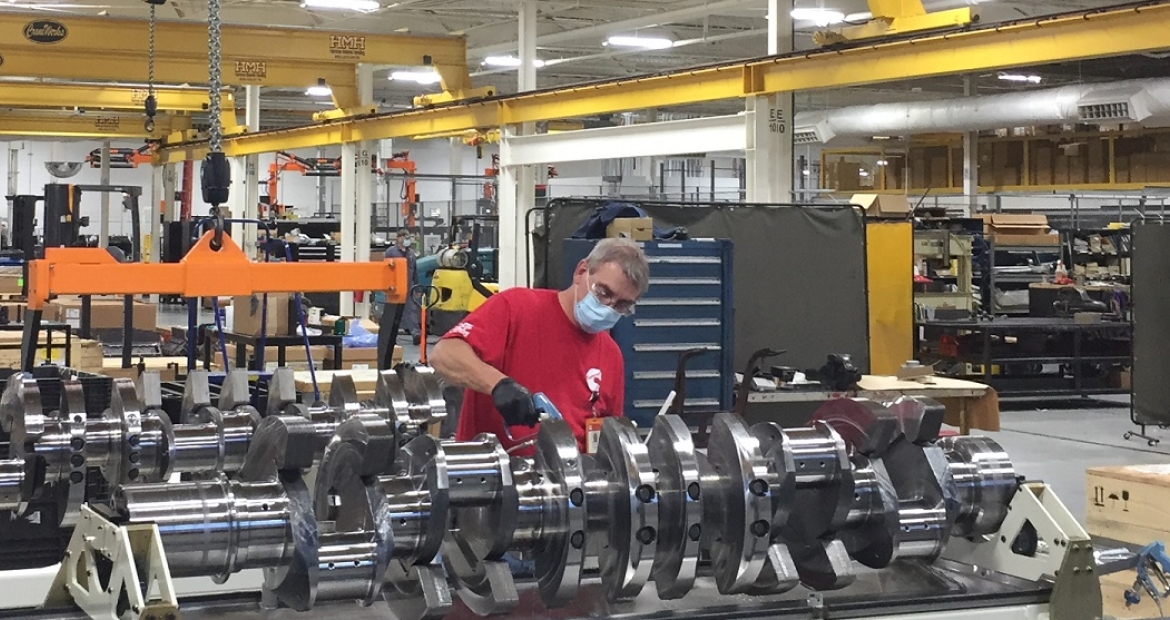 Conducting business in a pandemic has been replete with lessons for Cummins, ranging from the way the company conducts training to how it organizes plants and other facilities, Chairman and CEO Tom Linebarger told an Indianapolis-based civic group last week.
Linebarger, however, said the importance of masks and personal protective equipment (PPE) has been perhaps the most valuable lesson, giving him optimism about the company's ability to operate in the future while protecting the health, safety and wellbeing of all its stakeholders – employees, suppliers, customers, communities and shareholders, as well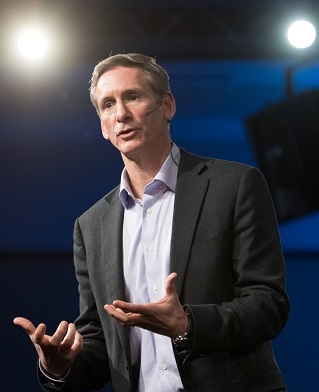 "The first thing we know is that masks and distancing work," Linebarger said at the Economic Club of Indiana during a virtual event last Thursday (Sept. 17). "Knowing masks and distancing work has been a huge help to figuring out how to organize our work and think differently about things."
THE COMPANY'S HEAD START
With a large presence in the Hubei province in China, Cummins had a front row seat at the epicenter of the pandemic. The company was well versed in the virus by the time it reached Europe and North America. While many U.S.-based businesses might have initially thought the pandemic's impact would be limited and short-lived, Cummins leadership was deep into planning for the potential of a prolonged crisis, with the health and safety of the company's employees, suppliers, customers and communities driving decision making.
Building on cost savings implemented in the last half of 2019  in anticipation of an economic downturn unrelated to COVID-19, Cummins leaders began looking for process improvements and efficiencies while strengthening the company's financial position to ride out the impending crisis.
Cummins is critical to delivering a host of essential goods and services, powering the trucks that deliver food and medicine and the generators providing emergency power to hospitals, data centers and water treatment plants. In short order, the company figured out a way to supply PPE to employees while re-designing its plants to allow for social distancing. Those employees who could work from home were given access to the tools they needed to do their jobs. 
NEW WAYS OF WORKING
As the crisis continued, Cummins found other new ways of doing business. For instance, prior to COVID-19, service technicians were called in from various dealers and distributors all over the country to receive training on repairing Cummins engines. There is a large cost related to the travel and lodging of these technicians and the class sizes were limited. By going to virtual training, the travel and lodging costs reduced to zero and the class sizes have been increased. 
"We will never go back to the old way, where we will do service training in one headquarters," Linebarger said. "There are dozens and dozens of opportunities like that; where we are looking at our company from the ground up to say how do we learn what we have learned during this pandemic, add it to what we know, to come up with a third way that's better than either of those old ways." 
When will operations return to normal? Linebarger said he expects Cummins will be dealing with the pandemic in some form or another for some time ahead.
"When you are thinking through about how to do this, it will not be short term" he said.
A special report on the company's response to COVID-19 can be found in the 2019 Sustainability Progress Report. Linebarger's speech is available on the Economic Club of Indiana's YouTube station. Future speakers include NBA Commissioner Adam Silver, broadcaster Mike Tirico and Eli Lilly and Company Chairman and CEO David Ricks.