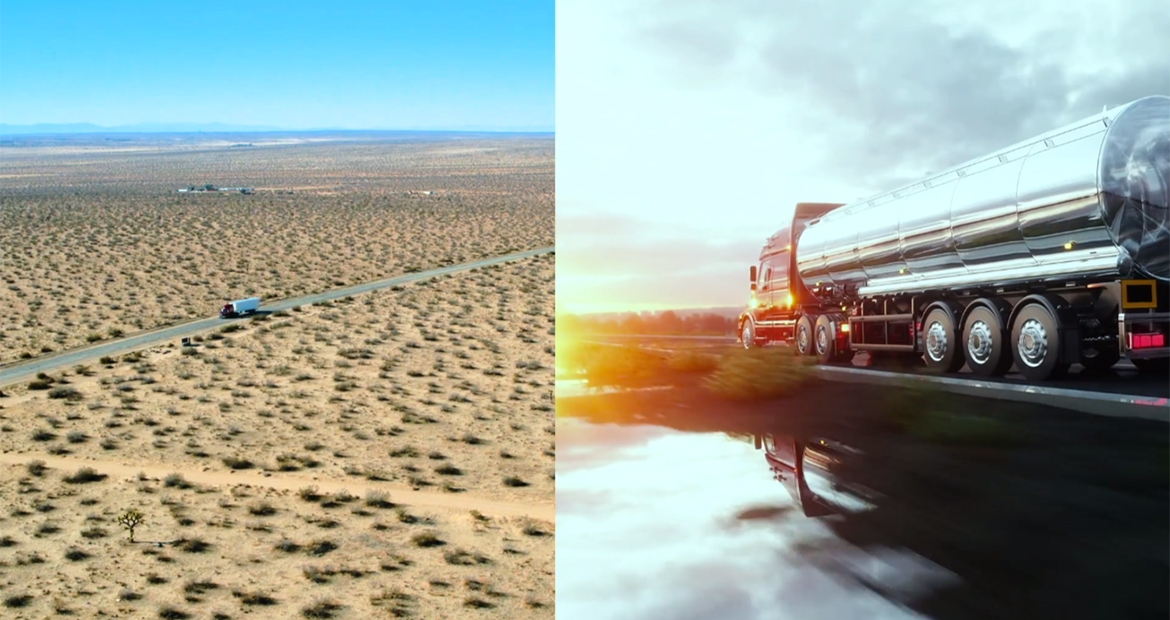 If you couldn't attend last year's North American Commercial Vehicle Show (NACV), here's a recap to help you get up to speed on the latest diverse power solutions Cummins is poised to bring to market
NACV is one of the largest gatherings in the global on-highway industry with fleet owners, original equipment manufacturers, maintenance managers and over 15,000 trucking industry professionals typically gathering in Atlanta, Georgia during the last week of October to attend the four-day event. 
Cummins had a strong presence at last year's NACV show, showcasing a wide range of the company's latest industry-leading technologies. As a 101 year old company whose products can be found powering applications in markets ranging from construction to marine, meeting the energy and environmental demands of the future is the name of the game, and the company is committed to developing a broad portfolio of diverse power solutions. 
That message was made loud and clear when Dr. Wayne Eckerle, Vice President of Global Research and Technology at Cummins, recently testified before the House Energy and Commerce Subcommittee on Environment and Climate Change in Washington, D.C.
"Cummins is committed to investing in an energy diverse future where our customers have a broad portfolio of power options," Eckerle said. "A future that includes clean diesel, natural gas, electrified power, fuel cell technology and alternative fuels – so they can choose what works best for them."  
From telematics to the latest in advanced diesel engine technology, here are four ways Cummins is committed to investing in the power of choice and powering a trucking industry that's Always On. And if you just so happened to be at NACV last year, you probably stopped by booth No. 7545 and saw all of these latest innovations in person. 
Cummins Advanced-Diesel Platforms
Cummins' industry-leading diesel engine platforms are expanding for 2020, providing customers with dependable, efficient solutions for line-haul, regional-haul, heavy-haul, vocational and specialty applications. 
Customers will see total cost of ownership improvements to the X15 Efficiency Series platform, with advancements in air handling and base engine hardware improvements resulting in 3.5% better fuel economy when compared to the 2017 X15 Efficiency Series engine model. 
Those cost savings not only benefit the bottom line, but as a company committed to powering a more prosperous world, the improved fuel economy means Cummins and our customers can feel good about helping combat threats to the environment caused by climate change. 
"We are proud of the performance and reliability of the X15 engine platform," said Brett Merritt, Vice President – On-Highway Engine Business at Cummins. "The new 2020 X15 Efficiency Series engine provides improved fuel economy and further reduces greenhouse gas emissions. That's why we're bringing our new X15 Efficiency Series engine and X15 Productivity Series offering to the market a year ahead of regulation requirements." 
Learn about additional improvements to Cummins' advanced-diesel platforms here. 
Cummins Suite of Connected Technologies
In the digital age, most consumers are accustomed to having instant access to data via their smartphone, tablet or laptop. When you want the local weather forecast, you simply open an app. Breaking news alerts are pushed straight to your phone. If you have a smart home, you can even pull up your doorbell camera to see if your package has been delivered.  
Cummins is no stranger to the digital world, as our suite of Connected Solutions™ is built on an open digital platform that is interconnectable with diverse environments, offering a host of fleet management tools and cost saving technologies. Tools include a suite of remote monitoring, reporting, calibrating and servicing solutions designed to enhance the customer experience across product lifecycles. 
In the future, prognostics will help detect and diagnose issues early and be paired with preemptive parts procurement to streamline service experiences.  
Cummins Electrified Power Solutions
In the spirit of powering a more prosperous world and developing a wide-range of energy diverse technologies, in 2017 Cummins announced its commitment to invest in electrification across many applications, markets and regions. 
Today, nearly three years after unveiling AEOS, a fully electric heavy-duty (class 7) concept truck, Cummins is supplying battery electric powertrains for transit buses, school buses, light commercial vehicles such as pick-up and delivery vehicles and medium-duty trucks. 
Cummins' continued commitment to innovation and bringing the right technologies, to the right markets, at the right time is demonstrated with the unveiling of the new Integrated e-Drive system. The integrated electric drivetrain features a motor, transmission and inverter integrated into a single unit. The new traction system is currently in the development phase and expected to launch in the second half of 2022. 
Cummins Hydrogen Fuel Cell Technologies
Cummins began developing its fuel cell capabilities more than 20 years ago and the acquisition of Hydrogenics accelerates Cummins' ability to further innovate and scale hydrogen fuel cell technologies across a range of commercial markets. 
In addition to acquiring Hydrogenics, Cummins also recently announced an investment in Loop Energy, a fuel cell electric range extender provider, and signed a memo of understanding with Hyundai Motor Company to collaborate on hydrogen fuel cell technology across commercial markets in North America.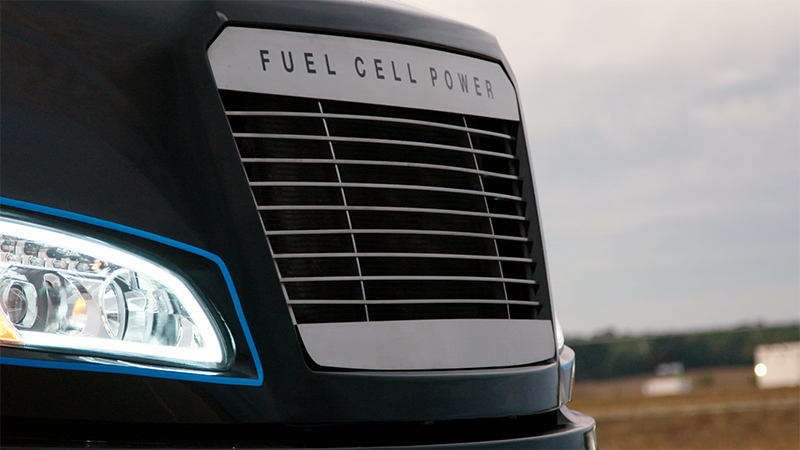 To showcase the latest hydrogen fuel cell technologies, Cummins displayed a class 8, 6x4 day cab tractor at NACV with fuel cell and battery electric power. The zero-emissions technology demonstrator was designed and integrated by Cummins and is suitable for vocational applications, regional haul, urban delivery operations, port drayage and terminal container handling. 
Additional Resources: Visit Cummins at the 2019 North American Commercial Vehicle tradeshow
Additional Resources: Learn how Cummins technologies are Powering A World That's Always On