A world of travels brings Clarissa to the Midwest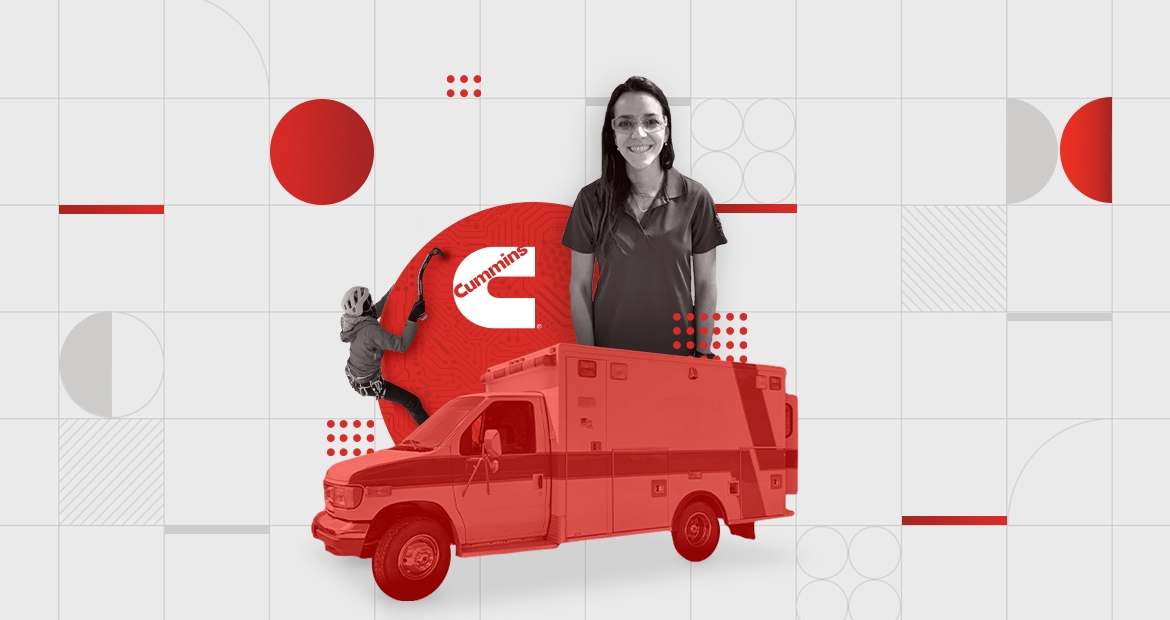 Only 13% of engineers in the U.S. are women. Though that number is expected to continue growing in the coming years, women interested in engineering still face significant challenges and obstacles when pursuing a career as an engineer. Clarissa Arriaga is one of the young women at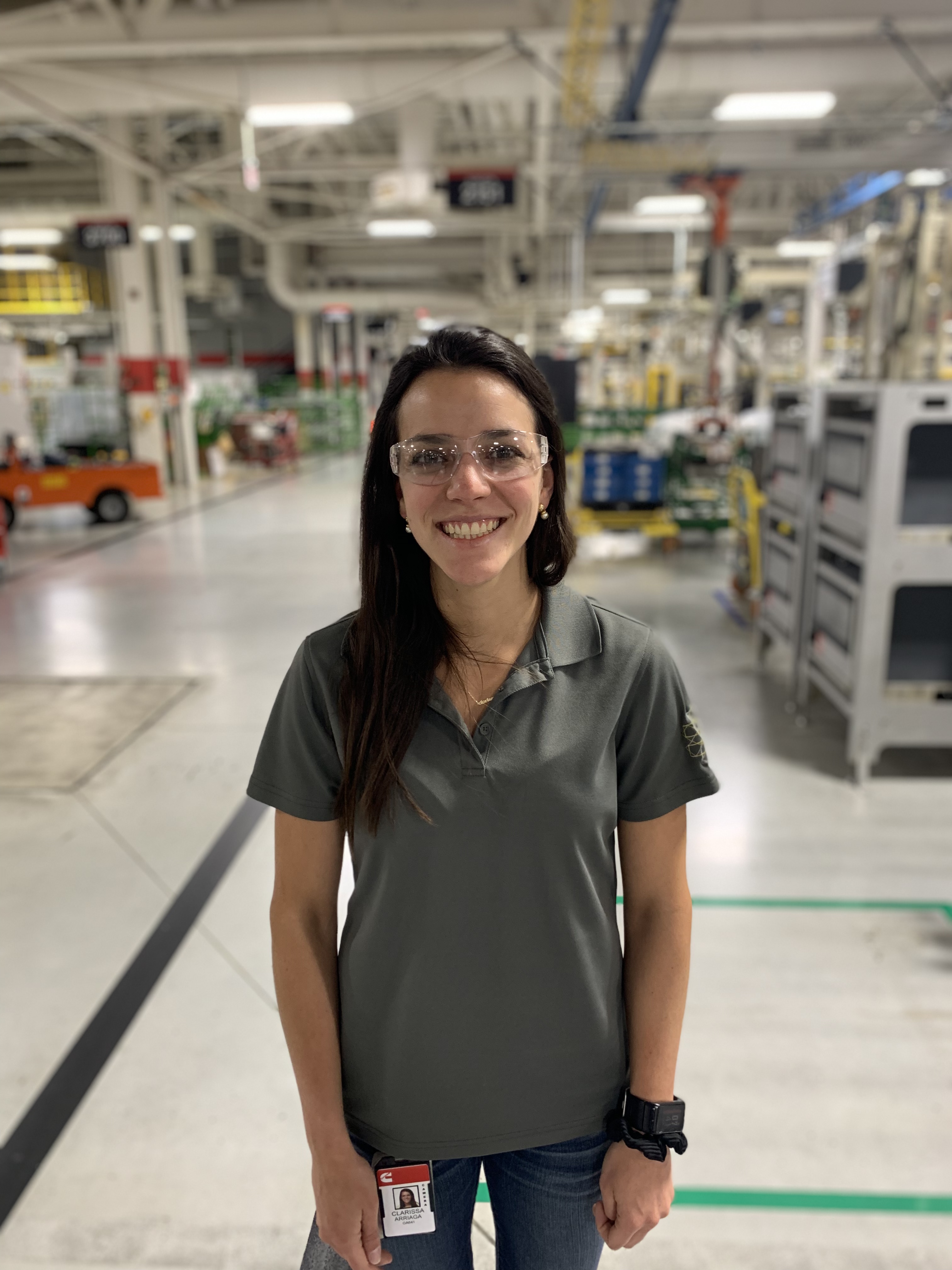 Cummins blazing trails for female engineers, present and future. As a manufacturing engineer at the Cummins MidRange Engine Plant, Clarissa values gender diversity and equality in her career. 

Inclusion in action
"In engineering, women are always trying to make sure they feel comfortable in a room. It's an aspect to working that most men in STEM don't have to think about much," she says. "At Cummins, I never really have to think about that either -- I already feel comfortable in my environment as an equal part of my team. A lot of women in STEM don't have that luxury."
Cummins is committed to building a diverse workforce where all people feel welcome, regardless of gender, age, ethnicity or sexual orientation. Inclusion is in our roots. J. Irwin Miller, long-time Cummins CEO, believed in the power of listening to all voices. To this day, we believe that no single gender, race or ethnicity has a monopoly on wisdom or innovation. 

So many teams are a mix of all different kinds of people. You can sit down at a table and have every perspective.
 
She continues, "You have eastern and western cultures, male and female, someone that's been there for 30 years and someone that's been there for one year. We see these differences in a positive way, because it brings new perspectives, ideas and personalities to the table."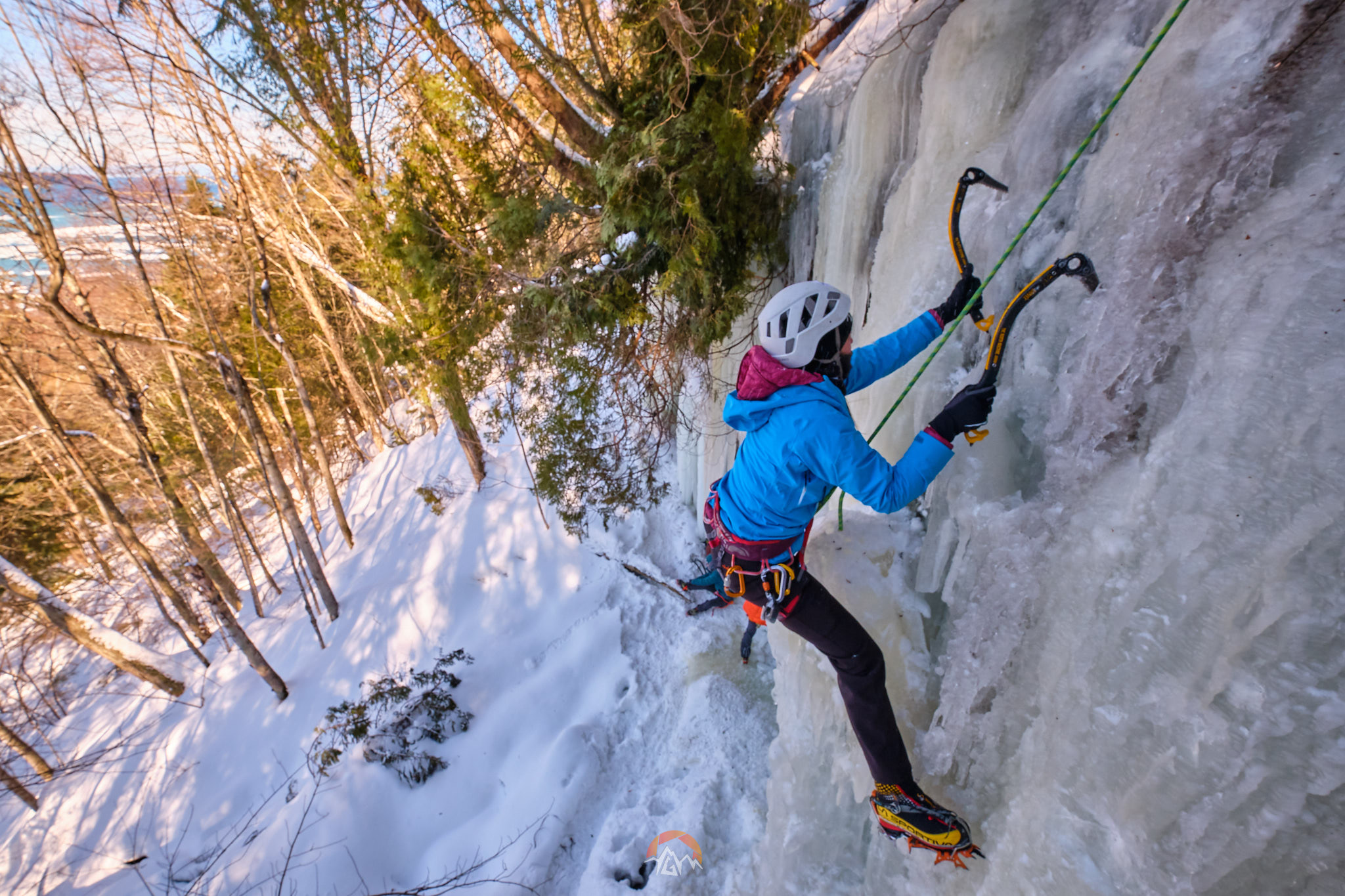 A world of experience, centered in the Midwest
Clarissa grew up in Venezuela, but she's always been a wandering soul. After living in Belgium, attending college in Venezuela, and finishing her education in Florida (USA), Clarissa landed an internship followed by a full-time position with Cummins in Columbus, Indiana (USA). It's not every day that a world traveler puts down roots in a small Midwestern city, but something about Columbus caught Clarissa's attention. 
"I'm a free spirit in Columbus," says Clarissa. "As an outdoorsy person, I can find so many ways to be outside here, no matter the weather or temperature. And the people of Columbus are so nice - it has the small town feeling with the activities and opportunities of a bigger city."
To fulfill her inner traveler, Clarissa and her boyfriend recently purchased an ambulance that they're remodeling into an RV they've dubbed "Amber the Camper" while documenting the entire process on Instagram. 
"The ambulance was already super sturdy and set up with cabinets and usable space," Clarissa says. "It's been a fun project to work on in my free time, and we can't wait to travel the country with Amber."

Empowered to live a balanced life
Work-life integration and the freedom to explore her passions are part of what makes Cummins a great fit for a free spirit like Clarissa. Flexible hours, independence and a strong support system help Cummins employees thrive in their personal lives while building a fulfilling career. 
"I wouldn't be able to do my job if I didn't have that balance," Clarissa says. "I need the free time to go outside, exercise and cook good food. That's what makes me who I am, so I can bring my own perspective and best self to the table at work."
As part of the Women's Empowerment Network at Cummins, Clarissa is passionate about helping other women take charge of their careers and navigate personal and professional development. The group plans events such as lunch-and-learns and educational talks about work-life integration, mentorship and more. 
I want to help women know they deserve a seat at the table. If you're the only woman in a room, it's an opportunity to prove yourself, open people's minds, and show them what you're made of.
Interested in a career at Cummins? Click here. 
Want to hear more from the Cummins team? Be sure to follow us on Facebook, Instagram, Linkedin, and Twitter for the latest stories and updates.