How will the future worksite reduce its environmental impact?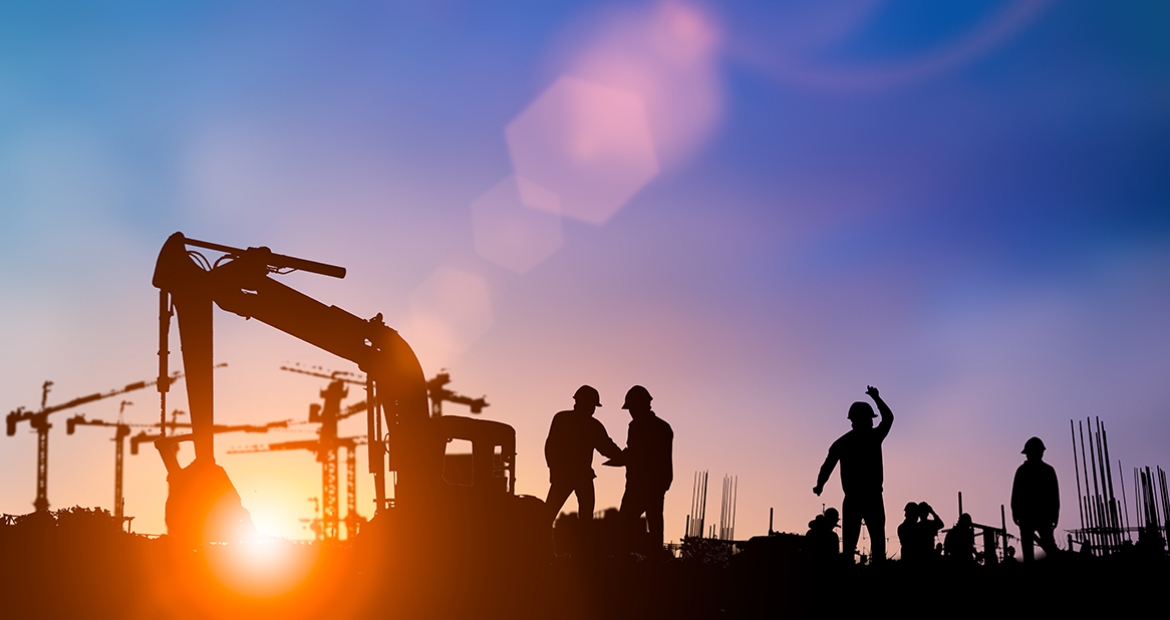 Today's cities are rapidly changing as they race to decarbonize. So, how does this impact the construction industry? According to the World Green Building Council (WorldGBC), 11% of the world's carbon emissions come from the construction industry; producing the materials and constructing the buildings. The WorldGBC issued a vision in September 2019, outlining how these carbon emissions could be reduced 40% by 2030 through many collaborative actions, including ambitious public procurement policies and clean and lean construction processes. 
Cummins Inc. is supporting this initiative through powering construction equipment on site. Our business strategy and product portfolio are evolving to meet the needs of our customers and the environment, holistically, with current and new technologies. But, how does this relate to the construction site of the future? 
Innovation: Powering the Worksite of the Future
For over 100 years Cummins has been a leader in advancing diesel technology. Efficient combustion strategies coupled with sophisticated air-handling and aftertreatment technologies have enabled Cummins engines to reach near zero emissions levels, exceeding many of the current regulations around the globe. The same technology advancements that contributed to reduced emissions have also produced higher power density, more torque and quieter operation than earlier engine versions. The latest Performance Series product line-up, ranging from 3.8L to 15L (75-503 kW), produces on average, 10% more power output and 20% more torque than their predecessors. Higher power density and more torque from these engines contributes to more productive machines, and in some cases reduces the size of the engine needed for the machine.  
Cummins will continue to innovate diesel engine technology, as we believe it will be an integral part of many industries for years to come. The higher horsepower from a smaller, lighter package seen in our Performance Series engines is a pointer to where we expect the development of advanced diesel to continue in the future.
Simultaneously, new technologies are emerging including electrified systems and hydrogen fuel cell. Solutions such as these will be needed as the construction community seeks to reach sustainability plans introduced by WorldGBC, local municipalities and other organizations. To demonstrate capabilities Cummins has worked with two well-known OEM partners, Hyundai and XCMG, to produce the world's first Cummins powered electric mini excavators featuring Cummins BM4.4E battery modules. Both machines eliminate gaseous tailpipe emissions and nearly eliminate operational noise. 
Mini excavators and other compact construction equipment are prime candidates for early adoption of these electric systems because of how and where they are typically used. These machines are designed for small and mid-sized projects requiring a lighter duty cycle than their larger cousins. Their compact size makes them a great fit for smaller crowded sites often found in densely populated urban areas. Coincidentally, urban areas are increasingly seeking noise and emissions reductions to comply with city ordinances and air quality targets. Other light and medium duty cycle applications such as wheeled loaders and telehandlers will also be good candidates for electric drive systems. 
Heavy-duty cycle applications such as full-sized excavators, graders and mobile cranes will continue to rely on advanced diesel such as the new performance series product line, or hybrid systems to get the job done for years to come. In a hybrid application, the drivetrain combines diesel and electric power for more efficient operation. This could be in a mild, parallel or series configuration depending on the type of machinery and its duty cycle. Whichever system is used, fuel consumption and emissions are reduced. From a business perspective, the savings needs to be enough to pay for the additional cost of the hybrid technology which is not always the case.
Similarly, fuel cells could be applied in much the same way a diesel engine is used in the hybrid system. The fuel cell delivers a steady electrical feed to the battery or batteries, eliminating the need for a recharge period. Fuel cell systems will allow heavy duty machines to act much like their diesel counterparts without impacting their performance or downtime, while being completely emissions free, aside from harmless water vapor. While theoretically this seems like a great option the business case just does add up yet. Sustainable production of hydrogen is also a challenge that needs addressing before hydrogen becomes a main stream fuel source for the construction industry.   
Ensuring Environmental Sustainability
Preserving the environment is an important initiative, and Cummins' dedication to affect change goes beyond the products. Our recently released PLANET 2050 strategy outlines how we will do our part to address climate change and other global environmental challenges. Future construction sites will adapt by improving the efficiency of diesel-powered machines and begin using machines with alternative fuels and other technologies to reduce their carbon footprint. Cummins will partner with our customers to deliver the right technology for the application at the right time.
Learn More and Join the Conversation
Join the conversation with #Cummins on your social platforms or visit https://www.cummins.com/engines/construction to learn more about our current and future product solutions. We also have Cummins experts around the world happy to answer your questions. Find your nearest Cummins professional by visiting care.cummins.com or calling 1-800-Cummins.