Celebrating D.W. Onan's legacy of philanthropy and passion for his community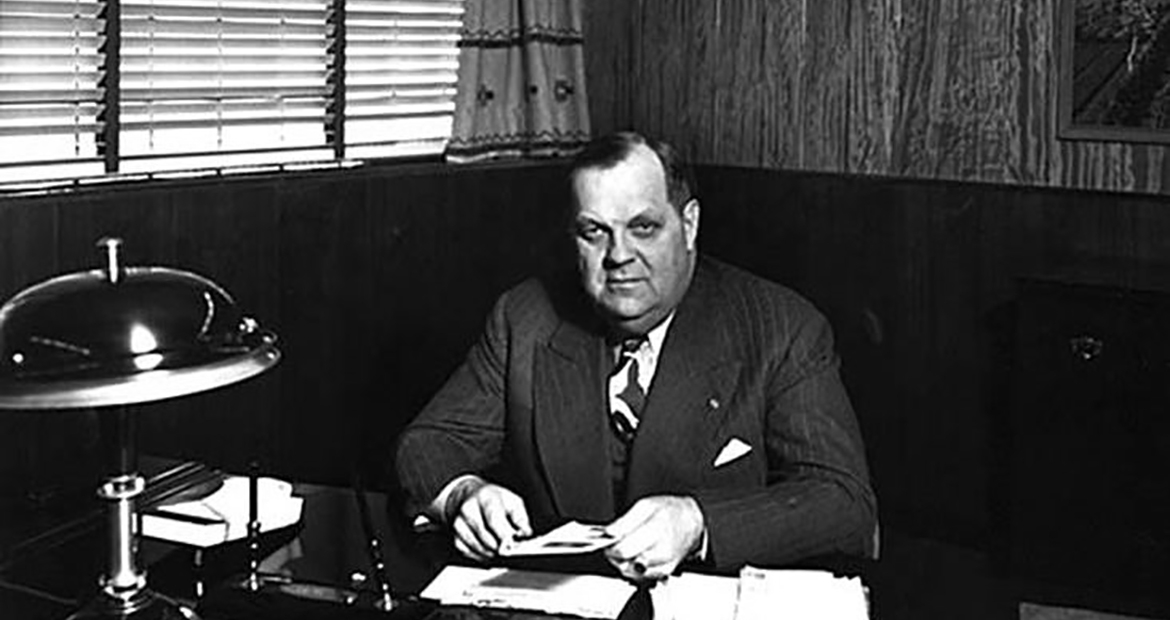 D.W. Onan, founder of the Onan Corporation (which later became Cummins Power Generation), was much more than a mechanic and inventor.
D.W. Onan was a devoted family man who spent much of his spare time with his three children, teaching mechanics at the Dunwoody Institute in Minneapolis, Minnesota, and being extremely active in the local community. Onan treated his employees as family, never failing to remember their first and last names, and could be seen on any day with his sleeves rolled up and in the thick of the work vis-a-vis his love of manufacturing and designing his own products.

His volunteer work was primarily focused on children, and he joined the local chapter of Optimist International, ultimately becoming the organization's president and serving a lifetime membership, which led to volunteer work that involved a boy's camp project. He also was elected president of the Minneapolis Civic and Commerce Association, which later became the Chamber of Commerce. In 1939, Onan helped co-found a local summer celebration known as the Minneapolis Aquatennial. More than 80 years later, the popular annual civic celebration remains a must-attend for many residents in and around the Twin Cities.

Probably one of his most notable contributions, however, happened in the mid 1940s when an epidemic of Polio affected both adults and children. Onan saw the children that were hurting, and although there was no cure or treatment for the disease, he learned of an Australian nurse by the name of Sister Elizabeth Kenny who had a therapy that reduced the amount of crippling and helped many children return to walking again. Unfortunately, she was not part of the medical community and was struggling to gain acceptance to try her therapy. Onan and others put together an organization that became the Sister Kenny Institute which allowed Sister Kenny to practice her therapy on those plagued by the disease.

Since then, the Sister Kenny Institute has merged with the Courage Center and is today known as the Courage Kenny Rehabilitation Institute, specializing in treating brain and spinal cord injuries, stroke, chronic pain, autism and other disabilities through advanced technologies and innovation. Assistive Technology (AT), any device used to improve the capabilities of those with a disability, is a crucial part of Courage Kenny. Today, Cummins employees continue to use their unique skills to modify, fix, design and install AT for Courage Kenny patients. With the aid of these technologies, Courage Kenny patients are able to live independently and participate more fully in their communities.

Onan's legacy continues to live on today both in the generators that Cummins continues to market around the globe as well as the countless lives that have been touched because of his passion for his community.