Power Generation celebrates 100 years: The beginning of the Onan Corporation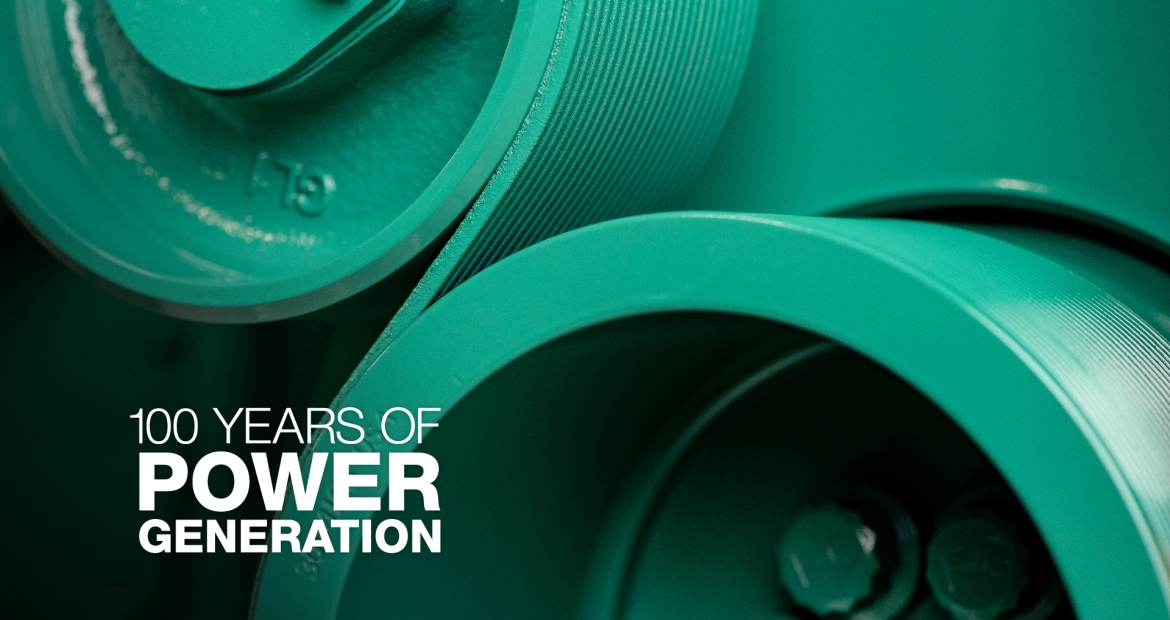 Much like Clessie Cummins, D.W. Onan was a man of humble beginnings. Born in Moorhead, Minnesota (USA) on July 4th, 1886, D.W.'s love for mechanics came from his father, a railroad worker who enjoyed tinkering with things around the house. After his father's death, D.W. dropped out of high school at 14 to support his family and started his first job at a power plant. He then briefly worked at a skating rink, but the dream to someday own a business pushed him toward the growing automobile industry.
He began working for P.J. Downes Co and later the Reinhard Brothers Company, where he shared his vision of starting a business focused on repairing broken parts of an automobile. The owners loved the idea and put Onan in charge of this new department. Within 10 years, Onan was supervising 50 mechanics and completing between 100-125 repairs a day. He personally trained each of the mechanics working for him.
However, Onan's dream of owning his own business was still a passion he longed to fulfill. So much so that as he designed and built specific tools to help his mechanics complete repairs quicker and safer, he insisted that the Reinhard Brothers owners know that he maintained the design rights and they were not allowed to manufacture or sell his tools. Eventually Onan left the Reinhard Brothers and with $100 borrowed capital to start his own business manufacturing and selling auto repair shop tools and equipment out of his basement. In 1920, the Onan Corporation was established and shortly thereafter, Onan moved into a larger building for his growing business and continued to increase his portfolio of tools.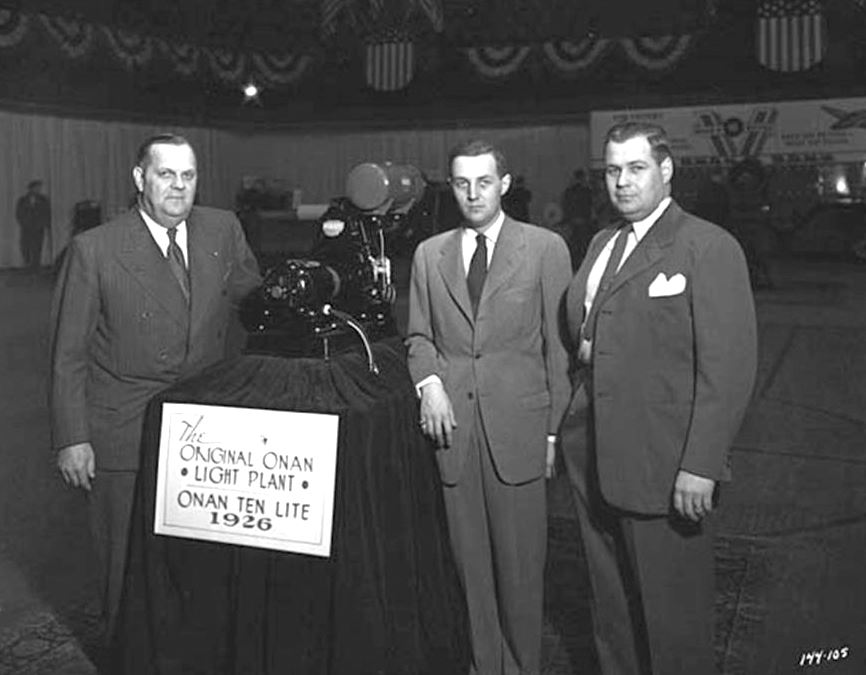 In the summer of 1926, one of DW's fishing buddies, George VanWagenen, asked him for a favor. He had a fishing cottage on Lake Mille Lacs, and he needed electric lights at it. He said he didn't want to fuss with kerosene lamps nor batteries all the time. He asked D.W. to design a generator with a gasoline engine that he could use when he was at the cottage and 'forget about it' when he wasn't. D.W. was intrigued with the idea, and set about with his partner, his 16-year-old son, Bud, to design and build a gasoline- driven generator set.
D.W. and Bud worked for several months to create this generator and presented Mr. VanWagenen with a 300-watt, 115-volt direct current generator set. After a few more tweaks, the Onans increased the power to 350-watts, and called the generator the "Onan Ten-Lite Generator" as it had enough power to provide for ten 30-watt light bulbs. They sold the generator for $99 plus $12 for the ten 30-watt light bulbs and wiring. Thus, the first Onan generator was born.