A career in New Power gives Sujin the power to help drive sustainable travel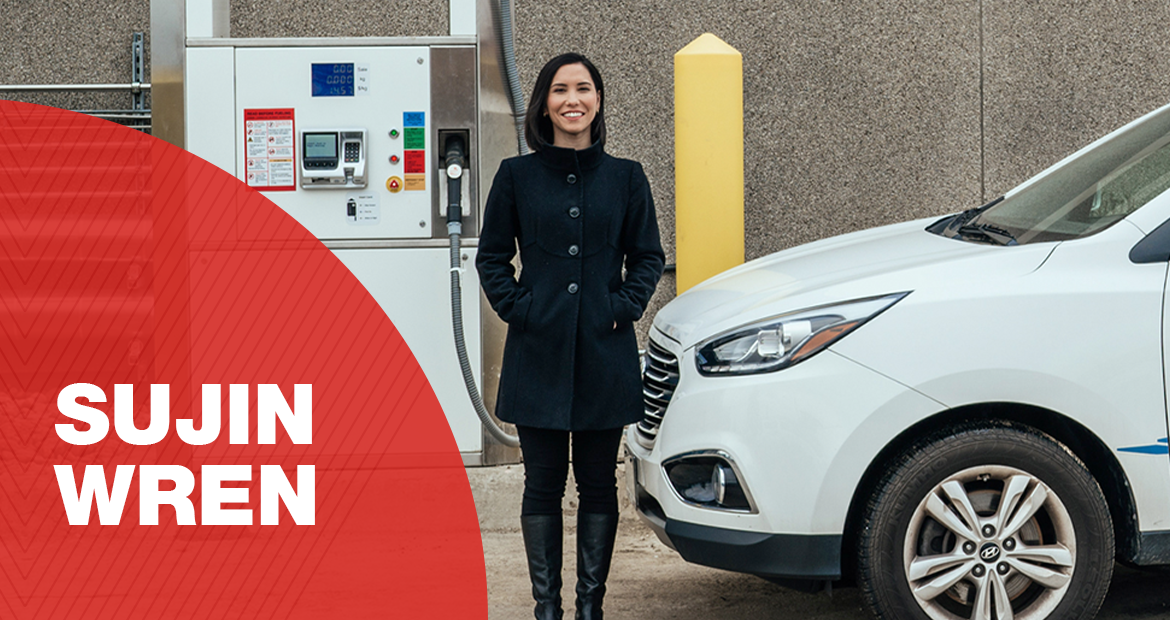 Through most of her career, Sujin Wren has worked in the energy industry, with an increasing focus on the sustainable energy sector. As a frequent traveler and having lived in three different countries, Sujin has a personal interest in transportation and knows it's more than just a local environmental consideration. 

I have always been driven by the concept of leaving the planet in a better place for future generation, and I hope to provide the means for our future generations to travel further and explore more with a lighter footprint.

Since 2017, Sujin has been focused on fuel cells and related hydrogen technology. In her current role as a Hydrogen System Project Manager, she is responsible for ensuring projects and programs are executed from start to finish. Her role involved steering several different functions to achieve a common goal and synthesizing information from various stakeholders. It requires having a bird's eye view to find and leverage commonalities between projects and products while also digging into details when needed. 

Creating real change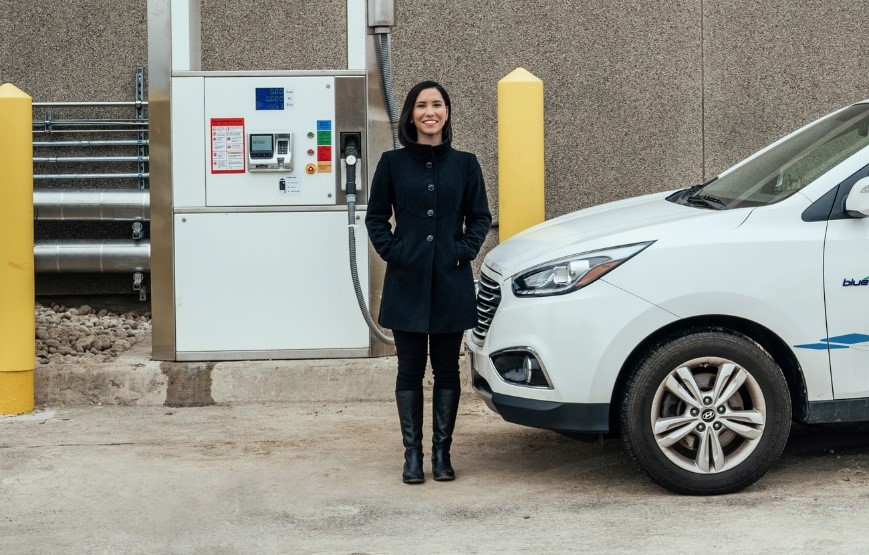 Thrilled to be working in an industry that stands to make real change in the transportation sector through the integration of sustainable energy, Sujin has found reward in her efforts. She has had the opportunity to work in both the fuel cell and the electrolysis sides of the business. In addition to helping launch two new hydrogen fueling stations, she is currently managing a program involving a fuel cell system for a commuter train in Europe. "I take pride in our contribution to a cleaner transportation sector, and currently I really enjoy working in the rail mobility sector. I see a very bright future in hydrogen power trains." With a collaborative management style, Sujin enjoys drawing from a wide range of expertise that her colleagues offer.

There are so many talented individuals at Cummins with in-depth knowledge and skills and who understand the ins and outs of hydrogen technologies. I try to tap into that knowledge base as much as possible.

Striving to give team members ownership, responsibility, and accountability, Sujin believed this approach to the work leads to a more productive, cohesive, and successful team. It is necessary in an environment where almost every project is new. "I feel like it's a continuous learning experience," she states. "I am motivated by my team's knowledge and supportive team atmosphere. We are accustomed to dynamic change in the industry and in our approach to the technology."

Progress doesn't stop
It is this familiarity with change that allowed her team to also adapt quickly to the changes imposed by COVID-19. The quarantine has certainly changed her workday routine, but it's not slowing down progress. "We are utilizing technology and finding new ways to accomplish tasks with the same philosophical approach we use to troubleshoot project challenges with innovation and tools." Sujin works primarily at home but still regularly visits the Mississauga, Canada, fuel cell and hydrogen technologies facility to oversee production and design work. "Even though conditions are different, I am finding new pleasures in working from home and new pleasures in visiting the office, and COVID-19 has certainly impacted my perspective on my day."

Realizing wonder
An avid world traveler and world resident, Sujin has also lived in South Africa for a work placement and the UK for her master's degree and is often on the move, recently completing two cycling trips in Italy and Norway. The shelter in place has sidelined many of her short-term travel plans, but she hopes to find herself in Patagonia on her next trip, one of the world's premier hiking destinations. Always looking to see some wonders of the world, she also looks to realize the wonders of clean energy for transportation. 

Travel has always been important to me and making the world accessible to more people with less of a negative impact makes me feel good about my role in this industry.
Interested in learning more about New Power at Cummins? Explore our careers. 
Want to hear more from members of Cummins' New Power team?