Pramod's career in New Power is fueled by his passion for new technology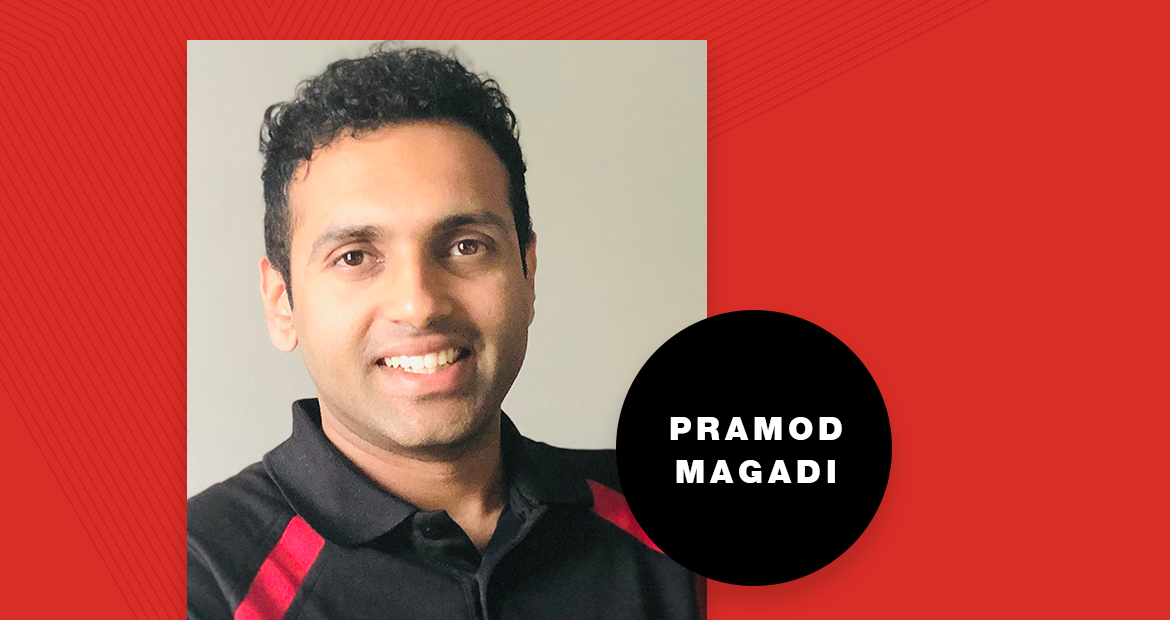 Pramod Suresh Magadi loves new things. He is fulfilled by the prospect of what could be and is energized by new technologies. With his career in New Power, he partners with customers on a new frontier of renewable battery solutions. 
I've always been attracted to novelty. As a child, I wanted to explore the newest video games; as an adult, I've switched out my laptops and other devices often because I want to keep experiencing new capabilities; and as an engineer, I'm curious about how new technologies can make a positive difference in the world.

Opportunity meets passion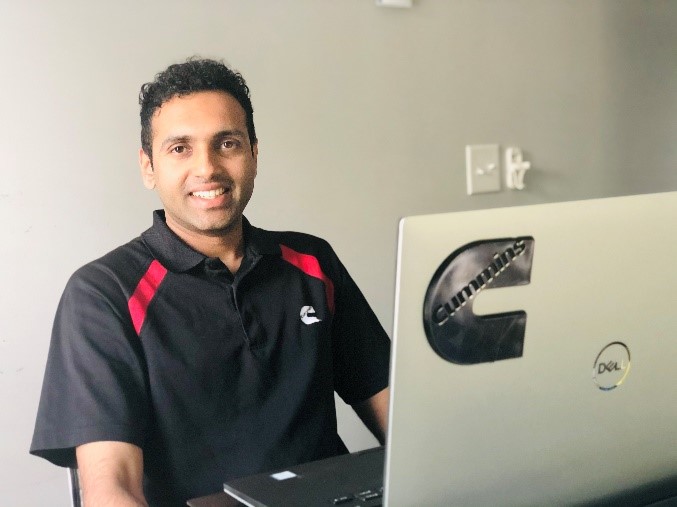 Pramod joined Cummins right after completing his graduate program and over the last six years, he's become an adept Controls Engineer. His Cummins journey started in the Engine Business Unit (EBU) where he developed and maintained the software that ensured proper functioning of programs used for servicing and manufacturing of engines. He worked within the EBU for three years before his passion for new technology pulled him to the New Power Business Unit. 
"I told my manager that I was interested in battery technology and when the team was planning to deliver batteries to our urban bus customers, there was a need for a Controls Engineer and my manager extended that opportunity to me."
For the last three years, his responsibilities in New Power have evolved and today as a Controls Engineer on the electric bus application team, Pramod is responsible for integrating our batteries with electric vehicles (EVs). 
"I mainly work on gathering requirements from customers and other sources, validating whether the product meets all specified requirements prior to delivery, solving issues that are reported during field testing and tuning the calibrations to meet specified needs."
He and his team work with our customers who manufacture EVs to ensure that we offer the best solutions to power the success of each customer. 

Team work makes the dream work
Pramod is based in Columbus, Indiana, but works with a team that spans across the United States and around the globe. In addition to his direct team in Columbus, Pramod's duties lead him to interface with colleagues in Talent, Oregon (USA); Milton Keynes (United Kingdom); and India. Four different time zones, and yet, Cummins' values of excellence, teamwork and caring are common threads that run across the team. 
I work with a team of dedicated people who tirelessly rally around our shared goal of developing a superior product for our customers. There's a sense of community and collaboration so we work as a united team that supports other.

Pramod's fascination with new things helps him easily adapt to change. In the wake of COVID-19, like much of the world, his working arrangement has been altered, but he remains unfazed. 
"Our team has a face-to-face culture where we would much rather be able to walk over to a teammate (where possible) and quickly discuss a matter, but now we have to do it over the computer or maybe even a virtual meeting. Nonetheless, my team and I have leaned more than ever into the capabilities for online virtual communication available in the company and we keep pressing on."

A culture of curiosity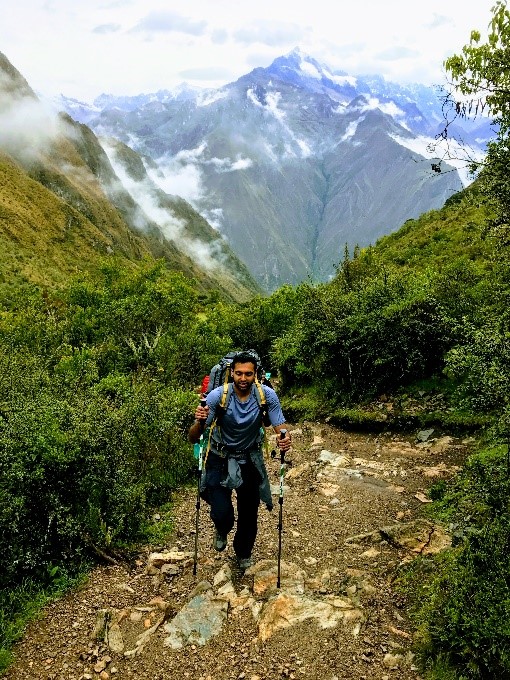 To stay connected with the new and the possibilities of the future, Pramod never stops learning. 
"My life motto is 'Stay hungry; stay foolish,' which is a quote from Steve Jobs. I found that the best way to do that is to keep running towards the difficult work and being curious enough to volunteer for projects outside my comfort zone because they present the best rewards for my growth and learning."
For him, New Power is fertile ground for continuous learning, allowing him to keep exploring new possibilities and tinkering with what could be possible. 

New Power has a start-up environment where people are willing to try new things. With battery technology, the status quo is changing everyday so when someone presents a new position backed by accurate data, we try it."

When asked about what motivates him, Pramod shared that he derives satisfaction from completing a project and seeing a product perform as it should. 

I saw a cool drone video of the GILLIG bus on the slopes of Utah and I felt so proud to have been part of the team that worked to make it perform like it does. Seeing the video also reminded me how exciting it is that Cummins is positioning itself well for the market needs of the future.
Interested in learning more about New Power at Cummins? Explore our careers. 
Want to hear more from members of Cummins' New Power team?