A view from China: The new normal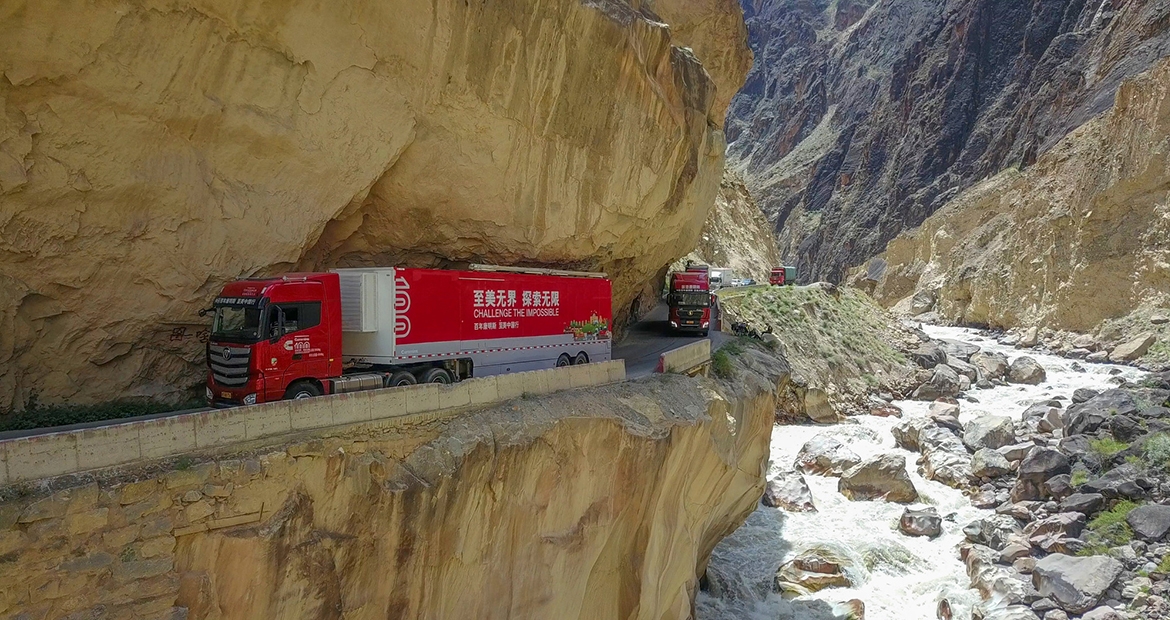 Cummins and the Billion Dollar Roundtable hosted a webinar aimed at helping business leaders move beyond the uncertain business climate with an eye towards the future.
The entire world has been tested by the COVID-19 pandemic, with businesses containing operations in China being some of the first to respond under the international spotlight. 
Recently, Billion Dollar Roundtable (BDR) co-hosted a webinar with leaders from Cummins China to address how the company, as well as other businesses, can move beyond the uncertainty and begin the process of looking forward. 
Nathan Stoner, Vice President for Cummins' China Area Business Operations, led attendees through a discussion on how to deal with the pandemic, and provided insight to global business leaders on how to deal with this new space. 
Specifically, Stoner spoke to how Cummins responded with being one of the first companies to face the virus and its repercussions. 
"The first phase of the pandemic felt like a lockdown. Everything almost ground to a halt," Stoner said.
"In China we didn't have the benefit of seeing what was happening elsewhere in the world…But after a month or so, we started to see the demand for some things - especially those linked to critical industries – increase." 
While Cummins is now completely reopened in China, earlier this year the company made some extreme, but overall smart business decisions on what to do. 
First, the company shut down everything in an effort to stop the spread as quickly as possible. Businesses operating in China did not have the luxury of following others' lead, so decisions made by business leaders in the country would soon act as a blueprint for other companies around the world. 
In addition, as Cummins leaders recognized that demand for medical supplies was mounting, they realized that the company had the infrastructure and tools to help produce some of these supplies.
Early on, it was a struggle of trying to help the needs of the country without restarting production. A weekly battle of supply and demand developed, proving difficult for Cummins China to meet demand while a significant portion of its local workforce were at home. 
Fortunately, things would soon improve.
Eric Ye Zhang, Direct Purchasing Director – Cummins China, joined Stoner during the webinar and spoke not only about what the work environment was like, but how countries still in the thick of the pandemic need support. 
"Demand and supply are usually out of sync because different parts of the world are in different phases of the COVID-19 development," Ye Zhang said. "Different governments, even local government, could take a very different approach toward the pandemic which brings about challenges." 
For Ye Zhang and Stoner, they have some advice for executives leading companies currently operating in areas still experiencing lock down. 
First, it's important to place an increased focus on the safety of your employees, not only at work, but on their safety at home, school and anywhere else they may be spending an increased amount of their time. The health and safety of Cummins employees was – and still is -the top priority for Cummins leaders. 
Ye Zhang also suggests that leaders retain flexibility when it comes to employees coming back to work. If some employees feel safer working from home and continue to be productive, it is important to work with them to accommodate.
Lastly, there is great value in being open and transparent with suppliers about the struggles companies are facing. Many suppliers are likely facing similar challenges, but transparency is key in helping one another overcome difficult circumstances. 
Overall, China offers a great example of how to start to reopen safely and effectively while putting people first. Continued communication, planning, and emphasis on safety are key to making it through the pandemic throughout the world.
Watch the webinar in its entirety below