Trade activity to urbanization, trends driving the future of rail industry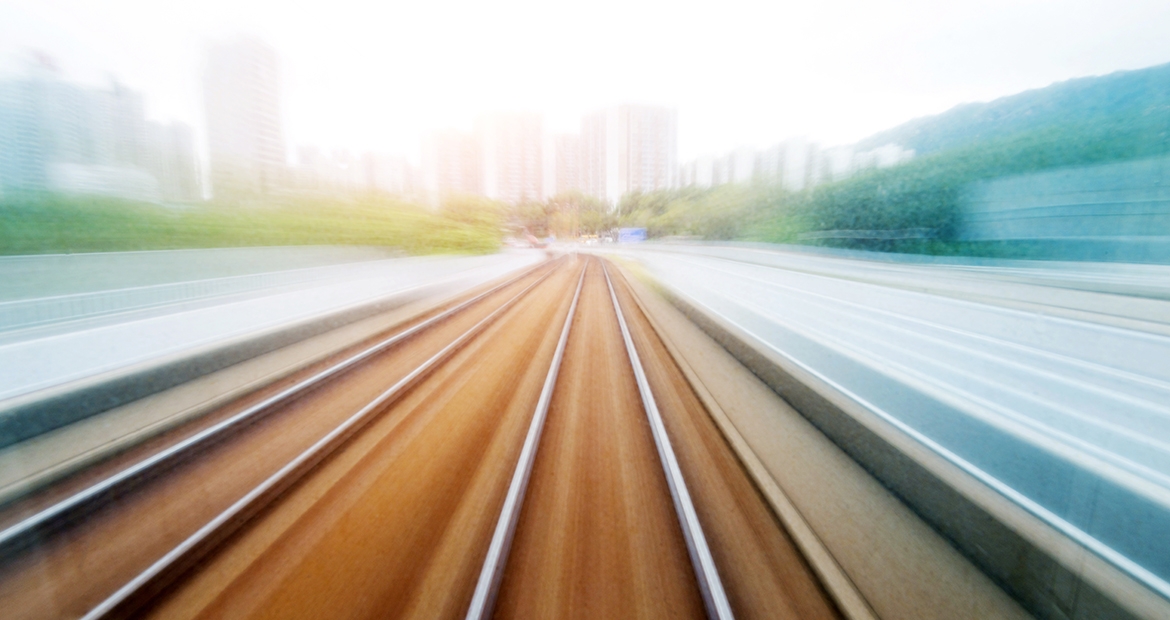 Over 50 tons. This is the amount of goods transported annually, per person in the U.S. This shouldn't be surprising given the device you are reading this article on is likely made from several different minerals and multiple sub-components. These get mined or manufactured at different locations then transported to various locations in-between, before getting shipped to you. 
The transportation sector is one of the pillars of our modern world, and rail is a critical component of this eco-system. This article spotlights a few trends impacting the future of the rail industry to help your organization succeed and keep your perspective of the future fresh with these insights. Let's look at these three trends influencing the rail industry this decade.
No. 1: An urbanized world needs more efficient ways to transport people
It may be difficult to imagine that only a third of world's population lived in urban areas just a few decades ago. In comparison, more than half of world's population live in urban areas today. 
There are good underlying reasons for urbanization: people move to urban areas to prosper, find better jobs, and to get access to education and health services. Meanwhile, urbanization also has its damaging side-effects; we live in urban areas where some face water and air quality issues, poverty and limited housing. When it comes to transportation, congestion and the environmental impact are commonly called out as two side effects of urbanization.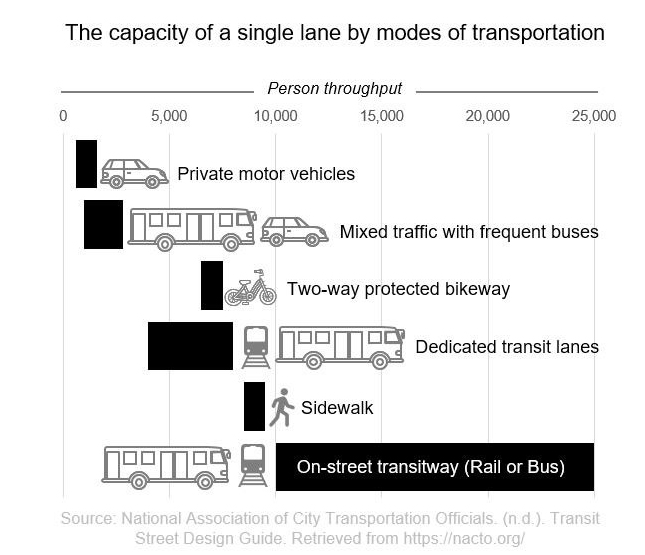 On the bright side, emerging technologies in the energy sector combined with advancements in connectivity help us create more efficient transportation solutions. These include electric buses, autonomous cars and of course, modern trains.   
Modern trains feature innovations such as the use of renewable fuels, sensors and IoT devices. These enable autonomous operation, increased safety and a reduced carbon footprint. Moreover, rail transportation continues to offer the highest capacity per hour to serve people's travel needs in a transitway setting 1.
Going forward, urbanization is expected to increase the demand for rail transportation within and across urban areas.
No. 2: Expanding middle class consumes more; increasing the transportation of goods
2018 was the first year 50 percent of the world's population had enough discretionary spending to be considered "middle class" or "rich," according to The Brookings Institution 2. 
There are two sides of this story. On one side, the middle class is under pressure with weakening job security and stagnating income levels. Moreover, the on-going COVID-19 pandemic puts increasing strain on our economies. On the other side, a growing middle class means increasing the number of people with higher purchasing power. This results in increasing trade activity and traffic of goods.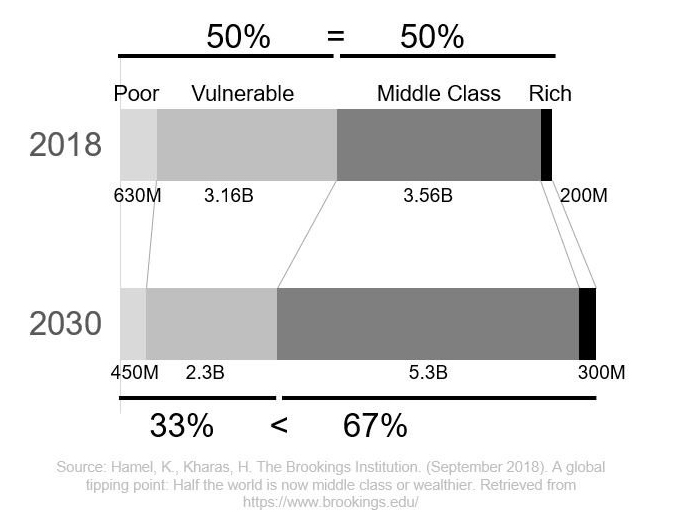 Think of how frequently you replace your electronic devices and the extensive supply chain behind these simple purchases. Minerals to be transported to mills to produce metals. Then these metals get transported to factories to produce goods. These goods get transported to warehouses, then to consumers. Trains have long been a critical component of the transportation eco-system that facilitates this freight movement. 
Going forward, the continued expansion of the middle class is expected to fuel the growth in the rail industry when it comes to freight transportation.
No. 3: Our environmentally conscious society demands greener modes of transportation
Seventy-five percent of the respondents to a PEW Research Center survey were particularly concerned about helping the environment 3. 
The transportation sector gets the spotlight when it comes to helping the environment by reducing greenhouse gas (GHG) emissions. This is partially because the sector produces 15 percent of man-made GHG emissions globally, and is second only to the electricity and heat sector4.
Rail has long been considered as one of the most environmentally friendly modes of transportation both for goods and people. In fact, it is estimated that rail moves 40 percent of freight measured in ton-miles, but is responsible for only 8 percent of freight transportation carbon emissions 5. Meanwhile, there have been significant advancements in road transportation over the last decade to lower environmental impact. These advancements range from trucks powered by hydrogen fuel cells to buses powered by fully electric drivetrains.
The rail industry is also reducing its already low environmental footprint. Trains powered by electricity supplied through overhead power lines have been in use for a long time. Nowadays, some of these trains produce zero carbon emissions when the electricity used is produced by renewable sources. There is also growing interest in powering trains with hybrid solutions featuring hydrogen fuel cells. In fact, Coradia iLint, launched in France, is one of the first passenger trains powered solely by hydrogen fuel cells and produces zero emissions at the point of use.
It is an exciting time to be in the rail industry where the macro drivers such as an expanding middle class and urbanization increase the demand for the industry's services. Moreover, societal changes coupled with emerging technologies in energy and connectivity create the room for the industry to transform itself into a high-tech sector.
Sign up below for Energy IQ to receive periodic energy focused insights. To learn more about solutions Cummins Inc. offers in the rail market, visit our Rail section.
References: 
1 National Association of City Transportation Officials. (n.d.). Transit Street Design Guide. Retrieved from https://nacto.org/
2 Kharas H., Hamel K. (September 2018). A global tipping point: Half the world is now middle class or wealthier. [Web page]. Brookings Institution. Retrieved from https://www.brookings.edu/ 
3 Anderson M. (April 2017). For Earth Day, here's how Americans view environmental issues. [Web page]. PEW Research Center. Retrieved from https://www.pewresearch.org/
4 Center for Climate and Energy Solutions. (n.d.). Global Emissions. Retrieved from https://www.c2es.org/
5 Webber M. (May 2019). Freight trains are our future. Popular Science. Retrieved from https://www.popsci.com/