First responder praises response from Cummins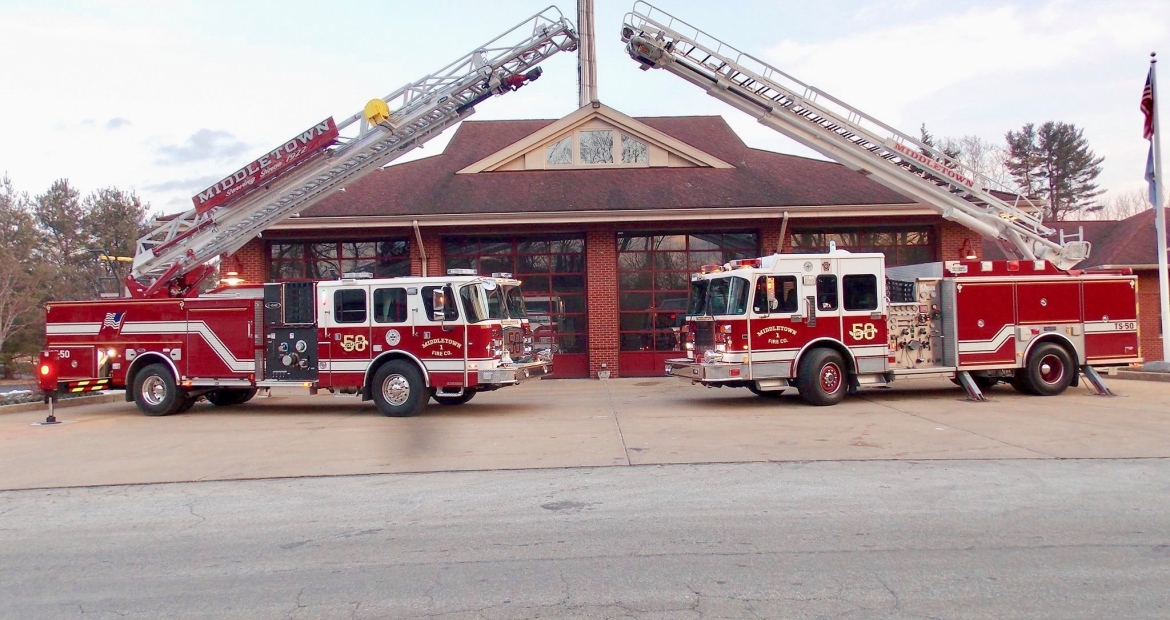 Cummins can only power a more prosperous world if society's most essential functions are thriving. 
Hospitals cannot lose power, semi-trucks cannot break down and first-responder vehicles need to be ready for any call. In all of these scenarios, customers depend on Cummins powered products to maintain the world's most essential functions. There is no time for error or malfunction.
That is why Cummins Care is standing by, ready to support any service request at a moment's notice. The Chief Engineer at the Middletown Fire Co. in Media, Pennsylvania, experienced this first hand when his department's E-One Ladder truck was having mechanical issues in late March as anxiety was growing over COVID-19 in his community.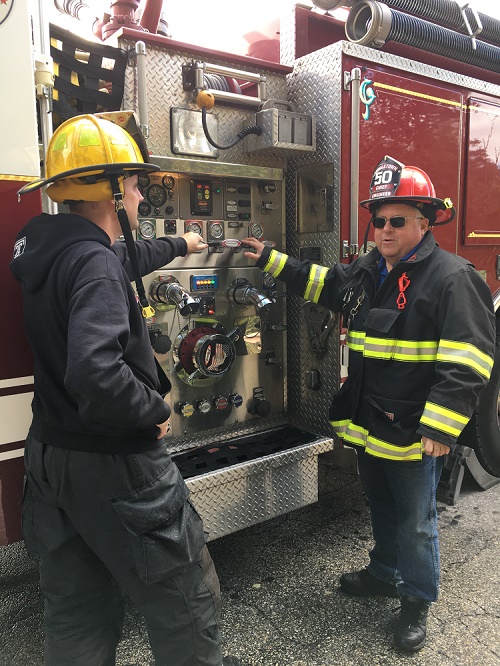 Bob Tull has been a volunteer at the township fire department for 50 years and has been involved with apparatus ordering and design since 1972. With his decades of service comes many interactions with chassis providers, engine manufacturers and service technicians.
Therefore, a head-nod from a gentleman with his wealth of experience means just a little bit more. A customer visit that leads to gracious thanks and a call for continued partnership is one to be remembered. 
On Monday, March 27, some minor repairs were being completed on the Middletown E-One Ladder truck. During some standard evaluations, a tech noticed the vehicle's oil pan appeared to be unusually wet.
The truck, which had been purchased in February of 2019, was still under warranty so Tull called 1-800-CUMMINS. Within the hour, a Cummins Sales and Service technician had been scheduled to visit the department the following morning between 7 and 8 a.m. 
Arriving at 7:05 the next day, Carlos Ocasio soon identified that the issue was more complex than initially anticipated. After a quick call, the decision was made to repair the vehicle immediately – which required having replacement parts delivered to the station that very day.
In a letter, Tull said Ocasio's service was completed "in what perceived to be record time," adding that Ocasio was "extremely courteous and careful," and "VERY knowledgeable about the apparatus." Furthermore, during the COVID-19 pandemic, he said Ocasio was cautious and considerate in his presence, wearing a mask, maintaining six feet of distance and wiping everything down. 
Aside from performing maintenance on the ladder truck, there were a couple valuable outcomes from the day that Ocasio spent at the Middletown Fire Company. First, and most important, a first responder vehicle is still in commission to answer any critical needs. Cummins Care ensures that first-class service is prioritized for communities' most essential operations.
Second, a customer was pleased enough by his experience with Cummins' service he felt compelled to write a note about it. Tull mentioned in his letter that this was his station's first Cummins engine and he "wanted to say how impressed the members of the department were with (Ocasio) and also the response from (Cummins') organization." 
The sensitive state of the world today calls for timely, educated and productive service. Not because customers are impatient, but because there are lives depending on the company's products across the globe. Cummins stands by its commitment to deliver dependability during the times it is needed most.
The company can only power a more prosperous world if its most essential functions are thriving. That means responding to first responders with the help and support they deserve.