Doing our part: Increasing digital inclusion through technology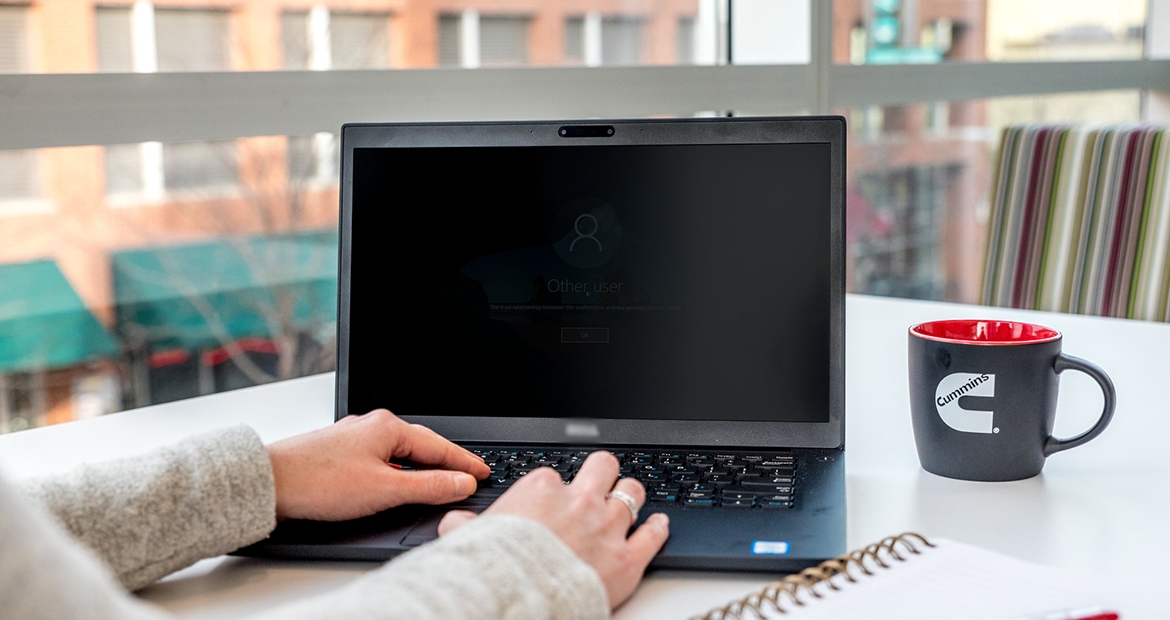 This year marks the ninth Global Accessibility Awareness Day (GAAD), an annual observance dedicated to encouraging the world to talk, think and learn about digital access, inclusion and people with different disabilities. 
At Cummins, we have a deep-rooted commitment to empowering our employees to reach their full potential by working to ensure a truly diverse, accessible, equitable and inclusive environment. For Dennis Heathfield, Executive Director of Inclusion – People with Disabilities and Veterans at Cummins, the opportunity to join GAAD and help the organization amplify its mission is a no brainer.
"Our goal is to reduce barriers to employment for people with disabilities and having accessible technology is a first step in that," Heathfield said. "We are proud to recognize Global Accessibility Awareness Day and partner with our employees to ensure they have technology to meet their needs." 
Making technology accessible
As a company with more than 60,000 employees around the world, efforts to create an inclusive work environment extend to the technology Cummins employees use to perform their jobs, including websites, software, computers and mobile devices. 
The company's aim is to enable employees to fully and independently understand, navigate and interact with technology functions and features easily and effectively. 
"We believe that technology is for everyone," Heathfield added. "As a company with a rich history of diverse and inclusive policies, we continuously look for ways to make the tools our employees use every day more accessible for users of all abilities." 
From speech recognition software to captioned telephones (CapTel), the following portfolio of solutions – available to Cummins employees around the world – highlights the company's continuous efforts to ensure that employees get the most from their technology. 
Speech Recognition Software - The enterprise-ready speech recognition solution converts speech to text empowering employees to create high-quality documentation faster and more efficiently.
Text Prediction Software – AI-powered text predictions help employees avoid typing the same text over and over again in applications they use every day.
Magnifier/Reader Software – A magnifier/reader is a fully integrated magnification and reading program tailored for low-vision users. Magnifiers/readers enlarge and enhance everything on an employee's computer screen, echoing their typing and essential program activity, and automatically reading documents, web pages and email.
Captioned Telephones - Designed exclusively for individuals with hearing loss, captioned phones (CapTel) work just like any other phone, but users can listen and read word-for-word captions of everything said over the phone.
Ways you can help
Ready to take action? Learn more about GAAD and obtain guidance on how to improve digital accessibility in your workplace by visiting Global Accessibility Awareness Day online, and read about Cummins' long history of diversity and inclusion. 
You can also help spread the word about GAAD on social media by joining the conversation and tagging your posts with #GAAD and #InclusionAtCummins.