Employees find ways to give back in China despite COVID-19 crisis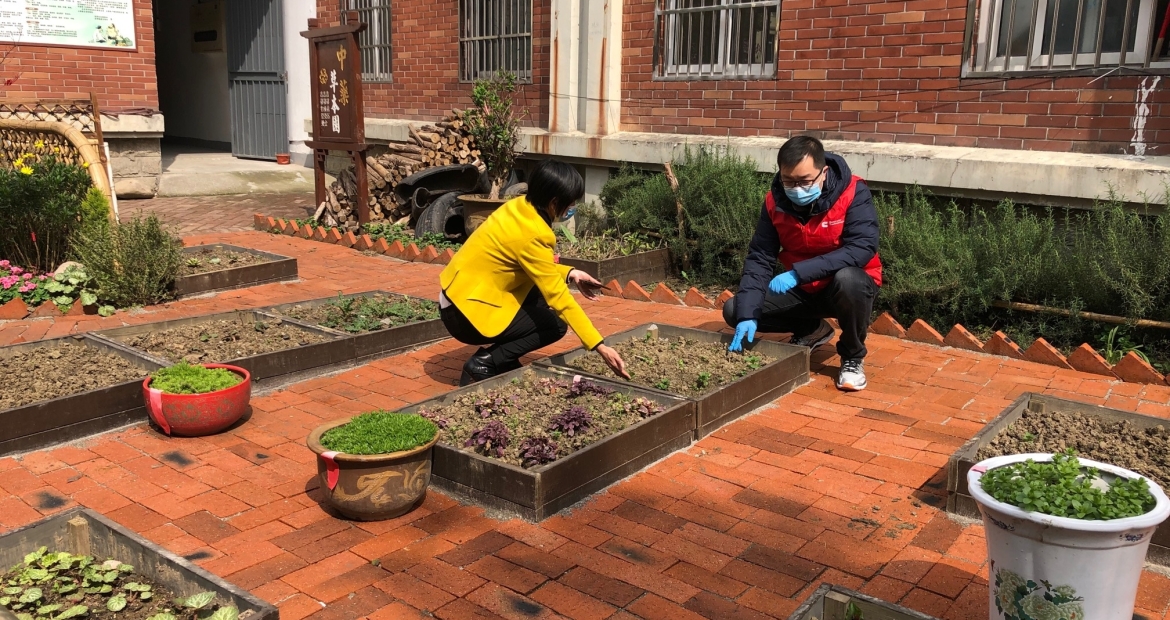 When the COVID-19 outbreak struck China early this year, everyday life as people knew it stopped. Factories shut down. Schools closed.  Anxiety was high. 
Cummins employees across the country, however, continued to seek and secure ways to help their communities. 
In March, for example, Cummins Generator Technologies (CGT) in Wuxi joined efforts to secure critical supplies for those in need in Shuofang and Jixiang, two neighboring communities of Wuxi.
Some of the supplies were donated to a long-time community partner, the Wuxi Children's Welfare House, home to 300 orphaned and disabled children. The facility provides rehabilitation therapy and assistive technology support to residents.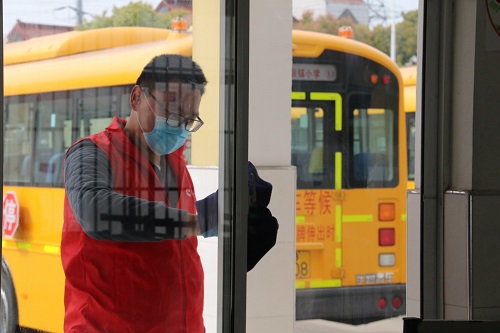 THEY DIDN'T STOP THERE
As concerns from the COVID-19 pandemic started to lessen, CGT Wuxi employees also helped prepare a local school for reopening. Zhangzhen Primary School, which supports migrant children, needed help ensuring its environment was safe for its returning students and teachers. 
The school resides in a densely-populated area, increasing its demand for pandemic preparedness.
In April, more than 50 CGT employees donned the appropriate personal protective equipment and helped the school disinfect its 26 classrooms and playground. The volunteers also ensured the school had the necessary supplies to operate safely.  
PUTTING TECHNOLOGY TO WORK
With a similar focus on helping school-age children, volunteers from the Beijing Foton Cummins Engine Company (BFCEC) shifted their Power Class offering online in early March. The
class, which focuses on the environment and is geared toward students in the second grade, has reached more than 120 students of the Yanjing Little Swan School. 
The activity is ongoing, and they expect more and more BFCEC employees to join the effort as volunteers.
"The COVID-19 pandemic posed the greatest ever challenge to our lives and our work, and also how we serve our communities," said Xuezhe Gao, Executive Director of Legal and Corporate Affairs of the China Area Business Organization at Cummins.
"I'm thrilled by our CITs (Community Involvement Teams) continued passion and commitment to serving our communities, identifying and addressing their present and immediate needs, and also seeking creative ways to carry out much of the work."
 
Community leaders, including the principal of Zhangzhen Primary School, expressed their appreciation for Cummins' long-time support and the current volunteer efforts to keep students and teachers safe as recovery efforts continue.