Indy branch keeps essentials moving at 'Crossroads of America'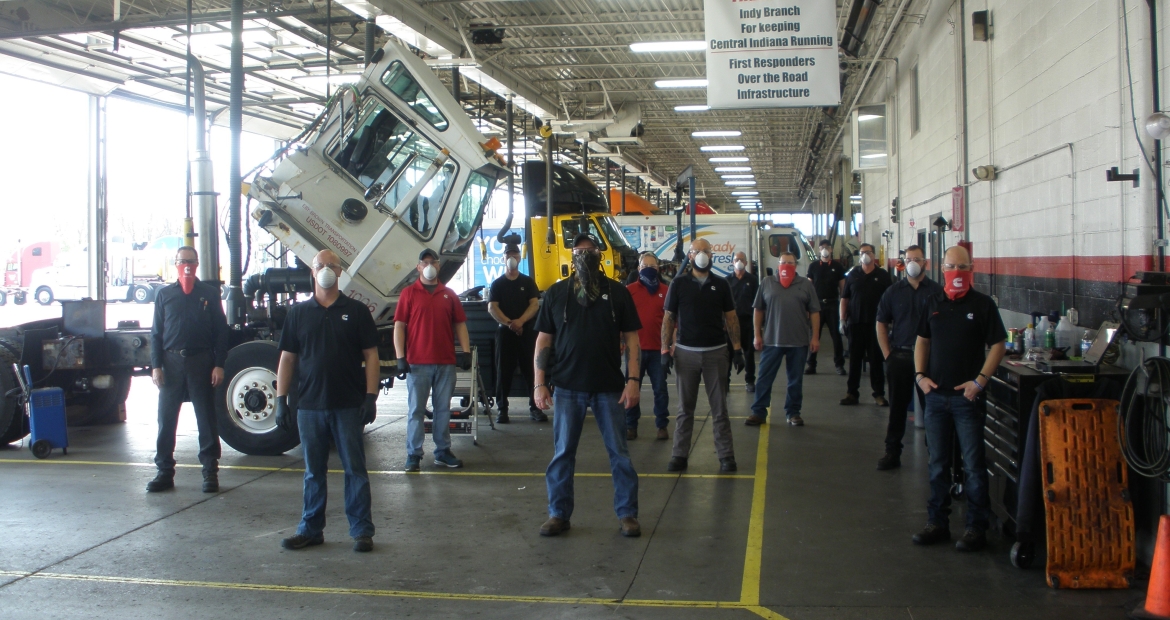 As a hub of several major interstate highways, the state of Indiana likes to call itself the Crossroads of America. That has special meaning for the team at the Cummins Sales and Service branch in Indianapolis.
In addition to servicing the Cummins engines powering the local firetrucks, public transportation and trash trucks so vital during the COVID-19 crisis, the branch at Indiana's capital and largest city has also recently worked on trucks carrying essential material across the country. 
Their important work included two trucks recently carrying critical medical supplies headed to California, which the team got back on the road in just a half-day. The branch is currently servicing 20-25 vehicles a week, supporting the trucking industry and first responders daily in direct support of their COVID-19 response actions. 
"We provide a service that can't take a break and we're here to support not just first responders and essential workers, but also the trucks carrying essential material that pass through the city," said Ken Hurst, the Branch Manager.  "We must be here to support these customers and keep them on the road."
SAFETY IS TOP PRIORITY
For the Indianapolis team, like many branches across the world, the essential nature of their work has come more clearly into focus during the crisis, with many people sheltering at home and hospitals grappling to keep up with a flood of patients. 
The Indianapolis branch is seeing a steady amount of business with no downturn in the customer support needed.  Some branch office personnel who can work from home are doing so. Customers must call when they arrive at the branch to comply with social distancing requirements.  While the branch must stay in operation, the team is taking all of the recommended steps to keep their workplace safe. 
"We are up and running while also taking the precautions to support critical infrastructure needs," Hurst said. "We will do what is required and take appropriate safety precautions while keeping these key resources in operation."